Have a Question about Gordon or his Campaign?
Send us a message at sbrennan@total.net and we will get back to you RIGHT AWAY! Or you can call us at (905) 827-3894.
THINK GLOBALLY TO GROW LOCALLY!
As Mayor of Oakville, Gordon will Negotiate Non-Stop until an all-around, combined, Agreement is made with all parties concerned on many of the issues surrounding our great Town, such as Residential, Commercial and Industrial Development, Roads, and Infrastructure, and Land Use.
Gordon knows how to Negotiate not Dictate! He has the INSIDE knowledge of how Developers think and feel as Gordon worked for many of the Key Builders for 27 years. There is no need to have to FIGHT them at OMB Hearings year after year.
Just some of Gordon's idea's are underground hydro for all new subdivisions, top-covered recycling bins, heated major roadways to avoid the yearly expansion/contraction, replacing cut down trees with more mature trees rather than saplings, Municipal Childcare Spaces, elimination of homeowner snow Windrows, picking up all the garbage in all our land areas every month, being more respectful towards Oakville citizens and addressing them and their concerns with intent towards solving issues rather than spinning issues, making local environmental issues profitable towards local and outside businesses, dealing with global climate change in terms of preparing for the inevitable weather extremes that will affect our Town in terms of building everything to support natural disasters.
Is this the way to treat Oakville Residents?
https://www.youtube.com/watch?v=OokNYQ_X5nQ
Click on The Blog Button for current Thoughts!
Please Click on our "BLOG" Icon to read current and past Thoughts, Idea's, Observations, and much more Information about how Gordon would be YOUR Mayor! Remember our Motto..."Good Governance (with) Best Practices!" Or simply..."GB."
"It is not the strongest of the species that survives, nor the most intelligent, but the ones most responsive to change." ~ Darwin
In other words...No more single minded, ONE ISSUE Mayor, we need to be able to adapt with the changes that are occurring daily, weekly, monthly and of course yearly.
I offer that Controlled, BALANCED Change.
Did you know that since 2006, The Town of Oakville has spent almost $250 Million on our Transit? WOW! And that is mostly money that was lost, not revenue sourced! What we could have done with all that money? Many many things!
Did you also know that The Town of Oakville has a single Procurement Program for purchasing Oakville Transit buses? They buy our very expensive diesel buses from a single source only?? No bidding, no negotiating, just going to one company and buying new buses. Did you know that this kind of process is a clear violation of The North American Free Trade Agreement, (NAFTA?) This must stop immediately. A motion needs to be made from a Councillor who cares about taxpayer dollars! 
Is it enough to be a good Councillor to simply state, I know all the other Councillor's already and will work well with them? In my opinion, you need to work with what the people of Ward 6 want and need. Not just simply falling into the Council Family Fold and become another member of Agreement to everything that you know is happening inside the Municipal Government and constantly agreeing and approving each and every motion brought forward. A Councillor has to stand-up for what's RIGHT and to be in opposition to what he or she knows is wrong and to take a stand on behalf of their Ward and for ALL citizen's of Oakville. We are not living in the "Truman-Show!" When we know that the Town's financial future prospects are getting to a point of no return, when we know that there are secret and private deals happening, when we know that Provincial Laws are being broken and circumvented, then we cannot just sit and state, "Don't talk negative, everything is just fine!" A Councillor has the power to say, "No, I will not stand by and do nothing!" 
Thanks to all who honked and waved and smiled in support! Much appreciated!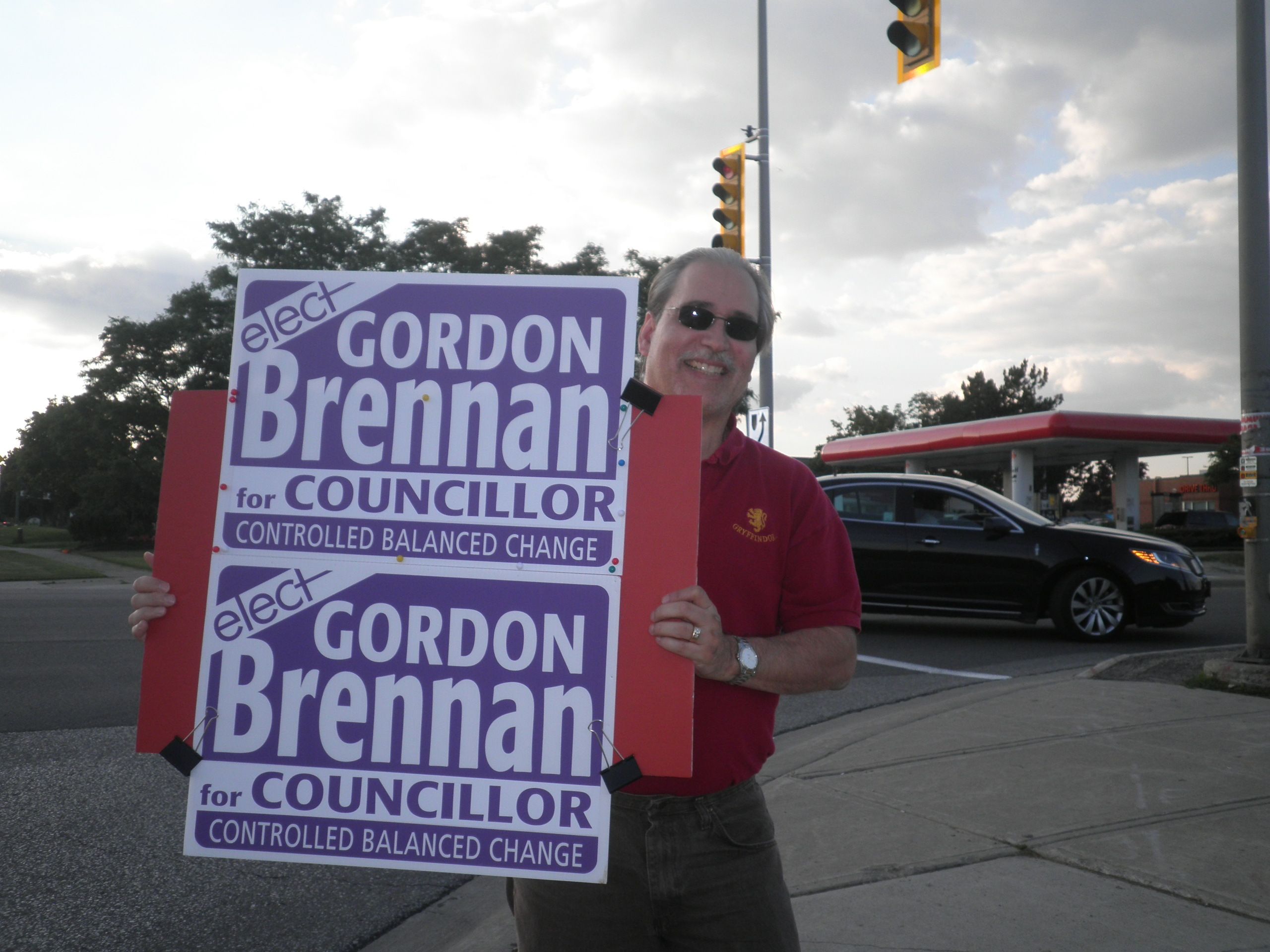 On Ward 6 Corners! People honked and waved in support! Thanks!!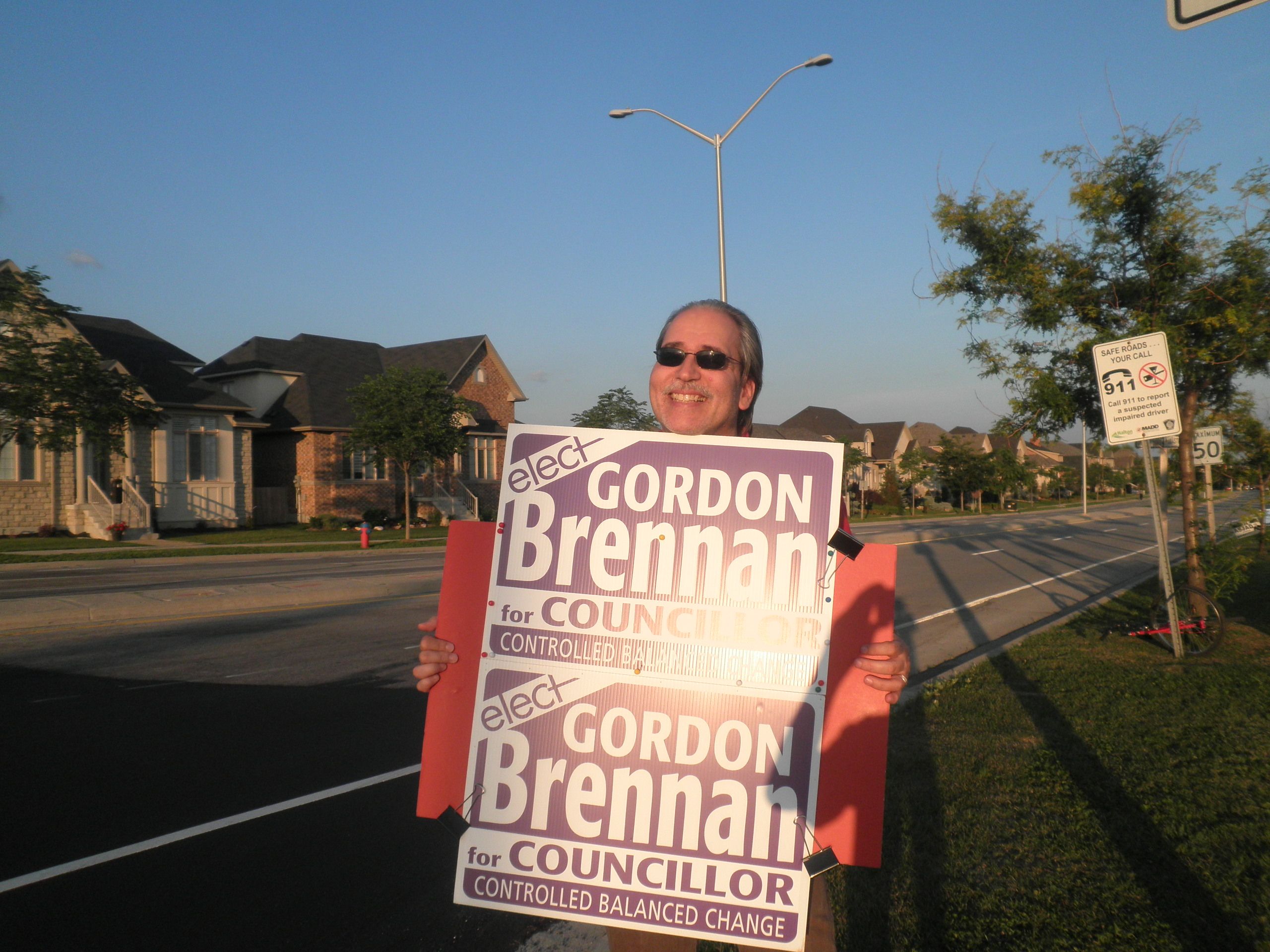 Out and about on Ward 6 Corners, many people waved and honked in support, Thanks!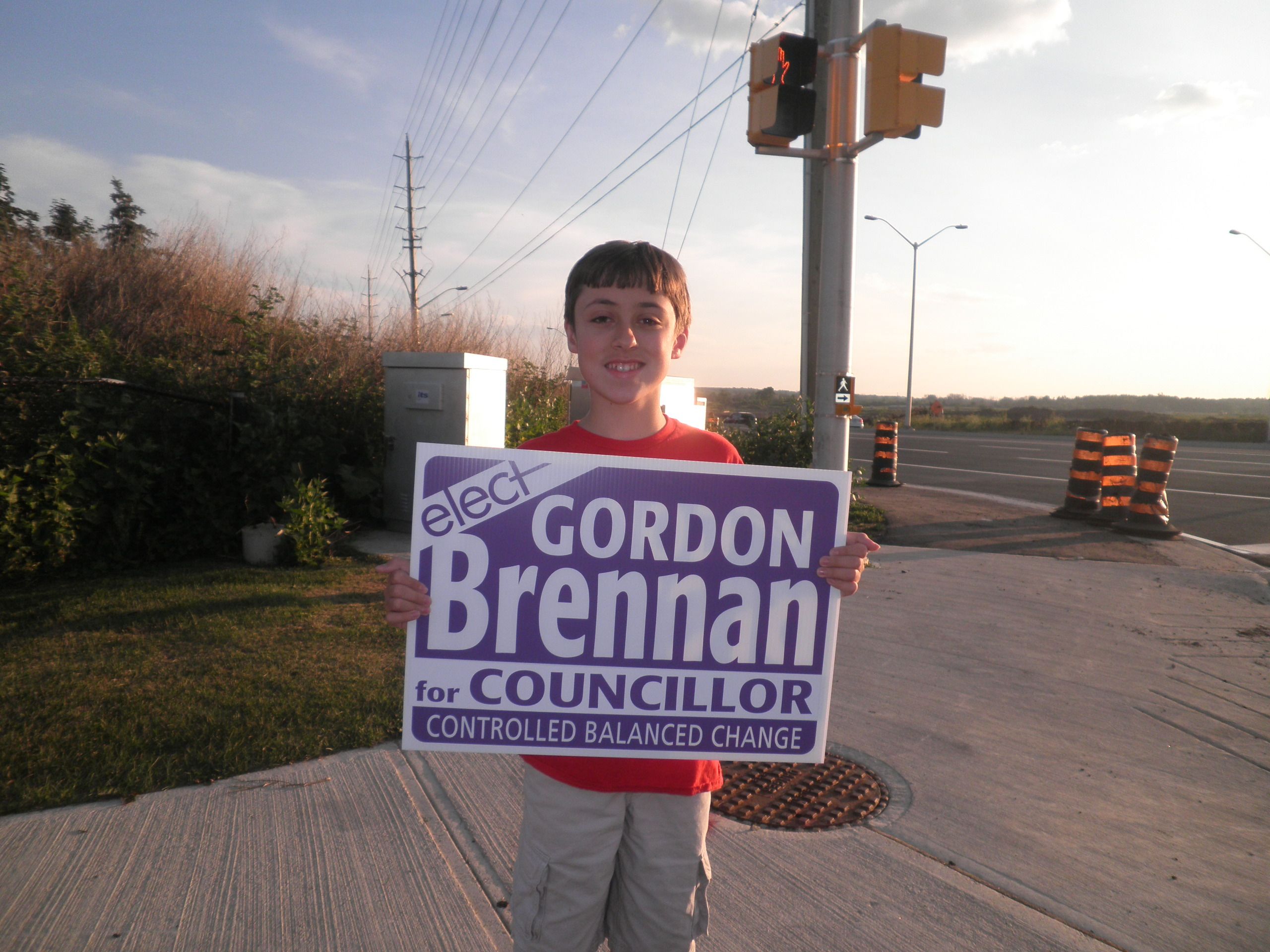 Out on Ward 6 Street Corners! Many people honked and waved! Thank you!!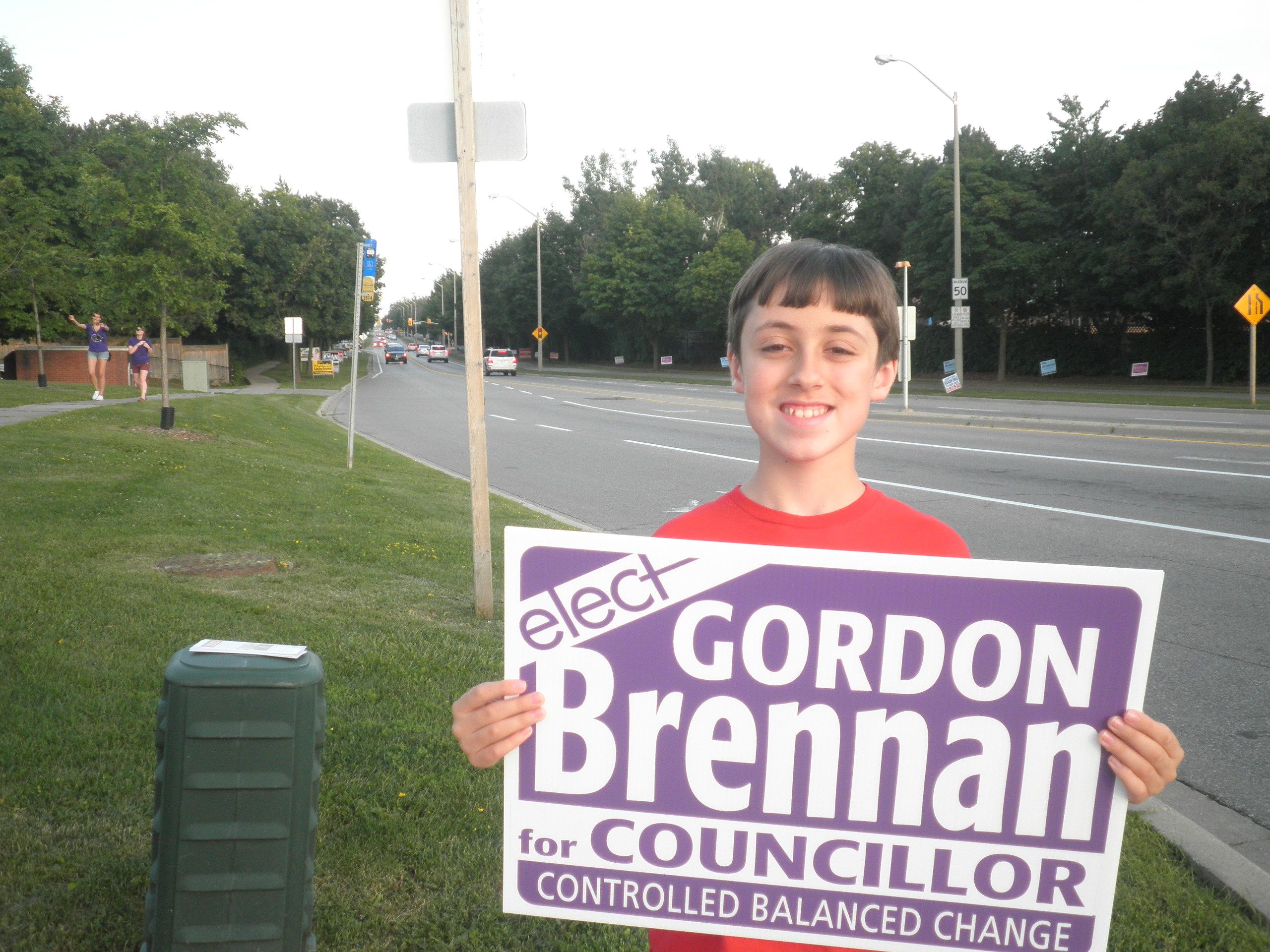 Given the recent events with the Local Union 183, (a Union I am personally familiar with) and their well-placed grievance with Oakville Hydro via The Town of Oakville, where they are only asking to be paid the same hourly salaries as their co-workers in Burlington and Milton, I strongly foresee in the next 2-3 years an announcement that Our Oakville Hydro will be Sold-Off to the highest bidder. It only makes sense given the huge amounts of profit Hydro takes in along with the $9 Million it pays out to The Town of Oakville. As our already massive long term debt continues to accelerate and rise, the huge temptation to sell off Oakville Hydro will become more and more attractive as it could potentially pay down a huge amount of that Non-Tax payer debt all in one shot. Look for the announcement but it will not come in a Headline, it will be buried on some back page. But it will come, eventually.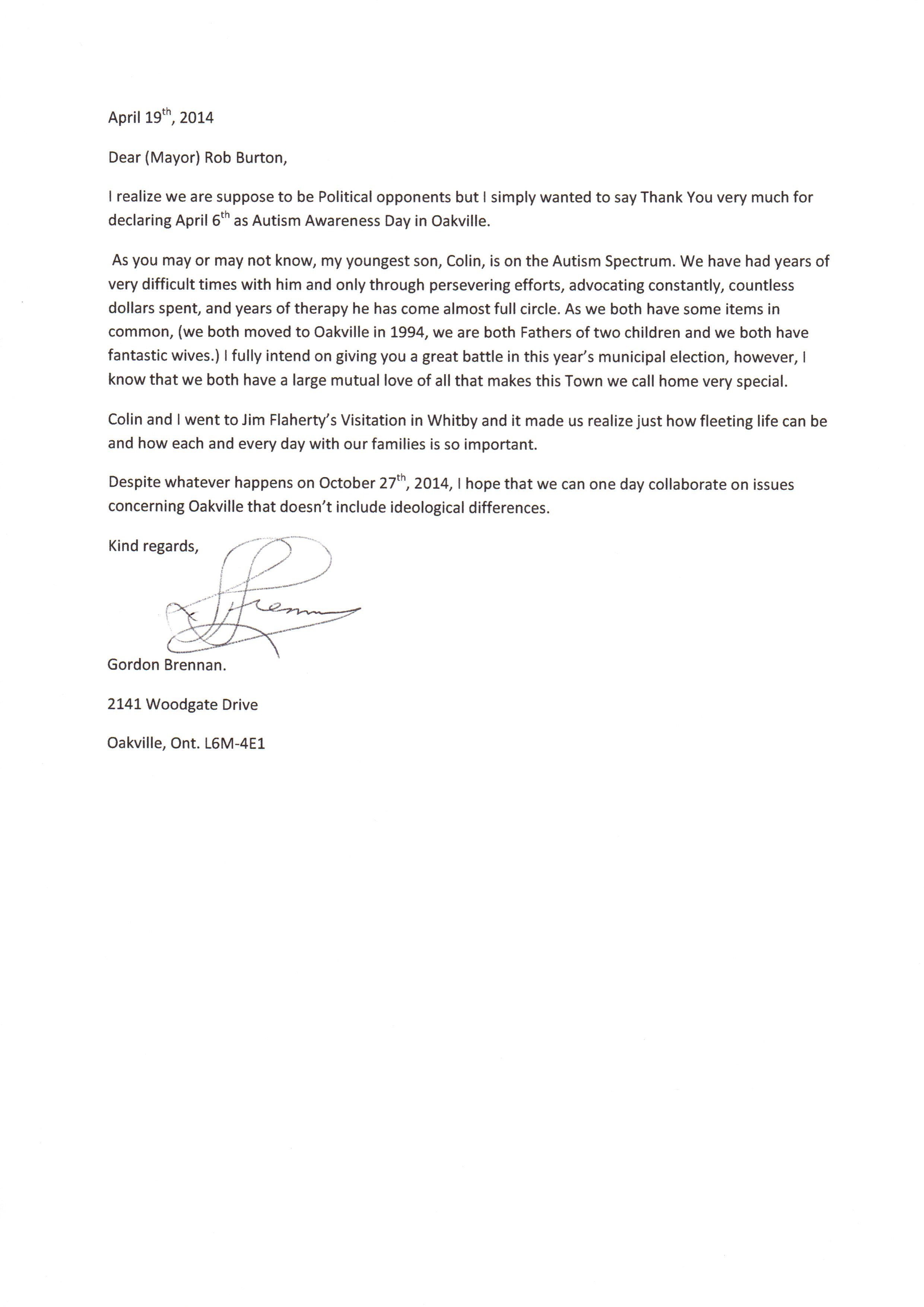 I never received any response from The Mayor after I mailed this to his home. (Ironic about what I said then in comparison to what has happened since April 2014, such as Councillor Khan's passing.)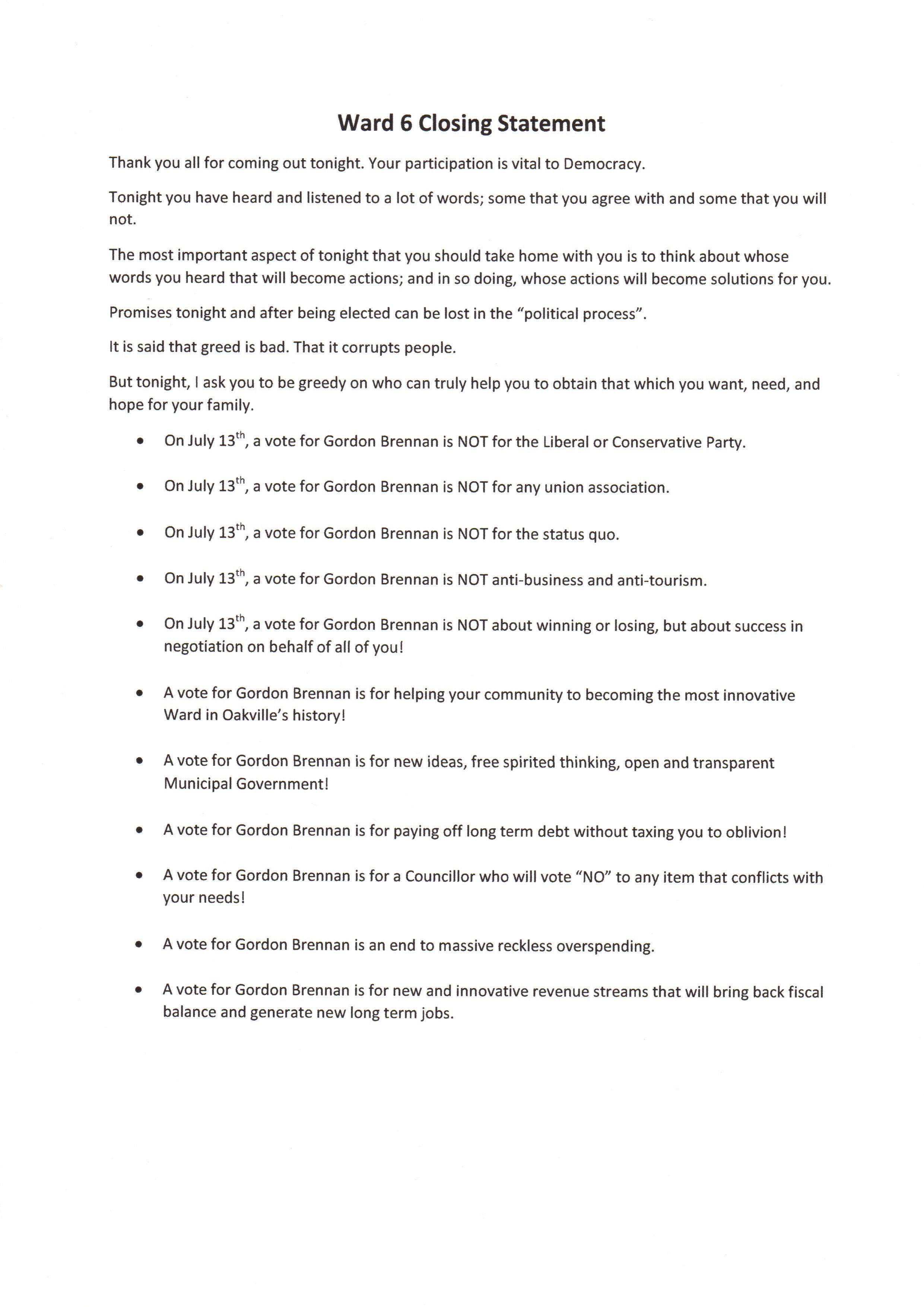 For the July 7th, 2015 Oakville Chamber Candidate Meeting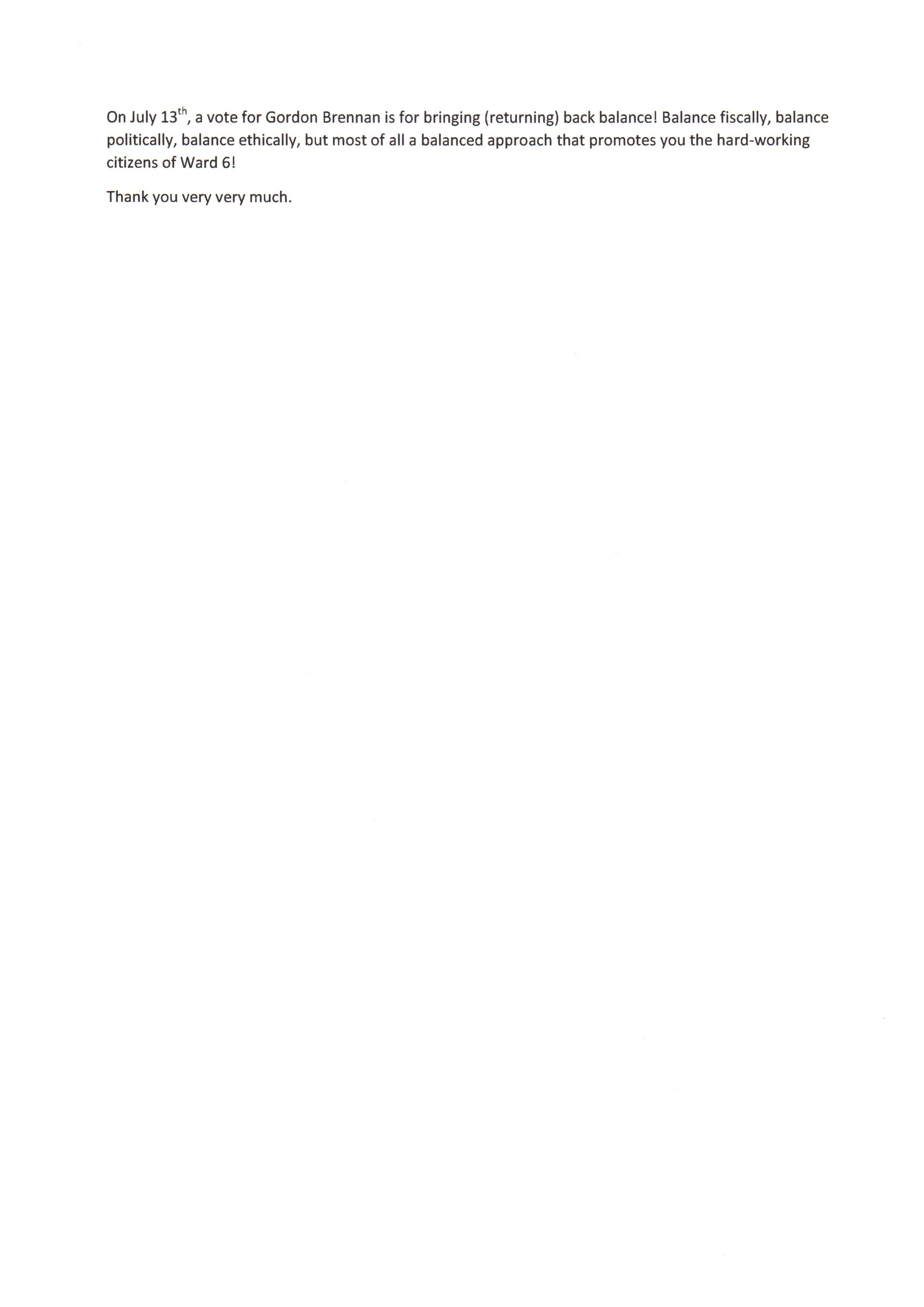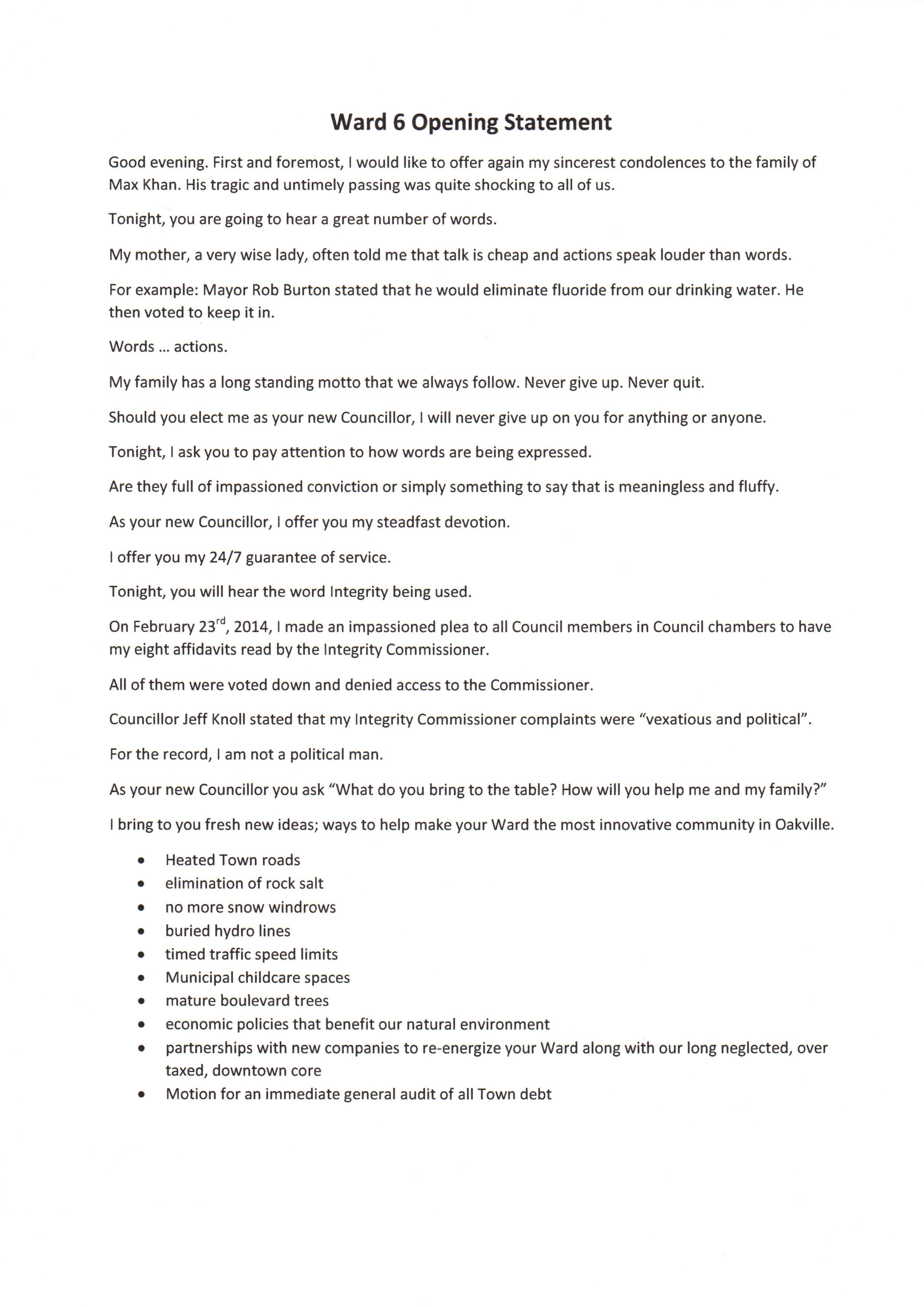 From the July 7th Chamber Candidate Meeting, Only Allowed 2 and 3 minutes for each Statement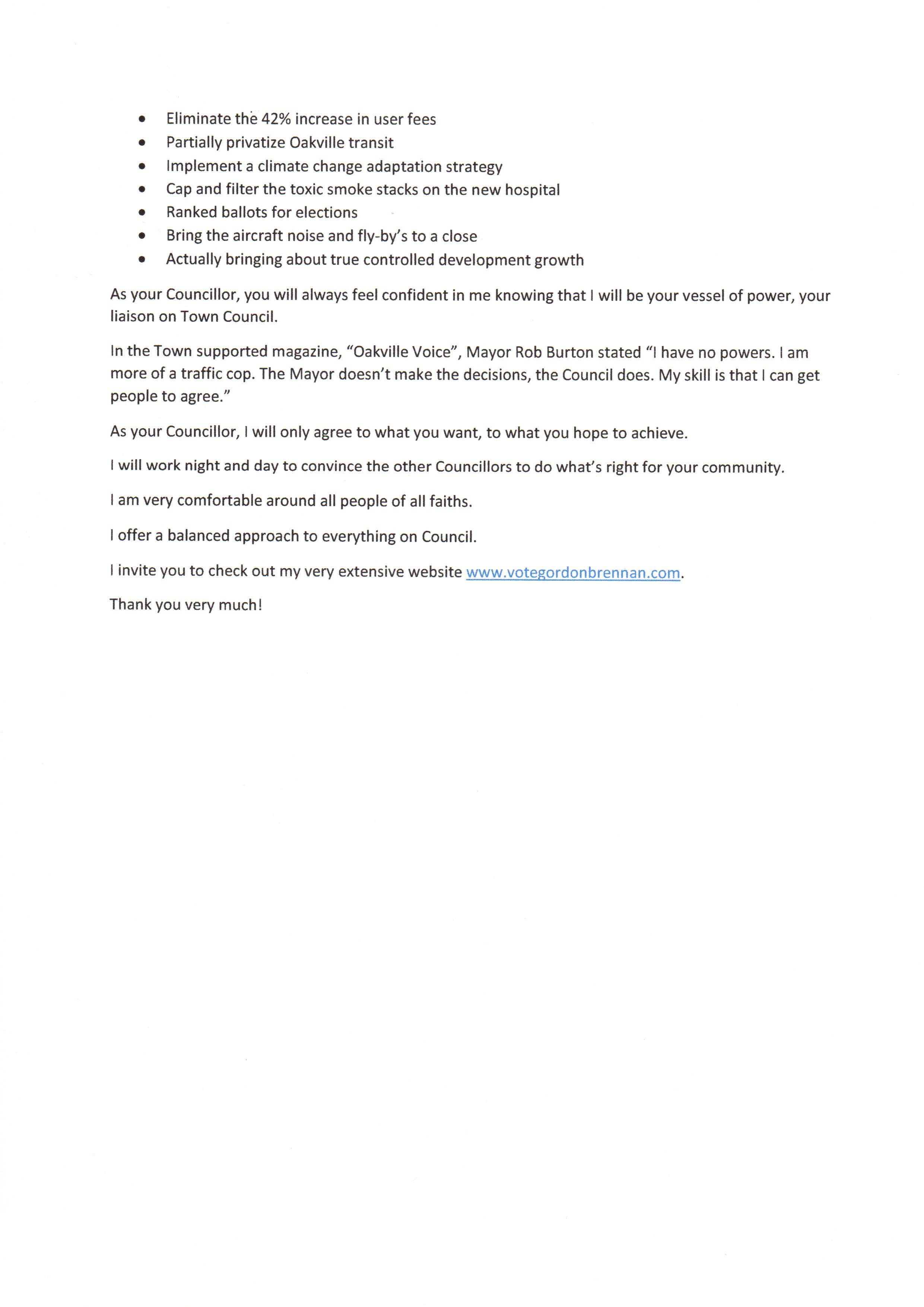 Last year during the General Election the Media reported that they received letters from readers taking great offence at the Endorsement Campaign. One reader simply stated..."I don't need a paper to tell me how to vote. I need a paper to report." Well, this By-Election appears to be going yet again, the way of Endorsements. Mayor Rob Burton has been public (again) about who he supports along with several active Councillors who have been quoted by Candidates as endorsing their Candidacy. (Including The Ford of Canada Union) Is it correct to assume that endorsements work to help residents to choose? I hope not. Not because I want to be endorsed but because there is so much more to a person and their Campaign that just their endorsements. There are issues that need to be addressed and taken care of. Endorsements will not bring forth solutions to your needs. In my opinion they are self serving. Just saying.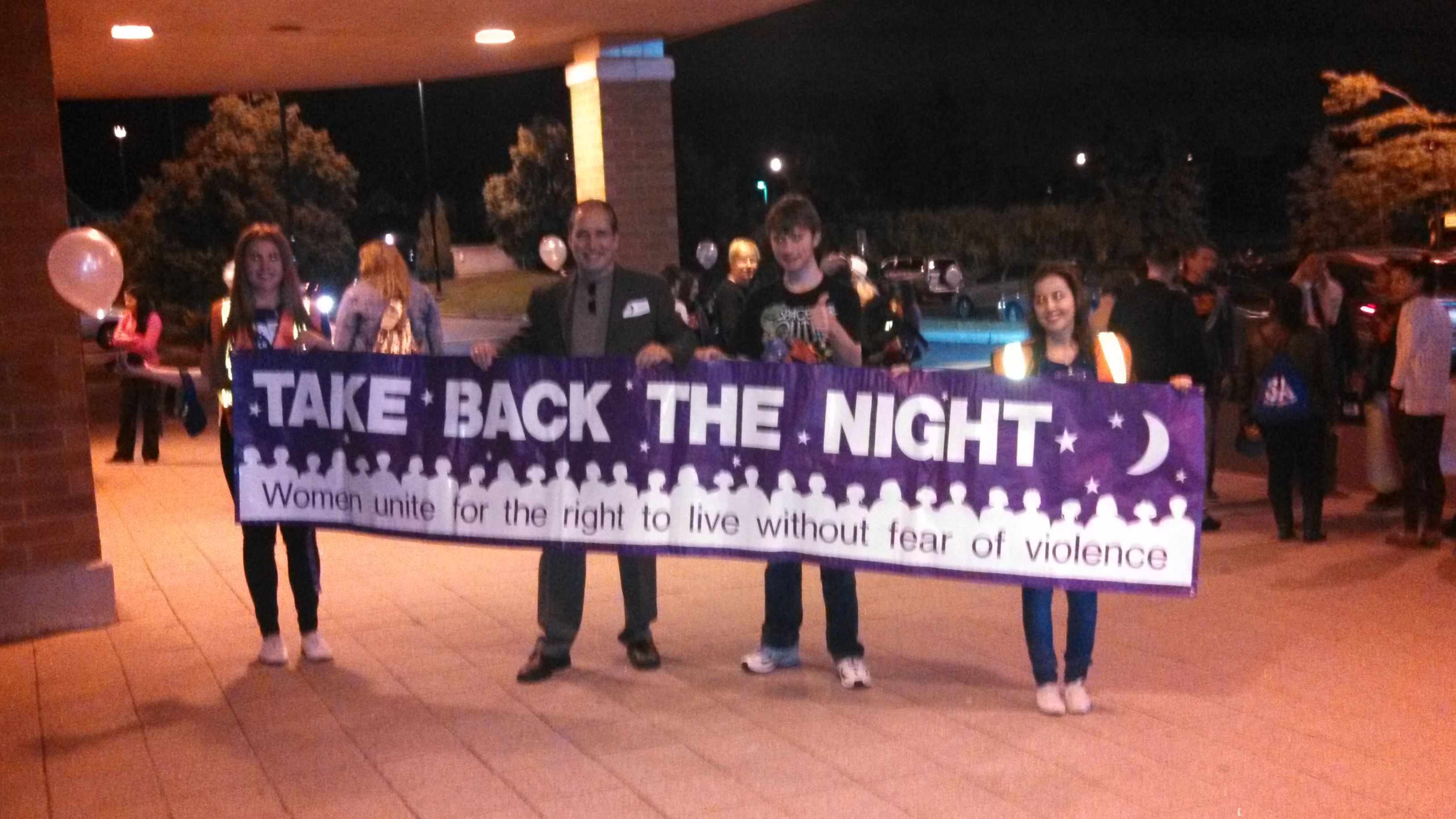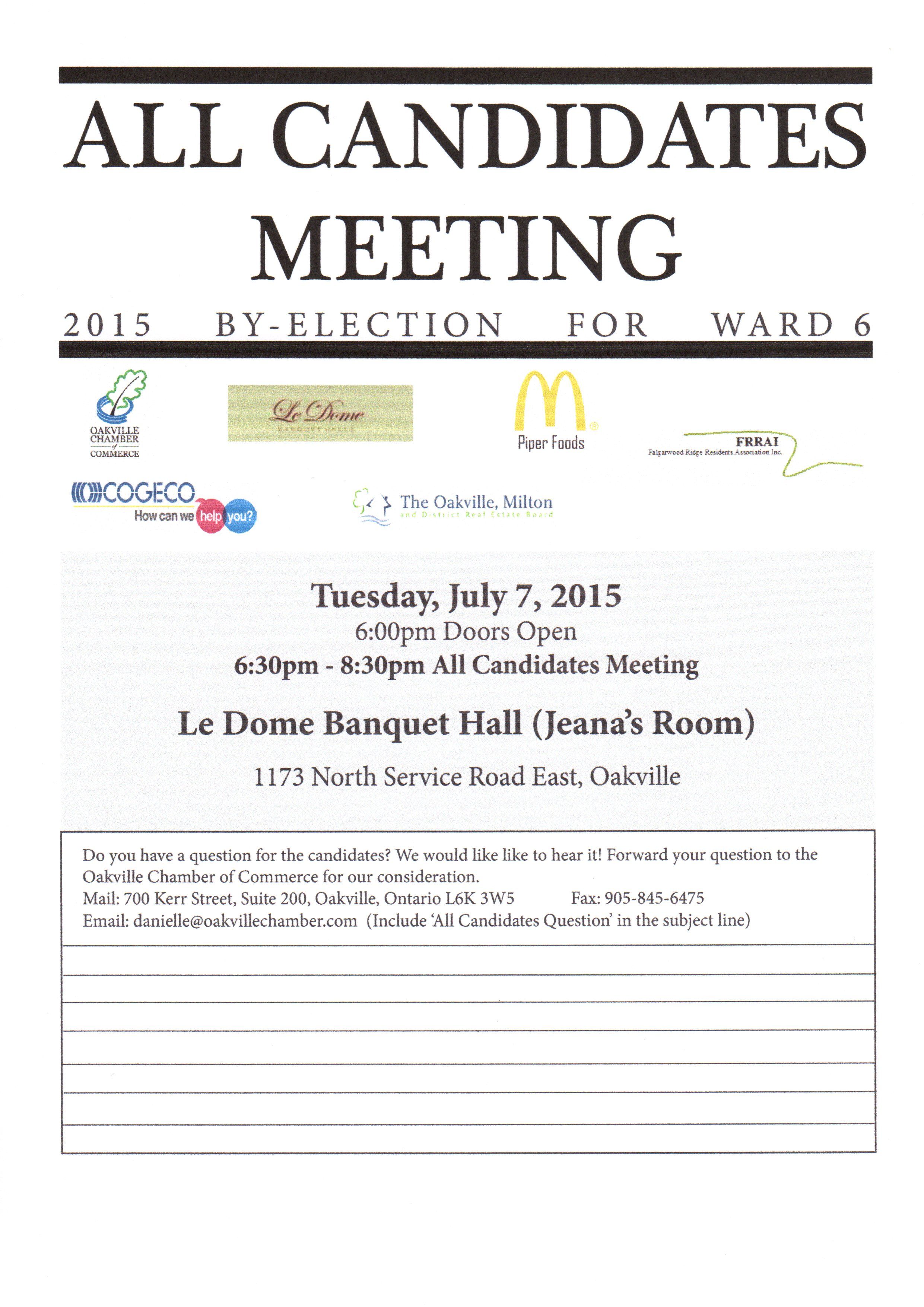 Mayor Rob Burton wants to spend another $150 Million Plus to build even more Rec Centres in and around Ward 6. I would like to propose we instead Re-Build our almost non-existent Tourism market and build an arena that could host an NHL Expansion team right in Oakville Ward 6! Expensive? Yes. But could it be done? Absolutely! We have the land, the connections to wealthy individuals and groups of businesses, along with the love of the game of Hockey. Our Prime Minister has tried to get another NHL team to southern Ontario for years. Some may say, it is far fetched, but it would be a huge opportunity for Oakville. The massive revenue stream for Ward 6 would be enormous. When not in use for NHL games it could easily be utilized by all Ward 6 residents for many activities year round! As your Councillor, I would ask you if this would be something you would be in favour or not? I would then motion our Mayor and Council to immediately look into the viability of this new feature. Tourism in Oakville has been neglected for many years under this current Administration. There are so many innovations we can initiate into Ward 6 that would benefit so many people.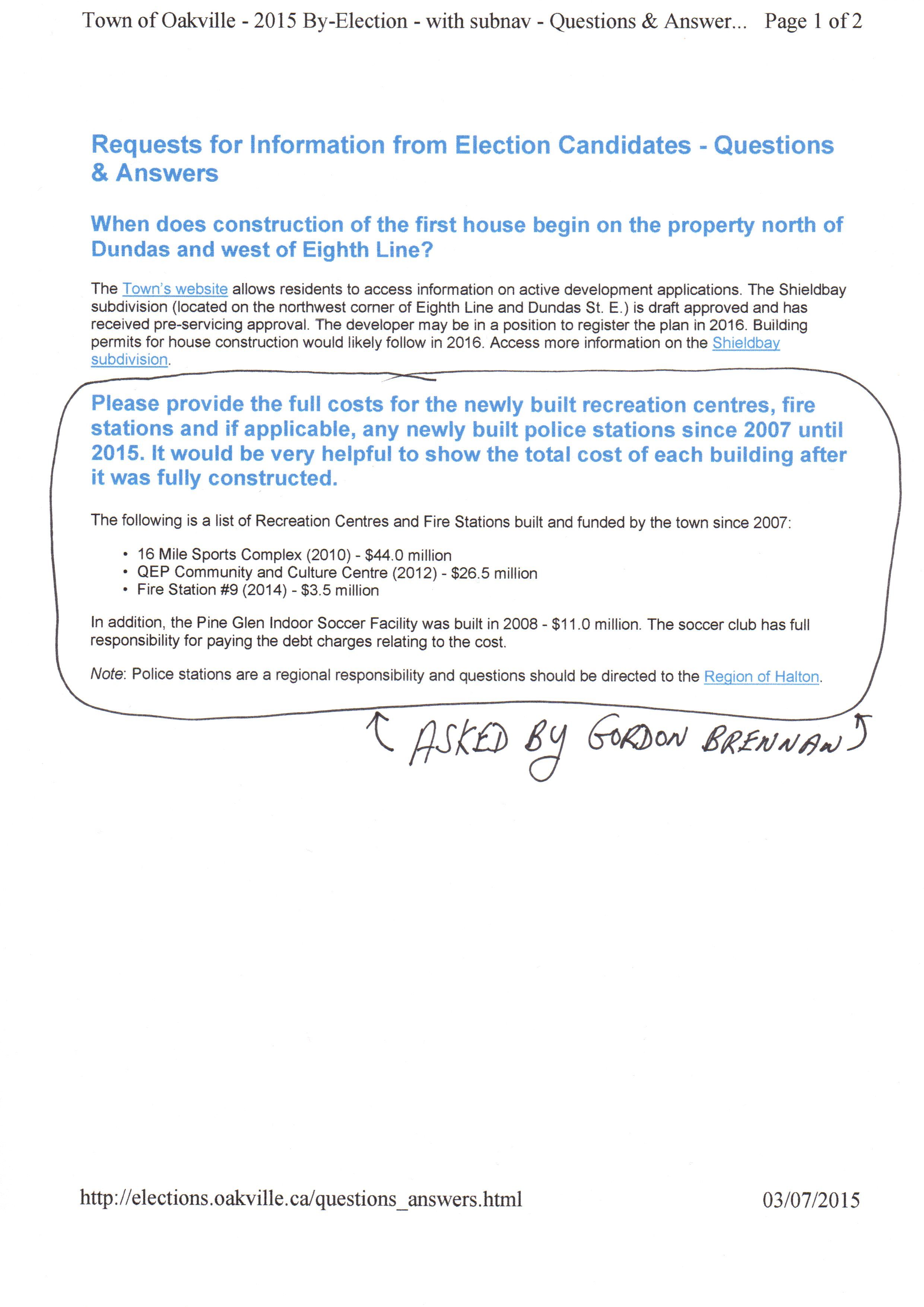 According to my research there are two Oakville Councillors who have different Political Party affiliations yet they have worked well together for a number of years. Councillor for Ward 2, Pam Damoff, (Liberal) and Regional and Town Councillor for Ward 2, Cathy Duddeck, (Conservative) have proven that different ideologies can and do work harmoniously. My hats off to both of them in showing that service to the people trumps Political labels! 
"My understanding is that Town council is supposed to be non-partisan. So for me what is important is that the best decisions are being made for our town and our community." (Direct quote from Candidate Natalia Lishchyna via Inside Halton.com) 
"I'm not even sure I could support her if she was the nominated candidate, even though I'm a life-long member of the Conservative Party." (Direct Quote from Regional and Town Councillor Jeff Knoll, via CBC News)
"A long-standing Liberal Party Member and Campaign volunteer, he has also worked effectively with people of other political stripes at town council to deliver what Oakville residents need to flourish." (Direct Quote about Max Khan from Oakville.com) "Khan has been involved in Oakville's Provincial and Federal Liberal associations for 14 years, and he currently serves as the director of the Oakville Federal Liberal Association." (Direct Quote from Inside Halton.com)
"(Pam) Damoff is a long-time Liberal with more than 27 years of financial and investment banking experience gained on Bay Street and by running her own consulting business." (Direct quote from Inside Halton.com)
"Knoll who considers himself non-partisan on Town council but has past affiliations with the Conservatives, said there is a need to be wary of partisanship on council. He said he switched from party politics to municipal government because it is non-partisan. It is about providing service, such as waste disposal, rather than creating policy that the party must follow that he said may not serve a politician's constituents in the best way. 
However, he said HE'S NOTICED SLIGHT TRACES OF PARTISANSHIP ON THE CURRENT TERM OF COUNCIL. He identifies Burton, Johnson, Khan, Chapin and Elgar as Liberals. I'd say there's definitely a voting block and everybody that's Liberal is part of that block. They vote almost always together, he said." (Direct quotes from Oakville Beaver, Oct. 2010)
To state that Council is strictly Non-Partisan is HIGHLY DEBATABLE!
It is a very well known fact that Rob Burton is a staunch, loyal Liberal Party Member and he uses his Official Office and Title to promote the Liberals at any given moment. It would disturb me if Rob Burton advocated for ANY party as Mayor but in his case he favours the Liberals. He tweets in their favour, he blasts the Conservatives and NDP at any given moment, he has been an elite speaker at events for Liberal Functions, He endorses all Liberal Party Candidates publicly as Mayor for any Election and he has directed Oakville Taxpayer funds ($17,500) through Oakville Hydro to the Liberal Party. No-one would have a problem if Rob Burton was supporting the Liberal Party as Rob Burton private citizen. But as Mayor of Oakville promoting the Liberal Party is simply wrong. 
I have never been a member of any political party in my life. My Personal ideology is Conservative for Fiscal Policies and Liberal for all Social Policies. If I had a party to be a member of, it would be for the "LMC" Party or Liberal-Minded Conservative Party. There are "good and bad" people in all things, especially in Politics. I am happy to work with all Councillor's and even the Mayor with no Party ideology getting in the way. My thought processes are always on the basis of, "What can I do that benefits the residents of Ward 6?" Nothing else will cloud my mind.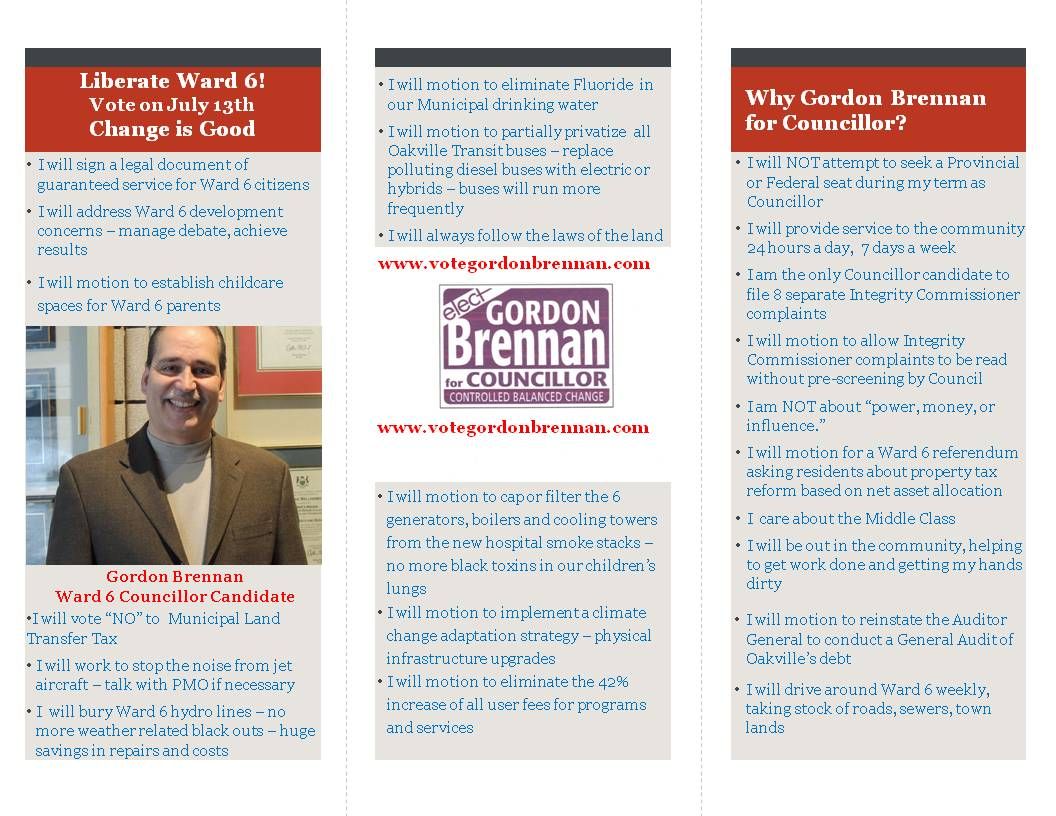 Please keep in mind on all Advance Voting days and on By-Election day July 13th, 2015 that your vote COUNTS. Please keep in mind when you vote that this By-Election was brought on by the very unfortunate and tragic death of Councillor Max Khan. As a Candidate of this By-Election I would have preferred to see Max live on to fulfill his term and even to go on as a Liberal Candidate in the upcoming Federal Election this October. Max did not support me in my Mayoral Candidacy but I respected his democratic right to make an informed decision.
Having said that, you as a Ward 6 resident, citizen, homeowner, and taxpayer should keep in mind that this By-Election is NOT based on one sole issue. This Election is not just about voting for the Candidate who lives in Ward 6. If you vote for a Candidate based on simply the fact that they live in your Ward, you really are doing yourself a disservice.
Your new Councillor should be a person who understands that Ward 6 residents do not live in a glass bubble. Your new Councillor should be aware of and understand and be experienced with the outside influences that can and do affect your Ward. Look at it this way...If you want to see your new Councillor affect any meaningful change that you want to happen, then your new Councillor has to be able to be a Warrior and a Diplomat with Mayor Rob Burton, with Regional Chair Gary Carr, with Toronto Mayor John Tory, with Provincial Premier Kathleen Wynne, and yes, even with Canada's Prime Minister Stephen Harper. Your new Councillor should be a person who will stand-up for all your rights and privileges and say "No," when and if necessary, and to say, "Yes," when and if necessary. This By-Election should not be a Popularity Contest. This is a serious job that needs a person who will devote 100% of their time to Solving Issues quickly. Please remember when you vote in this By-Election you are voting to create another New Politician. You do not want someone who is backed by one Party Ideology. You want someone who will embrace ALL Political Parties or Ideologies that will enhance and support the needs and ambitions of ALL Ward 6 Residents. You want your new Councillor to be able to feel comfortable around ALL people of ALL faiths. You want your new Councillor to be innovative and have Fresh Thinking ideas. You want a new Councillor to be fluid not static and stuck. You want a new Councillor who is quick to respond to your inquires, who calls you back right away, who will come to your door to deliver something without it being an Election, who returns ALL your e-mails in a timely fashion. You want a new Councillor who will commit to you without having the ambition to move "Upwards" to a new Position in the Political Sphere of Influence. You want a new Councillor who is Proactive and Not Reactive. Someone who will solve issues before they even Become an Issue! Please keep this thought in mind when you vote...It might be very possible that a Candidate who does NOT live in Ward 6 could very possibly work even harder for YOU because they have more to Prove to you that they are worthy of the job as your Councillor. I believe strongly in all that I wrote above. This is MY Pledge, not some vague Promise, but Pledge to YOU! 
HAPPY ADVANCE POLLING Day today! Saturday June 20th, 2015! You can vote today in the first advance Poll until 5 p.m. at The Iroquois Ridge Community Centre, 1051 Glenashton Drive or at our Town Hall Building, 1225 Trafalgar Road. If you need any help please let me know! 
A Municipality is considered a "Lower-Tier" form of Government and is subject to all Laws and Government Control by The Province and then by The Federal Government in Ottawa. Even as Councillor of Ward 6, I would Push Hard to obtain additional "Powers" from The Premier of Ontario that would allow more areas of our Town to be administered by our Municipality. Not additional Political Powers, but more infrastructure abilities, more methods of helping to balance our debt, (tax-payer and non-tax payer supported) not just collection of Property Taxes, (not to mean more taxes on our Citizens,) but new ways to bring in revenues that are so desperately needed now more than ever.
The Staff at The Town of Oakville that do so much of the "Grunt-Work" are the backbone of our Town. They do so much behind the scenes work that we tend to not really understand or appreciate at times what they actually do. Having said that, I believe that any inside or even outside Political Influences or Party Ideologies should be eliminated from Town Staff work. They should always feel free to question or refute any work that they are told to do that is unethical or contravenes any Laws. Town Staff should ALWAYS be able to make recommendations to The Mayor and all Councillors without worrying about any Political Backlash. As Councillor of Ward 6, I would be an Open Ear to all Town Staff members and always advocate that they can work in an open and transparent environment. 
Service area responsibilities
Town of Oakville Council:
Local planning and zoning
Local storm sewers
Local roads, streets and sidewalks
Local transit services
Libraries
Local museums
Fire protection
Local parks and recreation services
Collection of taxes
Remembering that all Municipalities including The Town of Oakville are Governed by The Province of Ontario. The Premier of Ontario is The "Prime Minister" of the Province and sets forth so many items and Laws that The Town of Oakville along with Ward 6 must follow. As Councillor of Ward 6, I would go to The Premier when and if necessary to relay and negotiate any needs that are not being met by The Mayor for and on behalf of The Citizens of Ward 6. To circumvent the Laws of the Land by adding Procedures to The Town's Operations is not in my view an effective method of Control. Having said that, the Official Role of Council, (an extension of a Councillor) is as follows...
The Municipal Act, 2001, Part VI – Practices and Procedures Section 224, 225, 226.1 states as follows:
224. It is the role of council:
to represent the public and to consider the well-being and interests of the municipality;
to develop and evaluate the policies and programs of the municipality;
to determine which services the municipality provides;
to ensure that administrative policies, practices and procedures and controllership policies, practices and procedures are in place to implement the decisions of council;

to ensure the accountability and transparency of the operations of the municipality, including the activities of the senior management of the municipality;

to maintain the financial integrity of the municipality; and
to carry out the duties of council under this or any other Act.
To be a Councillor in Ward 6, One should "Counsel" In other words, be available at all times to give service, advice and recommendations to the people. To Help the residents with the goings-on of their Ward and to be an effective Communicator of The People of the Ward. This communication should never be one sided in that it has to be representative of the needs of the people of the Ward. Not simply telling the citizens of the Ward the dictates of the Town of Oakville. Politics, in my mind should never be a function of a Councillor. He or she should bear in mind that with the job comes functions that would not be considered "normal" in other types of careers. You really have to be not only a people person as Councillor but also a Warrior and a Diplomat at the same time. Listening skills are so important in any job but more important as a Councillor. If your Councillor is not listening to you and understanding your concern and then following-up right away then he or she is not doing what they were elected to do. A Councillor is the liaison to empower the citizens of the Ward, not the other way around. A Councillor is not "In-Power" he or she is only a vessel of the "Power of The People."
For the past nine years my Property Taxes, Oakville Hydro Rates, Cable T.V. and Natural Gas invoices have INCREASED without any abatement. On average, the increase has been around 17% spread out over the nine years between everything. My family income has increased ZERO percent. I have lived in my present home for the past 14 years, and back in February of 2014 I was stating here that we have very expensive garbage pick-up since that service has not really changed but my tax bill sure has. It began at $2900.00 a year in 2001 and is now very close to $5600 a year! I have had to make some drastic cutbacks to the way we live over the years to keep up with not only rising inflation but also all the increases in Taxes and Utilities. (Do not get me started on the rising cost of food, especially meats!) As a family we still lead a good life in Oakville through hard, determined work and a "there are many people much worse-off than us," attitude. When we talk about labels, Socio-Economic labels to be more precise, I suppose you would call us Middle-Class, especially in Oakville.
Having said that, it appears that Mayor Rob Burton believes that most, if not all of Oakvillians are wealthy and paying more for existing programs and services along with paying for additional assets added to our Town, (such as our New Hospital, $200 Million, all the new Rec Centres added, at $24-$26 Million Each, to name just these two as there are many more,) is not only O.K. but is a requirement of being a Homeowner and resident of Oakville. Our Mayor expects all of us to continue to pay more and more no matter what happens in our personal lives or in our careers or what happens in the General Economy. Rob Burton has been quoted as saying that there are little to no low income or "poor" people in Oakville. His basic premise on money matters is, I want this I buy it. His inner circle of very wealthy individuals keeps him from truly understanding that when he and his Council constantly approve increases in taxes, fees, and debt that there are many thousands of Oakvillians who simply cannot afford it. To date, our Mayor and his Council have increased our Non-Taxpayer supported debt by 300 Percent!! Our Mayor has been using a $500 Million Credit Card to cover his (over) spending.
Why am I bringing all this up in a post that should be directed towards this current By-Election in Ward 6 where I am a Candidate? Because our Mayor asserts about how his Councillors vote unaniously with him almost all the time on issues and this includes the most recent Budget that saw more increases in taxes and debt. Is it not time for a Councillor to disagree and/or vote against consistent budgets that increase taxes and debt? Is it not time to have a Councillor that will really and truly stand-up for the citizens of his/her Ward and just say, "NO!" to over burdening Middle and Lower Income residents? I believe so. 
Should only the wealthy pay for increases in taxes and additions to our Town, of course Not! Should Oakville Inc. be more aware and more accountable on spending? Yes. Should our Mayor and his Council be a shining example of fiscal prudence and fiscal responsibility? Yes. Can Oakville still grow in a balanced approach that takes into account not only our natural environment but also our economic environment, Absolutely! Can we not have one extreme measuring the other extreme? (Meaning can we avoid the economic bleeding of homeowners and residents to pay for so-called, "Left Leaning Policies" and at the same time can we avoid the slash and burn every service and program, lay off entire Government work forces, to pay for, "Right Leaning Policies?" I say Yes. We can have our Mayor and all Councillors take a Balanced Approach to all our fiscal policies with our beautiful Town and just like I did with my family keep our lifestyle Stable without breaking the bank with some cutbacks and some increases. It can and should be done! 
As Councillor of Ward 6, I would take this approach to The Mayor each and everyday and I would ask and survey all Ward 6 residents how to accomplish this Balanced Fiscal Approach.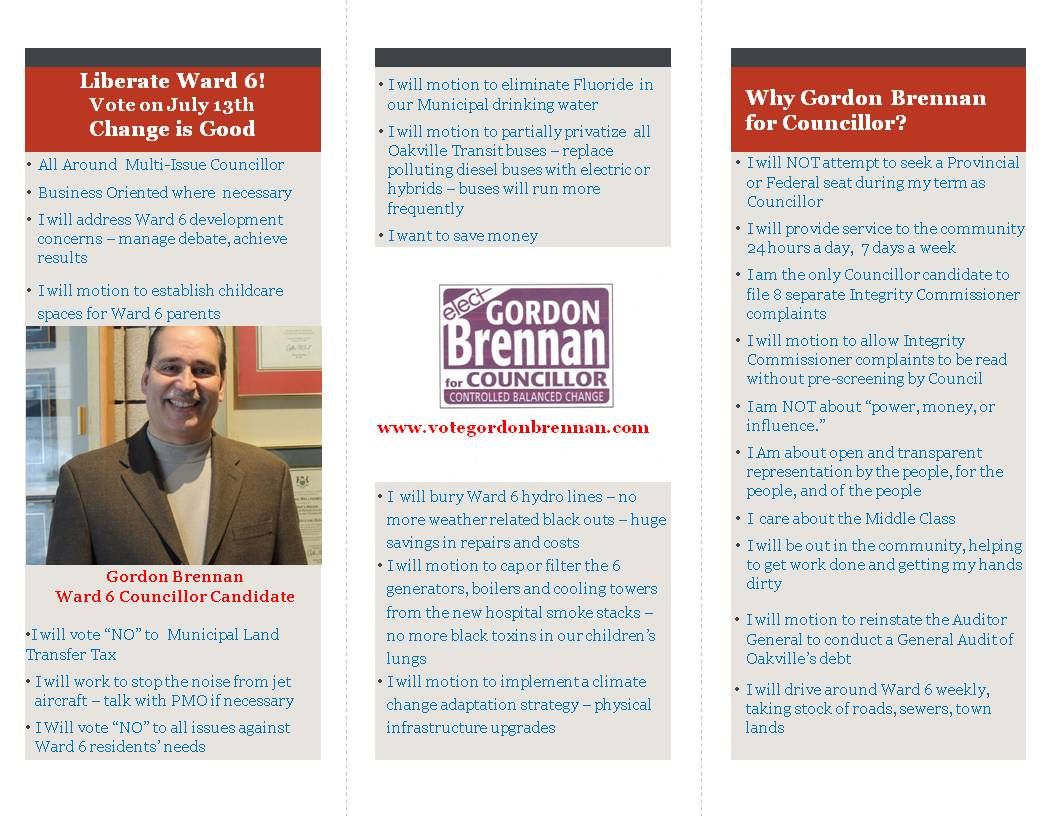 "My basic principal is that
you don't make decisions because they are easy,
you don't make them because they're cheap,
you don't make them because they are popular;
you make them because they're right!"
Theodore Hesburgh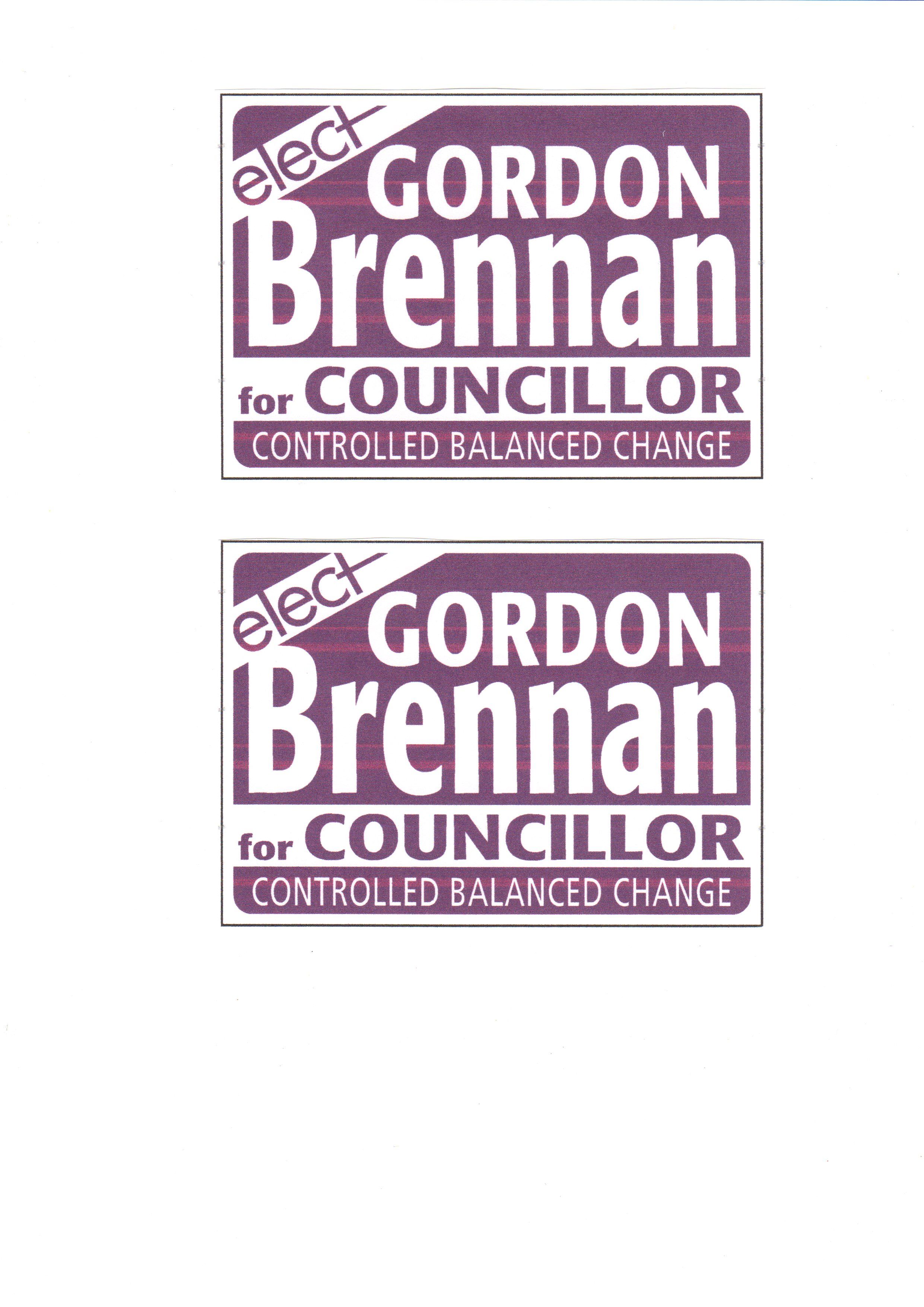 I was doing Volunteer Work in Oakville years before I ever thought about wanting to be a Candidate for any Office at Town Hall. I did all the not for pay work because I really enjoyed helping out. I wanted to make a difference in the lives of Oakville citizens even if it was in small numbers. IT FELT GOOD to be able to have the means, time, energy and knowledge on how to be active in my community and give back in small ways to the same Town that gave to me. I moved to Oakville in 1994 and have been here ever since. Previous to living, working and owning Property in Oakville, I grew-up in North York and Thornhill. My volunteer work included...
Vice President of Home and School Council at W.H. Morden Public School
Property&Facilities Manager and Member of Parent/Teachers School Council at Emily Carr Public School
Property &Facilities Manager and Member of Parent/Teachers School Council at Abbey Lane Public School
Co-Chair of Parent/Teachers School Council at Captain R. Wilson Public School
Big Brother to two Oakville Little Brothers with Big Brothers of Halton for 8 years.
I volunteered many weeks as an All Star Reading Program Teacher for many different students, from Kindergarten to Grade 3 at Abbey Lane, Captain R. Wilson and Emily Carr Public Schools.

My oldest son and I have donated many hours with Oakvillegreen Conservation Association where we planted many trees all over Oakville. (Fabulous Organization!)
I have donated many of my dollars to these fine Organizations...


SAVIS of Oakville

Salvation Army of Oakville
 Oakville Humane Society
 United Way of Oakville
 Dave Thomas Foundation for Adoption of Oakville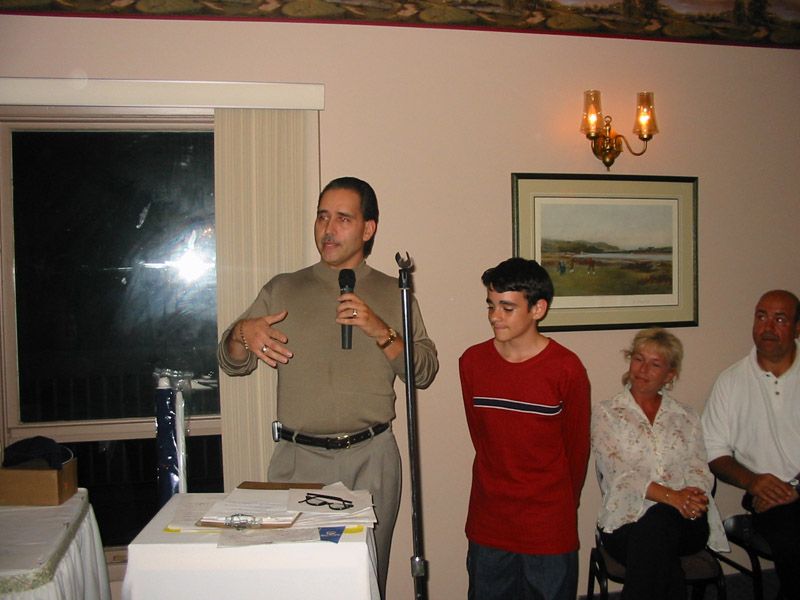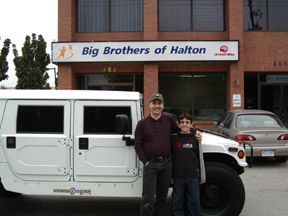 Fellow Candidate Jim Smith stated that if he was Elected Councillor he would Cut The Council membership in half from the current 12 Councillors to 6 even if it meant him losing his own seat. Mayor Rob Burton will never allow that to happen, period. Having 12 Councillors has been his Crown Jewel since 2006, he adores having almost unanimous consent with almost all issues requiring votes from Council. (Not that they always agreed with The Mayor just that they voted the way he needed them to) During the 2014 General Election, I lost count how many times, Rob Burton stated, "Council and I..." In fact there is already talk about ADDING ANOTHER COUNCILLOR to Oakville's Town Hall for a total of 13 due to all the massive New Development north of Dundas Street to represent the increased population. What I totally agree with Jim Smith is that in 2010 during his run for Councillor he stated, " I have a proven track record when I was on Council, of Negotiation. We brought in some of the lowest budgets in the history of Oakville, especially when I was chairman of the budget committee." I agree that Oakville Inc. does not need to make massive cutbacks to bring balanced budgets, many programs and services can be brought into balance with negotiation. As a Professional Real Estate Agent for 27 years I successfully completed over 3000 transactions by negotiating. This is a skill that can be used very effectively on Council for the benefit of taxpayer dollars. Waste not, Want not. 
For the Record..
I am NOT hoping to be Elected to Oakville Ward 6 Council for "Power"
I am NOT hoping to be Elected to Oakville Ward 6 Council for "Money"
I am NOT hoping to be Elected to Oakville Ward 6 Council for "Influence"
I am NOT hoping to be Elected to Oakville Ward 6 Council because I am a Member or Supporter of ANY Political Party.
I am NOT hoping to be Elected to Oakville Ward 6 Council to be a "Yes Man" for anyone.
I am NOT Anti-Union, I AM Anti-Corruption and Anti-Influence Peddling.
I AM all about Open and Transparent Representation By The People, For The People and Of The People (Of Ward 6) 
Public Service to me is NOT about Entitlement or Authoritative Methods of Control. Public Service is an honour, a passion towards helping people. 
Humility can and should always be part of being a connection to any Government. As soon as any Government Official believes they are above The Law, then the connection and representation to The People is broken. (And then should be either Fixed or Severed)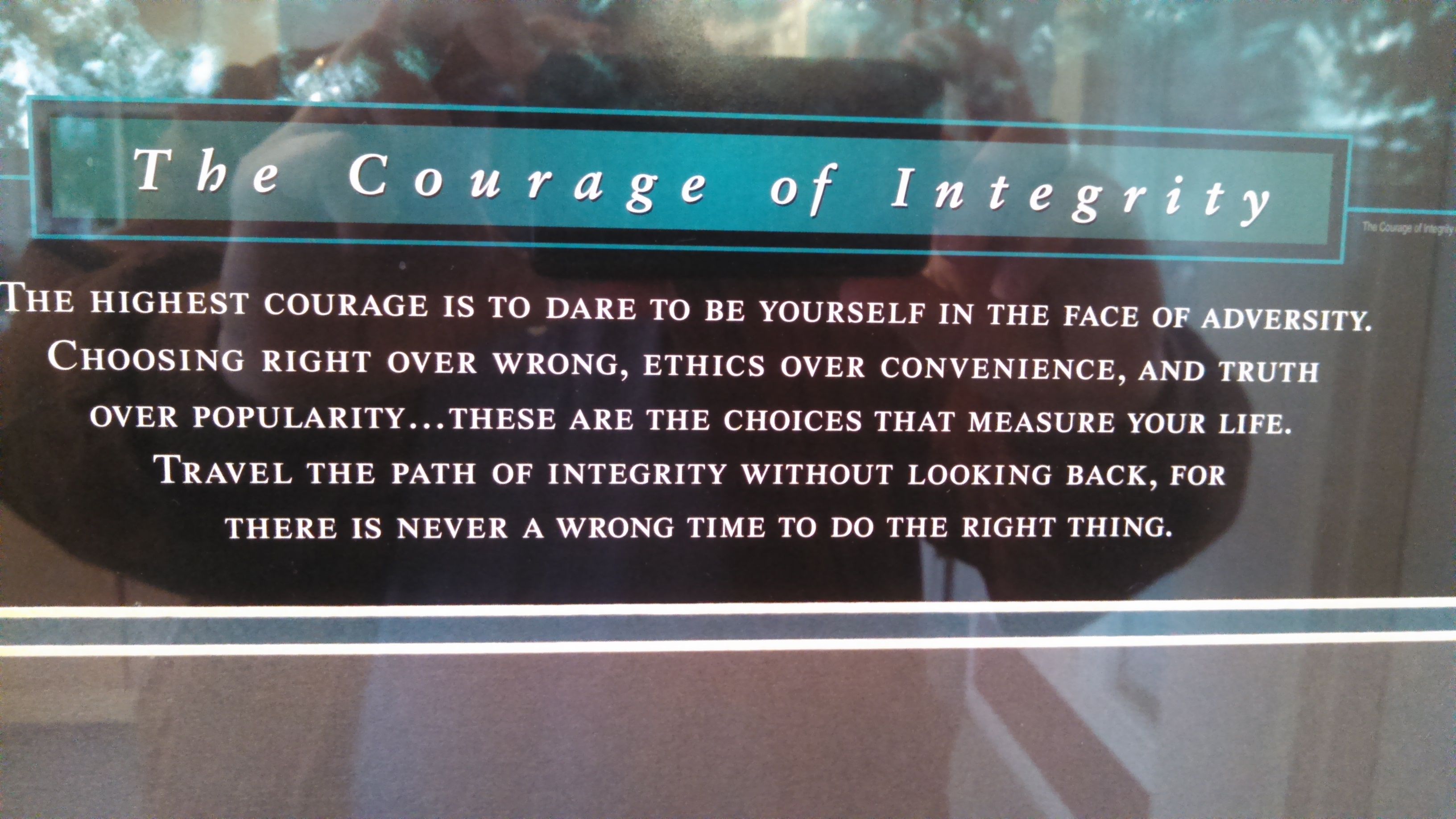 Should The Provincial Government give the Green Light to Mayor Rob Burton to begin charging all Oakville Homeowners a New Municipal Land Transfer Tax, then I would proceed with an immediate Motion to disengage all Property Owners in Ward 6 and begin proceedings to exempt all Properties in Ward 6. Should my motion be only temporary then I would ask that the results of the differences between the exempted properties in Ward 6 and the fully taxed properties in the other Wards be calculated to determine the Pros and Cons of the MLTT and it's impact on the Values of the homes along with the impact to the Municipal Treasury. 
As Councillor, I would put an immediate motion to reinstate what Justice Bellamy had found in her Report/Inquiry in 2005 that not only set forth that all Municipalities are to have a FULL-TIME Integrity Commissioner but also that NO Pre-Screening of any complaints received is to take place. (Which is exactly what is happening in Oakville currently.) The General Rule/Procedure allowing  Pre-Screening that was placed by Mayor Rob Burton has to be deleted. Any Citizen of Oakville who has any type of Complaint towards The Mayor and/or any Councillors, that complaint will be screened first by the same people who the complaint is lodged against and then decided by Council IF the complaint(s) are to be read by The Integrity Commissioner. This is basically saying that a Law in place can be sidelined into oblivion when Council see's fit! This is not something I could simply allow to stay in place as an active Councillor.
This is the Condition of SUSSEX STREET, it has been this way for over TWO YEARS now! Absolutely Shameful! If I were your Councillor, this would have been Repaved a Long Time ago! No Excuse for this kind of Road to be in our Affluent Town of Oakville!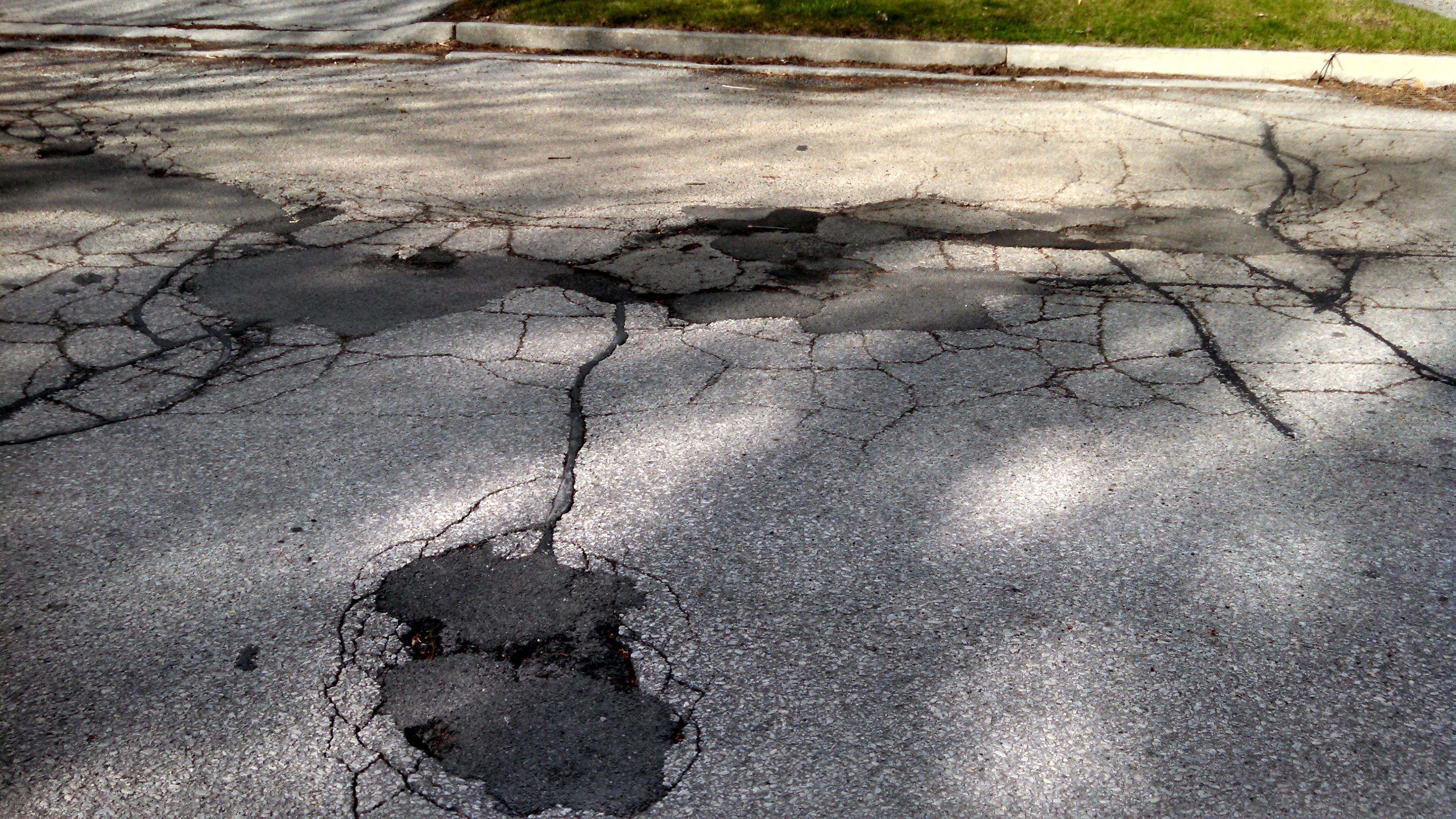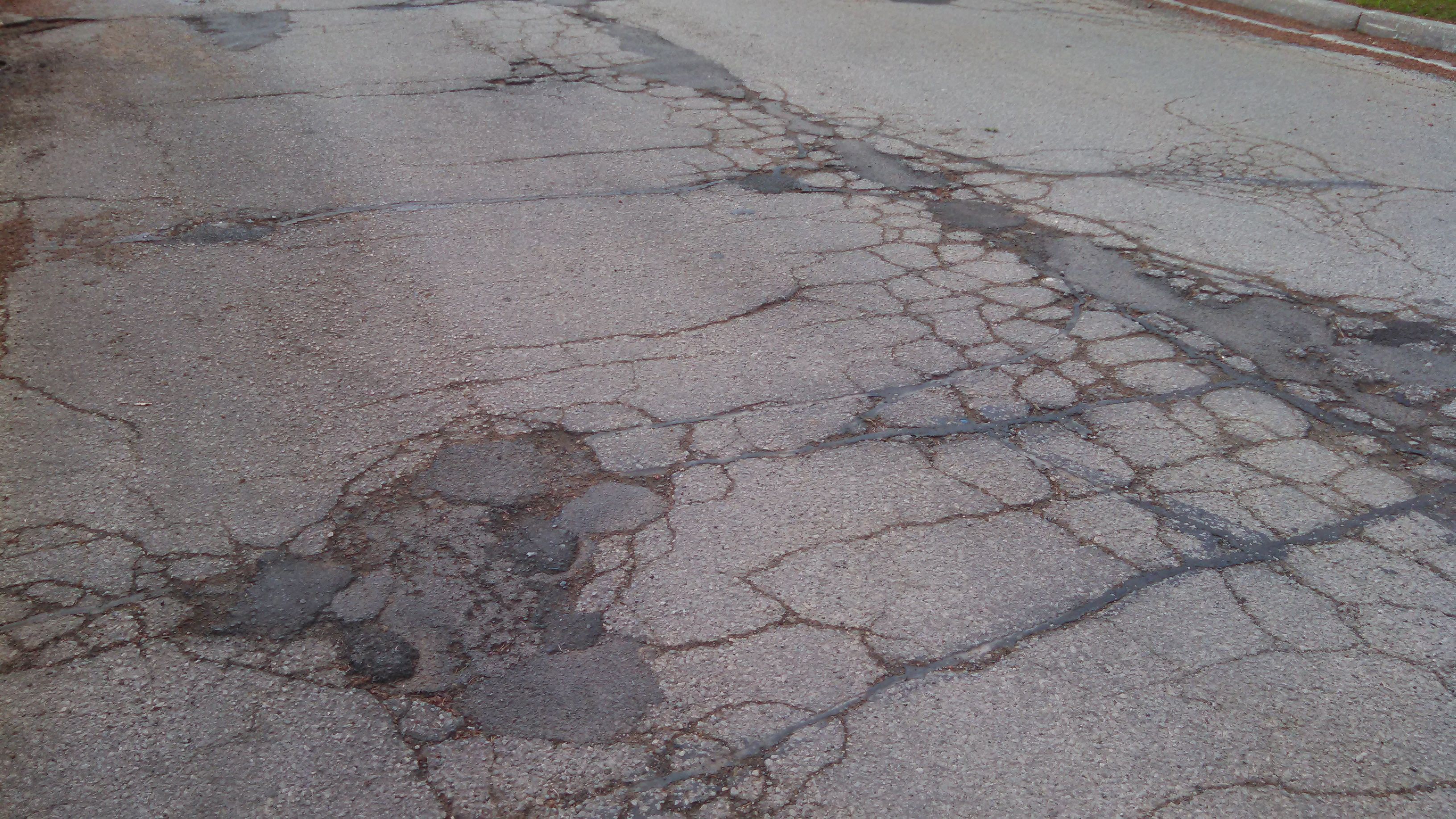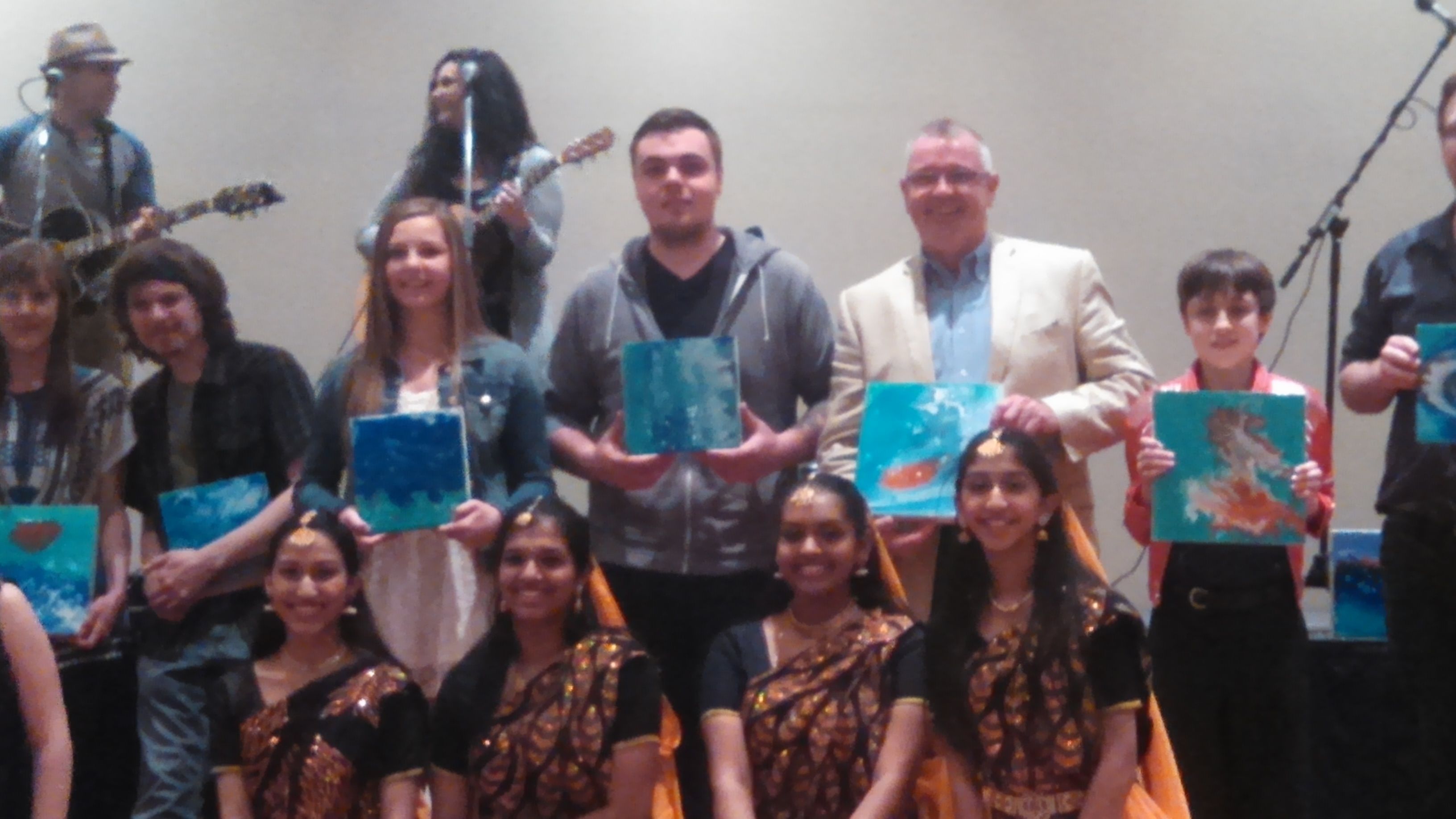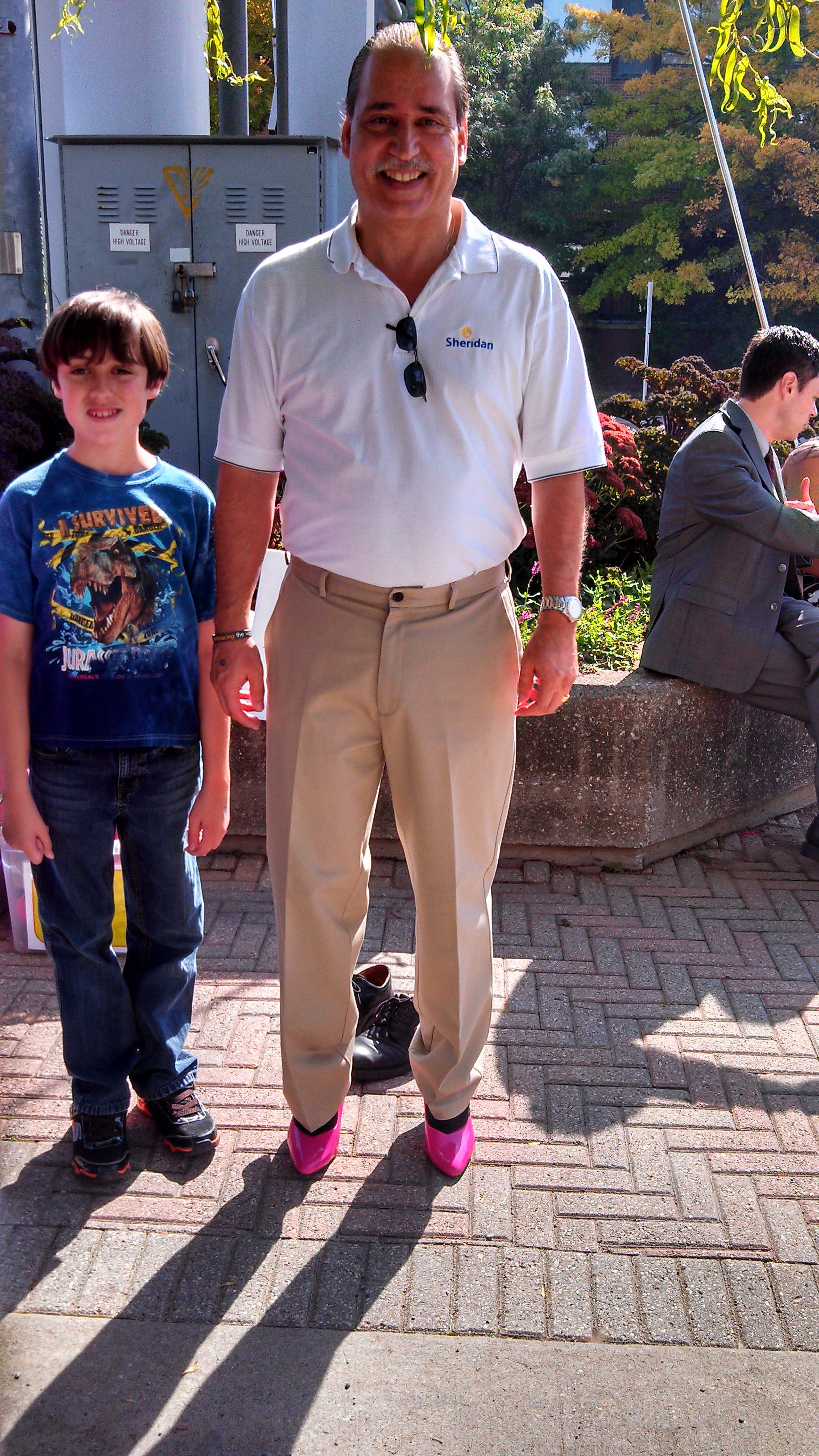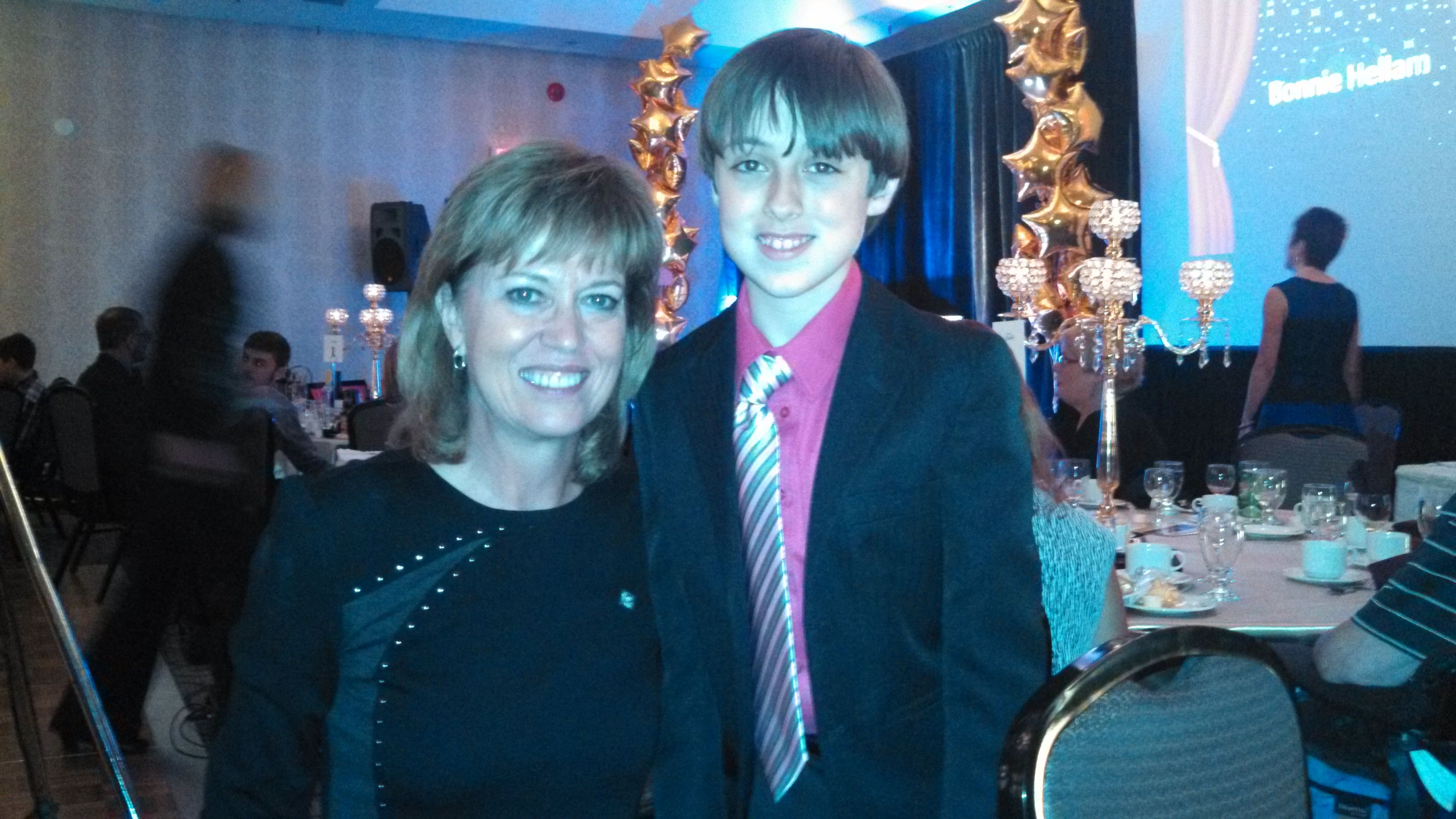 As Councillor of Ward 6 I would sign an UNCONDITIONAL GUARANTEE Legal Document that would ensure that during any term of Office that I held, I would never seek a Provincial or Federal seat in Government with ANY Political Party. 
As Councillor of Ward 6, I would put forth a motion to establish a new department to introduce Municipal Childcare/Daycare Spaces for families in Ward 6 with young children. These spaces will be staffed with highly qualified accredited Early Childhood Educators, (ECE's) along with Supervisors to maintain a balanced Curriculum that exceeds Provincial standards. These spaces will be affordable and available only to Ward 6 residents. All the new jobs that will be created with these new Childcare Centres will be filled with Local Oakville employees only.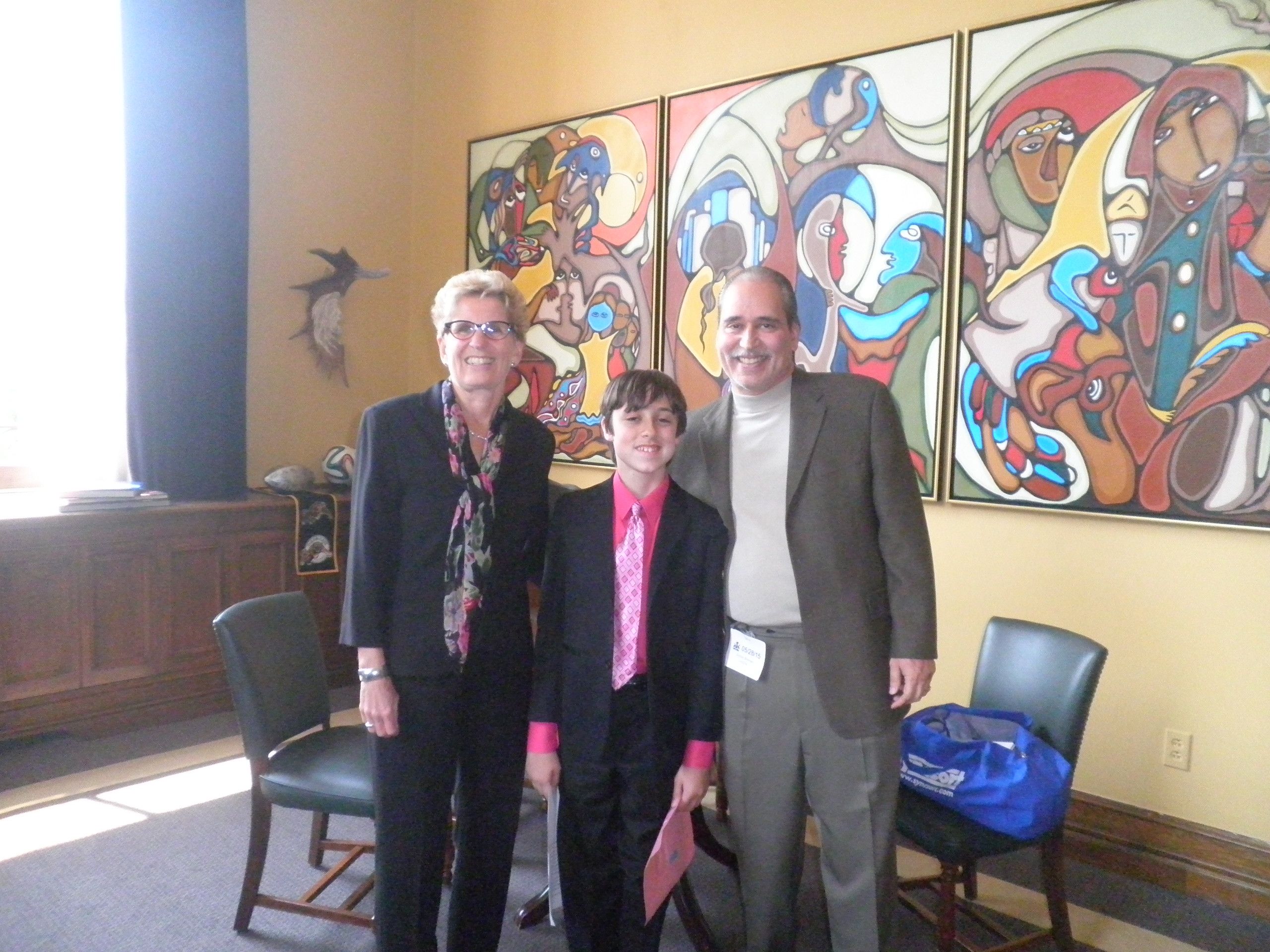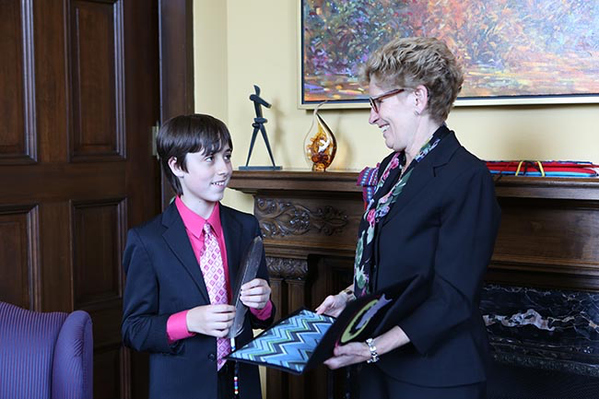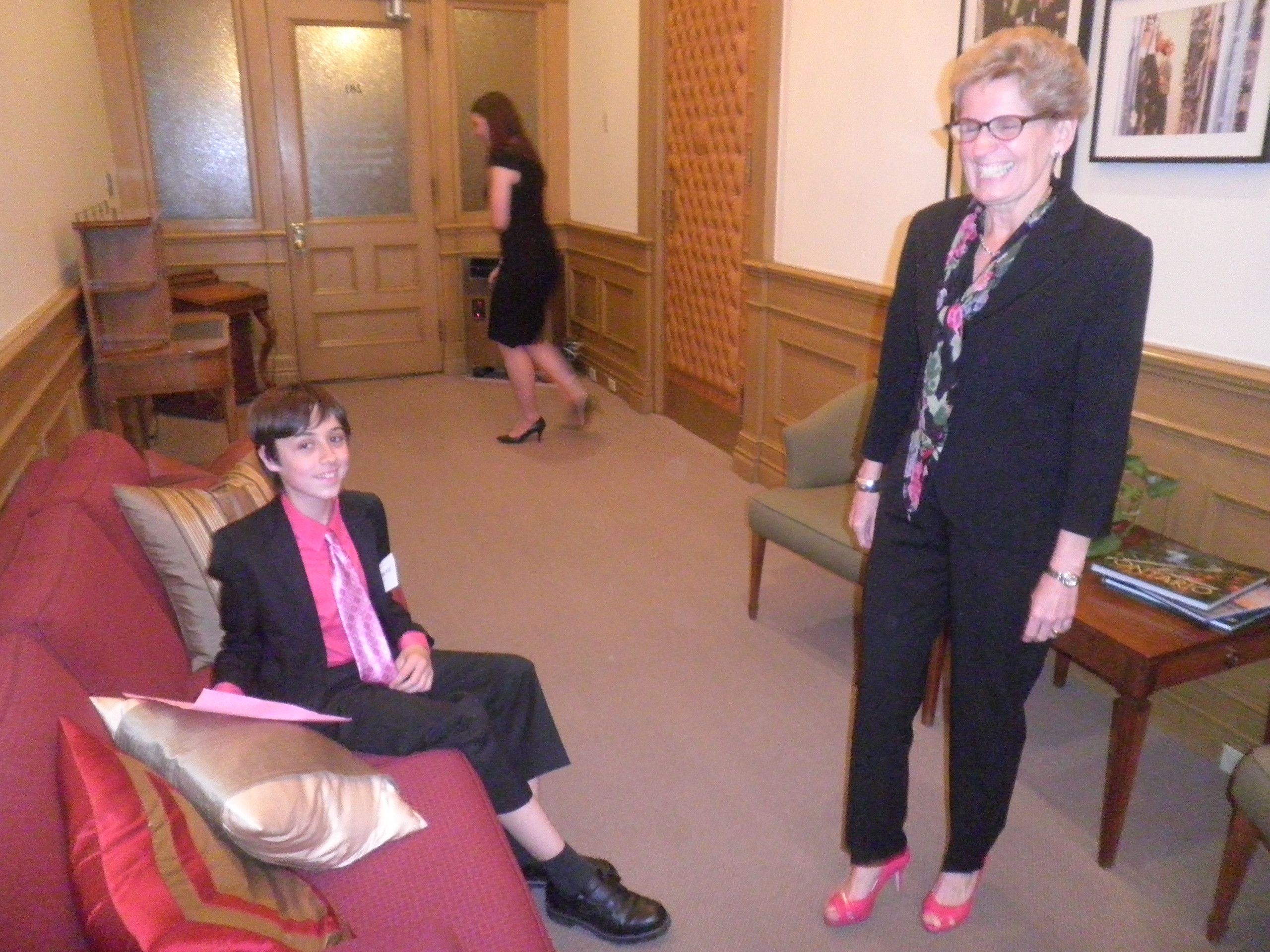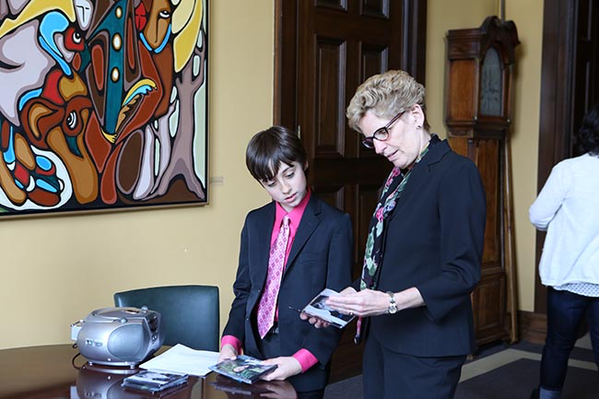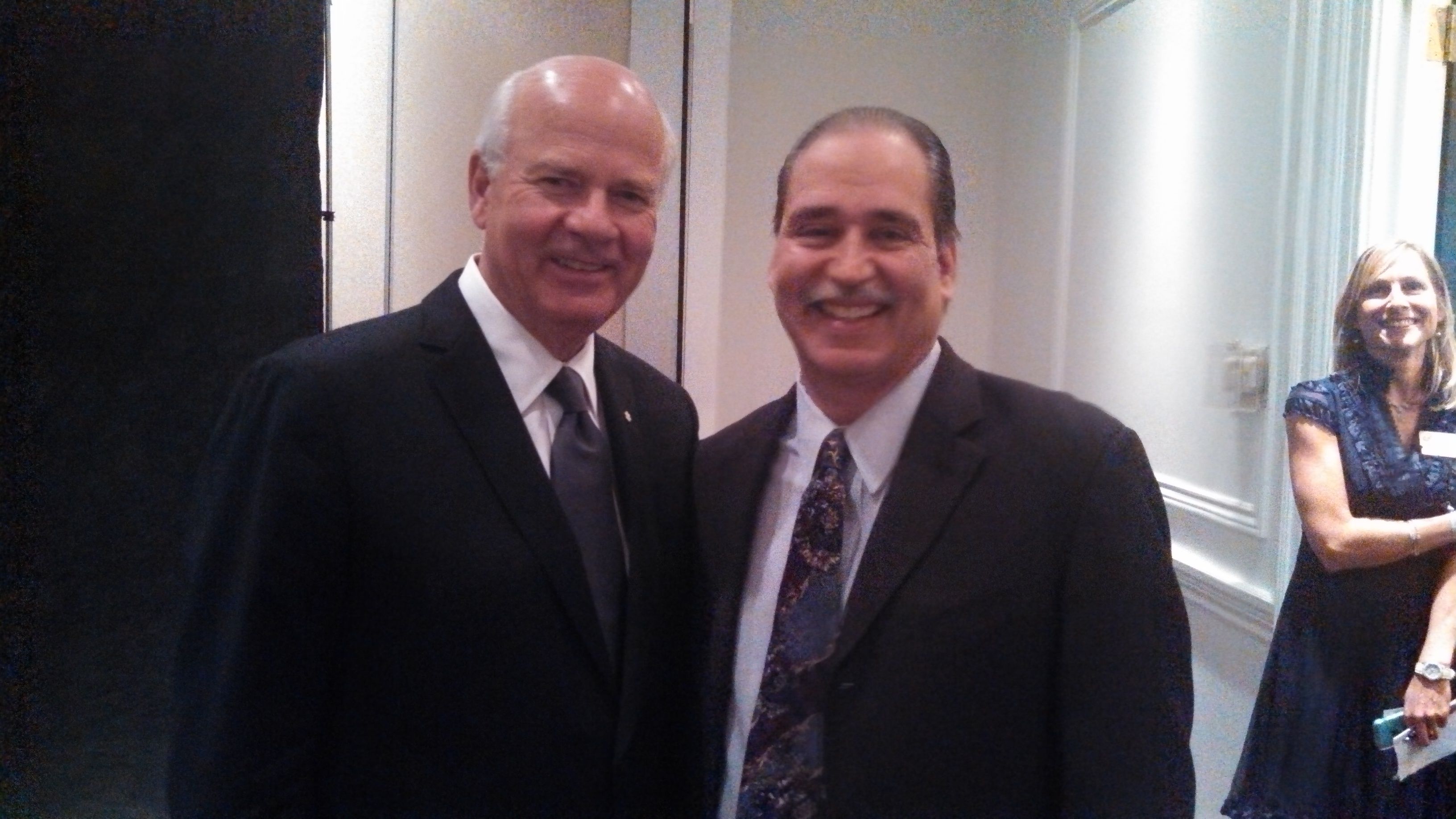 I have a unique perspective as a Councillor Candidate because I went through The Political Process as a Mayoral Candidate from February 2014 until October 27th, 2014 including Post-Election months later and learned that "Power," for lack of a better term, does indeed come from the top and trickles downward. That being said it is time for a new and more enhanced way of seeing issues for not just Residents of Ward 6 but for ALL citizens of Oakville because all issues truly affect everyone. And not just the so-called minor issues but the overall issues such as our Non-Tax Supported Debt of now close to $480 Million. Or The Mayor's Office claiming that they are controlling Growth but then having massive New Development being built especially in Wards 5 and 6 to help collect revenue so desperately needed now more than ever. (Because of overspending) Citizens of Ward 6 need to remember that a Town Councillor has only one vote to affect change and many promises made during an Election Campaign can be destroyed even after being Elected through, again, The Political Process. As a Ward 6 Candidate I would like to have these questions answered...
Is it or is it not a CONFLICT OF INTEREST to have an active, sitting Ward 5 Oakville Councillor, (Jeff Knoll) as a Campaign Manager for ONE of the Candidates? (Natalia Lishchyna) 
By virtue of Jeff Knoll Campaigning for One Candidate, how is it perceived by the public in that Does The Town of Oakville also ONLY support the Candidate of an active Town Councillor? How is this fair and open to all the other Councillor Candidates? 
Does this contravene Oakville's Code of Conduct?
It was reported (Online and from Homeowners in Ward 6) that Natalia was door knocking on the weekend of April 24-25 2015, many days before Town Council voted on calling a By-Election for Ward 6. How did she know to canvass before anyone else? Even before she was a Registered Candidate. Inside Information? Please note; I have absolutely nothing negative to state against Natalia Lishchyna as she is a dedicated volunteer who works very hard within the Community and I like her! My questions are about the Integrity and Transparency of her Campaign Manager.
Ward 6 citizens deserve an unbiased, transparent, accountable Councillor who will vote against policies and procedures that take democratic rights away from them. A Councillor who will stand-up and say, "No," to Secrecy and in-camera meetings that talk against the needs of Ward 6 residents. 
I filed 8 separate Integrity Commissioner Complaints this past January 2015 and all of them were denied access to be even read by The Integrity Commissioner and Councillor Knoll stated that they were "Political and Vexatious" and voted them to be shelved and forgotten about. Councillor Knoll stated in 2011 that Council should not be a Kangaroo Court and should not be deciding what Affidavits go to the Integrity Commissioner. A complete turn-around in 2015.
As Councillor of Ward 6,  I would...
Help to bring the total stalemate on the Jet Aircraft noise and fly-by's over Wards 5 and 6 to a close. This issue has been in Committees, studies and now The Mayor's Advisory Group (MAG) for far too long since 2012. Even if this means to go directly to the top and pay a visit to The Prime Minister's Office. (Rob Burton has been bashing Harper for 8 years, I have a much more congenial relationship with him.) 
Rob Burton blames Former Mayor Ann Mulvale for any and all developments in Ward 6 that have opposition from it's residents, stating she allowed them during her terms in office and there is nothing he can change. Of course, change can be affected if one really wants to work hard and with openness, and negotiate with Builder's/Developers in advance and without threatening the Principals with all kinds of repercussions for not doing everything he demands. The White Oaks Golf Club is a Prime example. I even tried to help residents back in 2014 during my Mayoral Campaign when they sent me many e-mails voicing their concerns. 
Push Hard for the immediate adoption of "Ranked Ballots" for any future By-Elections and for the 2018 General Election for all Councillor's and The Mayor's Office. 
Put forth an immediate Motion to cap and/or filter the six diesel-fired emergency generators, the natural gas-fired boilers and cooling towers from the Brand New Hospital in Ward 4. The huge amounts of black toxic plumes of smoke emitted by these generators will filter into Ward 6 very easily and our children will be breathing in these fine particulates everyday! Mayor Rob Burton is suppose to be an expert on Air pollution yet he pushed the construction of these generators through Town Council because it was cheaper.
Put forth an immediate motion that will implement a program of burying as many hydro power lines as possible in the multitude of new Developments being built in Ward 6, (No more weather related Black-Outs/Brown Outs, huge savings in repairs and costs.) 
Put forth an immediate motion to implement a Climate Change Adaptation Strategy, not just endless studies and Committees but REAL ACTION, Physical Infrastructure Upgrades and changes to prepare for the inevitable extreme weather issues. 
I would attend every event, dinner, Political Function, charitable organization initiatives, and be available to all Ward 6 residents, 24 hours a day, 7 days a week to help them with any needs or concerns. BUT beyond that I would go out into the community each and every week on a different day each week, with a digital recorder and camera and take stock of all of Ward 6's roads, sewers, town lands, observe and where necessary supervise Town Workers, take digital notes and pictures and direct Town Staff for any remedial work necessary. I will drive/walk through the subdivisions and make sure that the Town's services are up to date, The cable boxes, telephone boxes, curbs, sewer grates, hydro poles, street lamps, garbage containers, parks and rec centres are all well maintained and kept clean and up to date. EACH AND EVERY WEEK this will be DONE. 
As a Full-Time Professional Real Estate Agent for 27 years I was extensively trained in one ideal...SERVICE, and more specifically, Service to the Public. Why? Because it works! This is the mainstay of any and all Town Councillors. I also worked for many years in many GTA communities large and small (including Oakville) with New Home Builders. I know how they think, how they work, politically and commercially. I will make that knowledge work for all Ward 6 Residents. 
In 2014, I received a phone call informing me that my Mayoral Election signs were being removed late at night and replaced with Rob Burton Election signs. The caller told me that it was Oakville Firemen doing the removal of my signs. I e-mailed the Fire Chief and he replied saying it was not the Firemen but The Firemen Association (Union) doing off-duty Campaigning on behalf for Rob Burton. I am not certain at this time which Candidate (s) The Firemen Association are hoping to win this By-Election, but I hope this time they leave ALL of the Election signs from ALL Candidates up without interference. 
I would put forth an immediate motion to partially privatize all Oakville Transit buses in Ward 6 and throughout Oakville itself. $18 Million dollars in lost revenue is generated by Oakville Transit each and every year. Most buses are empty or close to empty during their runs around our Town. We also need to have those high polluting diesel buses changed to electric or hybrids to eliminate all the toxins pumped into our air-shed everyday. A private company could do this. I would not ask to privatize Oakville Transit 100% but at a 70/30 split. This way we can, as a Town, keep control of The safety measures needed and the revenue stream so excessive ticket prices do not become the norm. If the Unions balk too much at a Town-Wide Privatization, then I would ask for a Pilot Project in Ward 6 alone to see if it is in the best interests for all concerned in having a private company transporting our citizens around Ward 6. Discover if it works with our Ward 6 residents. A private fleet of Oakville buses could even obtain through innovation in obtaining many more riders on their buses and out of their cars. Less Pollution again!  We would staff these new buses with current Oakville Transit bus drivers, no need for them to lose their jobs through privatization. I have personally seen first-hand how many private companies will compete for ridership in London, England. It works extremely well! The buses run 1-5 minutes max to pick-up riders on every stop. In Oakville the buses run every 30 minutes! Too long! In Ward 6 we can try a new approach with our transit. Ward 6 can be the innovator Ward! The millions of dollars in savings from current Oakville Transit to the new system can be redirected into Resident based initiatives. We will ask citizens of Ward 6 what we should do with the saved money. 
As a Councillor I would put forth an immediate motion that would eliminate the Increase of all the User Fees Programs and Services offered to the Ward 6 Community. These fees were recently raised by as much as 42%! These increases were rammed through Council WITHOUT CONSULTATION with the Public The Friday before Christmas last year! 
I would ask and put forth an immediate motion to reinstate the Auditor General to conduct an immediate General Audit of all debt owed, Tax payer and Non Tax Payer Supported debt and what plan, if any, is being implemented to pay off this debt. Remember, Mayor Rob Burton and his Council cancelled The Auditor General altogether on November 27th, 2007! 
I would put forth a motion to have an immediate plan to have Town Owned Streets and Roads in Ward 6, as a pilot project, all retrofitted with heating elements, or installed into the newly built Roads with self supporting heating coils that will completely eliminate the need for dumping tons of toxic rock salt on our Roads that pollute our creeks and waterways and damage our local environment. Additionally, these heated streets in Ward 6 will not suffer the constant strain of expansion/contraction ruts and potholes and this will save us millions of tax dollars in Road repairs and Street repaving. Again, the saved dollars will go back into Ward 6 public initiatives. 
I will put forth a motion and work tirelessly to obtain agreements with The Mayor and The Province of Ontario to bring back much needed tourism in The Downtown Oakville core and in turn in Ward 6. I would PARTNER with as many companies and individuals as possible to introduce new fun, exciting, mid to large scale attractions into Ward 6 and The Lakeshore Road corridor. These brand new tourist sites can be permanent or temporary and involve attractions such as a large enclosed Ferris Wheel, many different Waterfront attractions, boat tours, large scale water slides, gaming arcades, Cirque Du Soleil Venues, Musical Entertainment Venues, etc. If the Downtown Core businesses and/or residents do not wish to partake in these new tourism initiatives then we can have a pilot project in Ward 6 to discover if it is worthwhile not only for our local citizens but for our business community and for our youth as well. I am not talking about another Waterfront Festival that loses money every year or has to be supplemented by Oakville tax dollars through Council, but real private and Provincial or even Federal initiatives that will bring back large scale tourism that has been missing for the past 7 years. 
Public Notice! I have filed all my Nomination papers with The Office of the Clerk at Oakville Town Hall for my Candidacy for Councillor of Ward 6, I was asked by many people for the past 6 weeks to ask the citizens of Ward 6 for their vote as these people told me that a real Candidate is desperately needed to keep Democracy in place and to have a Candidate who will try to uphold integrity and honesty and most importantly to SUPPORT THE NEEDS of WARD 6 RESIDENTS and not to just be another "Yes" man/woman to Rob Burton. At first I told all these callers that this By-Election was a forgone conclusion with Active Town Councillor Jeff Knoll publicly announcing that he was The Campaign Manager for Dr Natalia Lishchyna, (A Chiropractor) who has many Political Connections already in place along with many friends through her Federal Conservative participation in the newly formed MP Riding. (Which she withdrew from along with Eve Adams.) Then there is the Candidacy of Max Khan's Brother as well. I received one phone call from a citizen stating that he has been living in the United States for quite some time and came back recently. The most important subject to me for my Candidacy was to be a Voice For The People, ALL PEOPLE of Ward 6 especially now with all the huge amounts of New Development going on in and around Ward 6. They need representation that is NOT FILTERED through Politics and The Mayor's Office, The Residents of Ward 6 require a new Councillor who TRULY represents all their concerns ALL THE TIME no matter what is put on the table. I truly believe that I can be the Champion for all of the people of Ward 6 without any interference from Political intrigue. 
 Thousands of these New Homes are going to be built in and around Oakville, Burton says he is keeping the lid on Development?? NOT!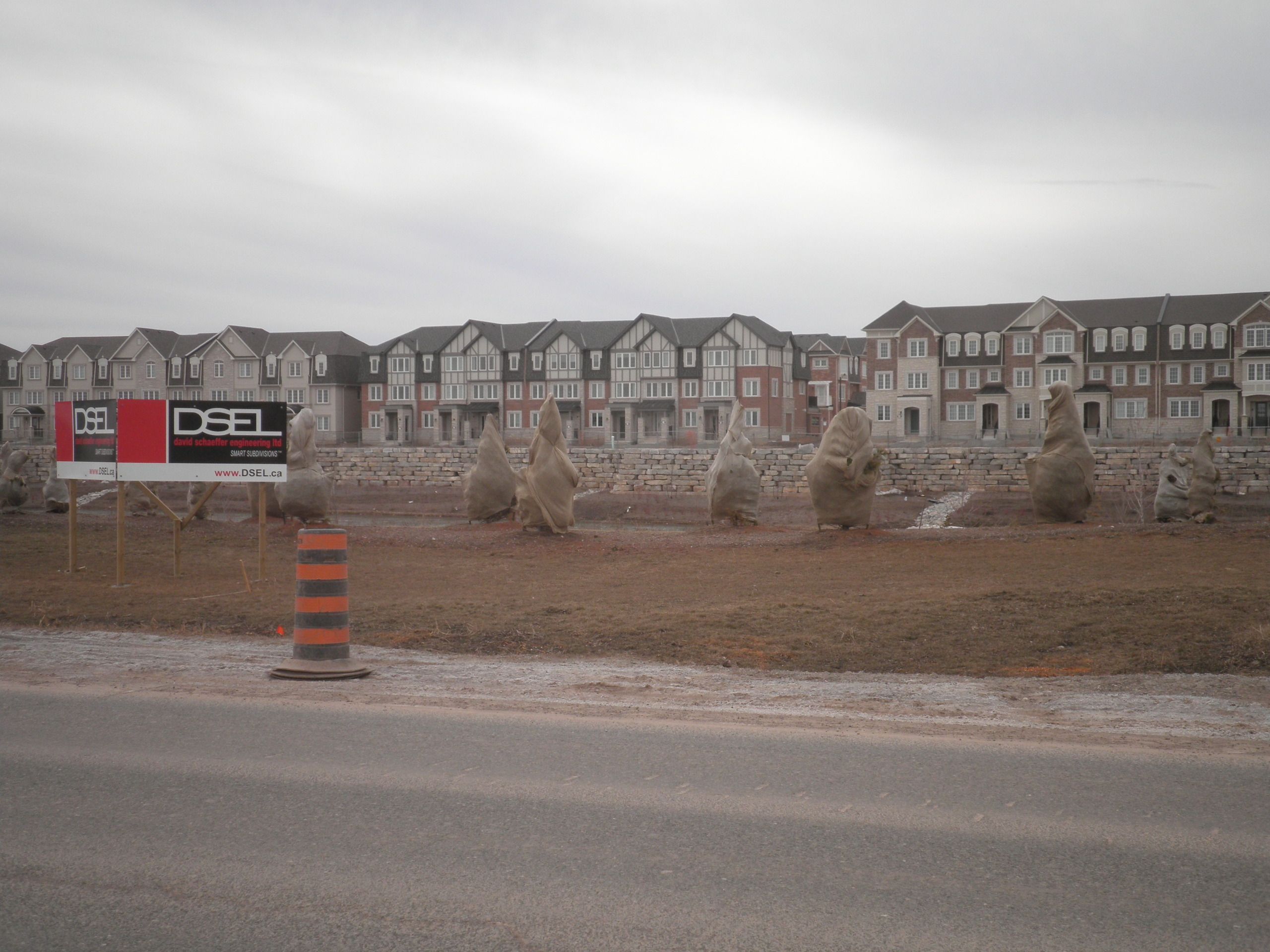 More New Home Signs popping-up meaning more and more Growth, exactly the opposite to what Burton claims about controlling Growth and Development.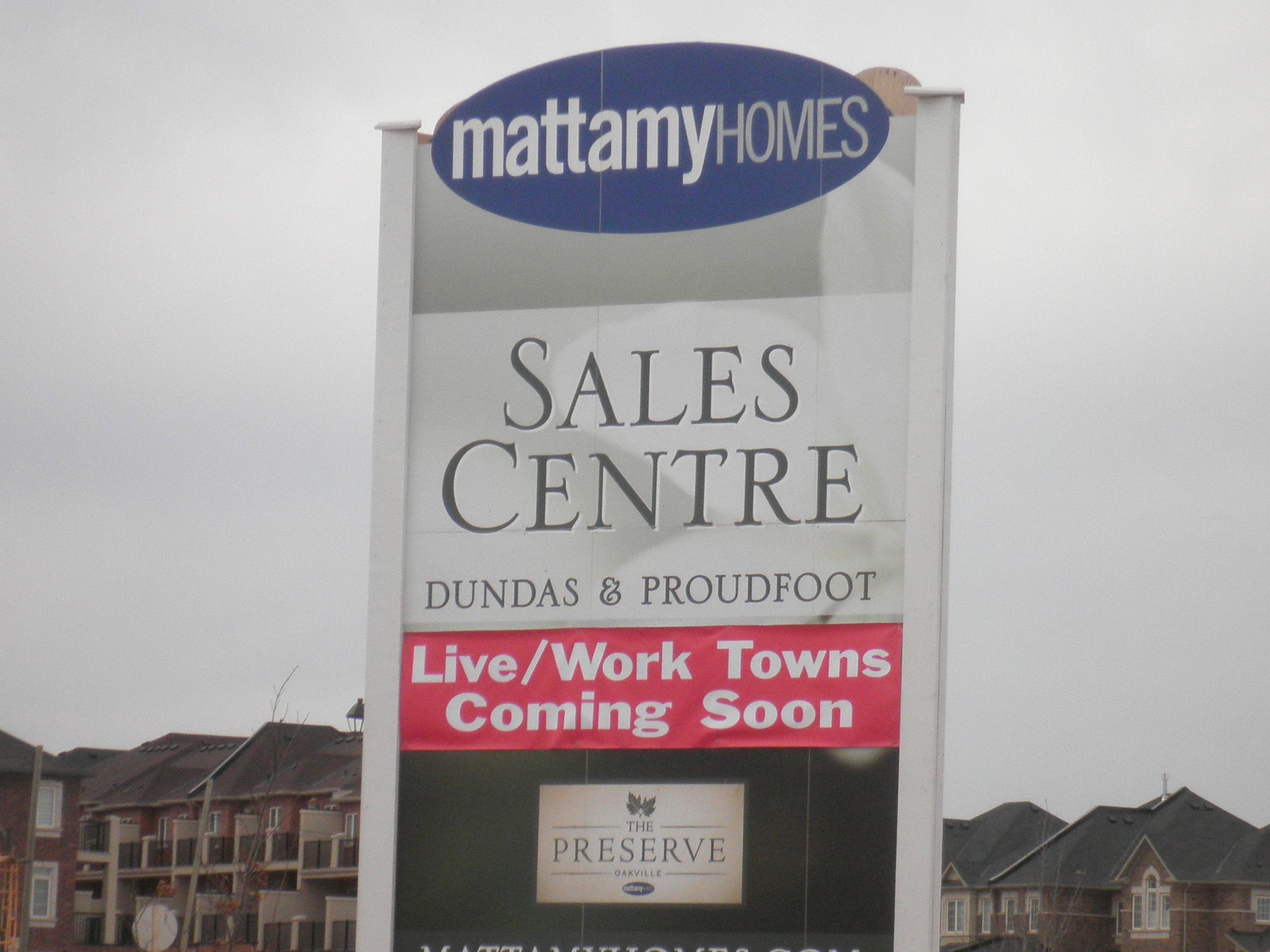 You are going to see THOUSANDS of these types of Unit homes being built in and around Oakville,  (this picture just being in Ward 5) Burton says he is controlling all this Development??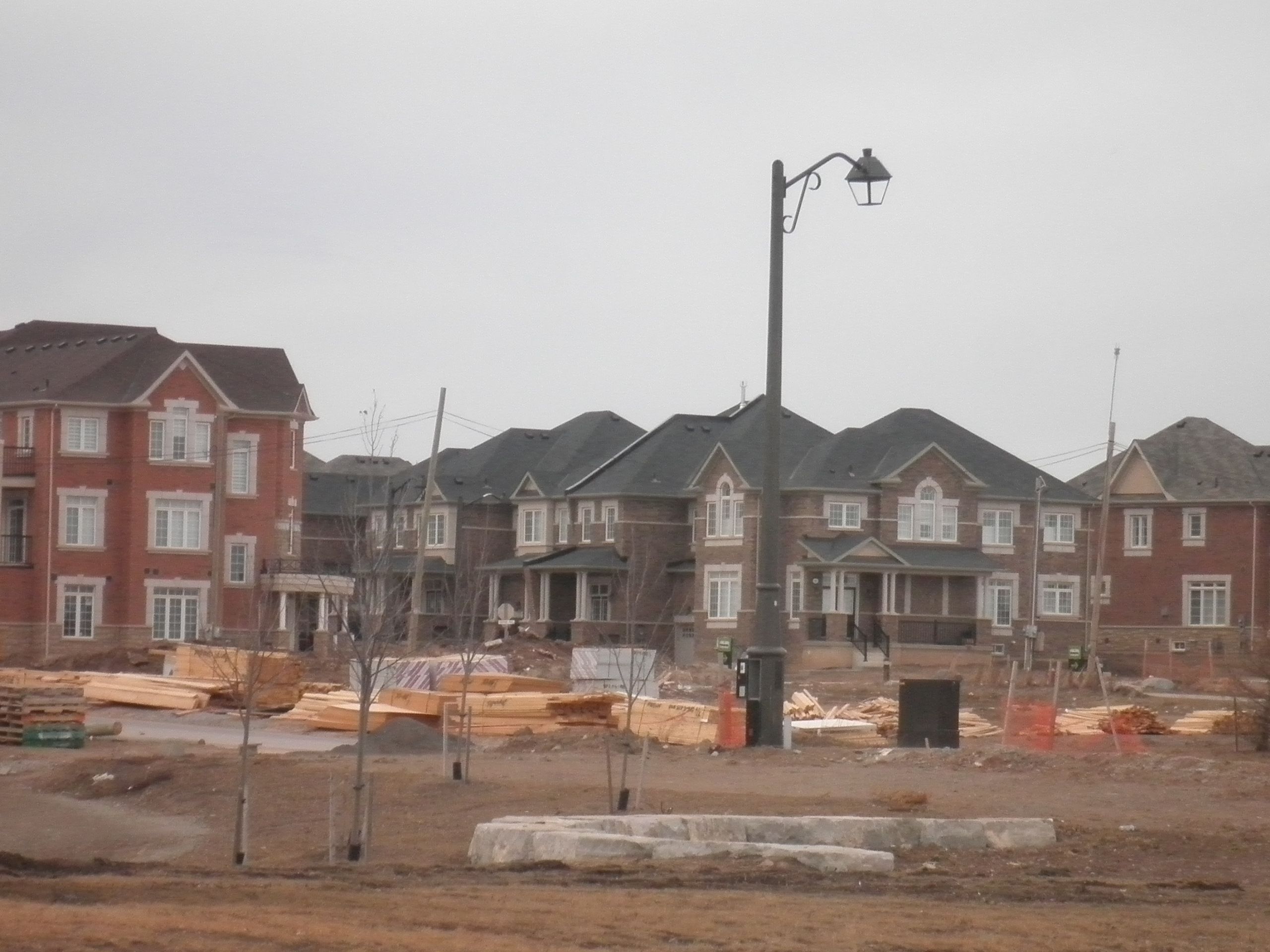 This is where that sign says is an ACTIVE Farming Area?? Acres and Acres of land being Developed is more like it! Burton says he is controlling Growth??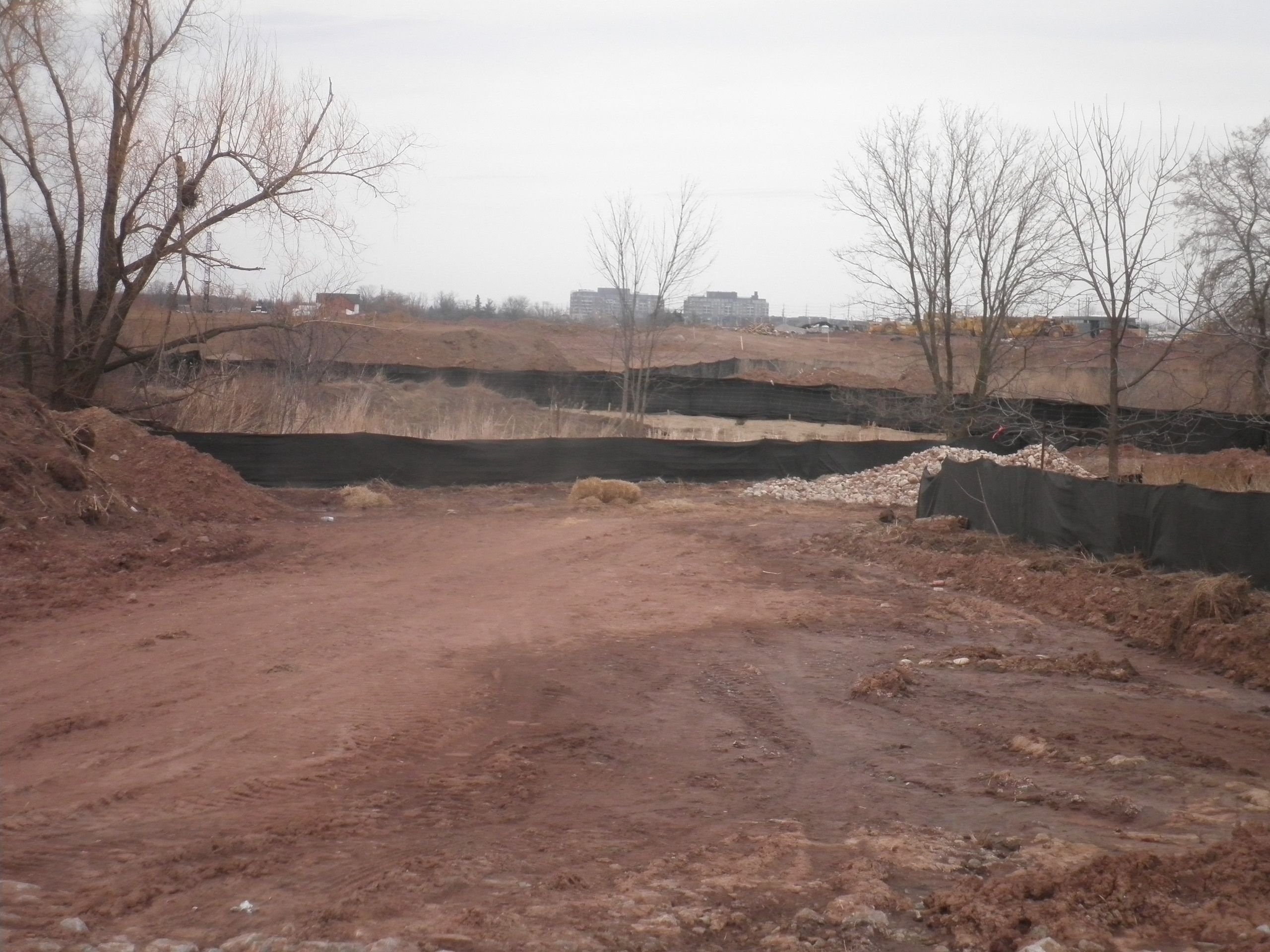 And this lonely little sign says it all! All the family Farms are all GONE in and around this sign!! Burton says he wants to keep farms in Oakville?? NOT!!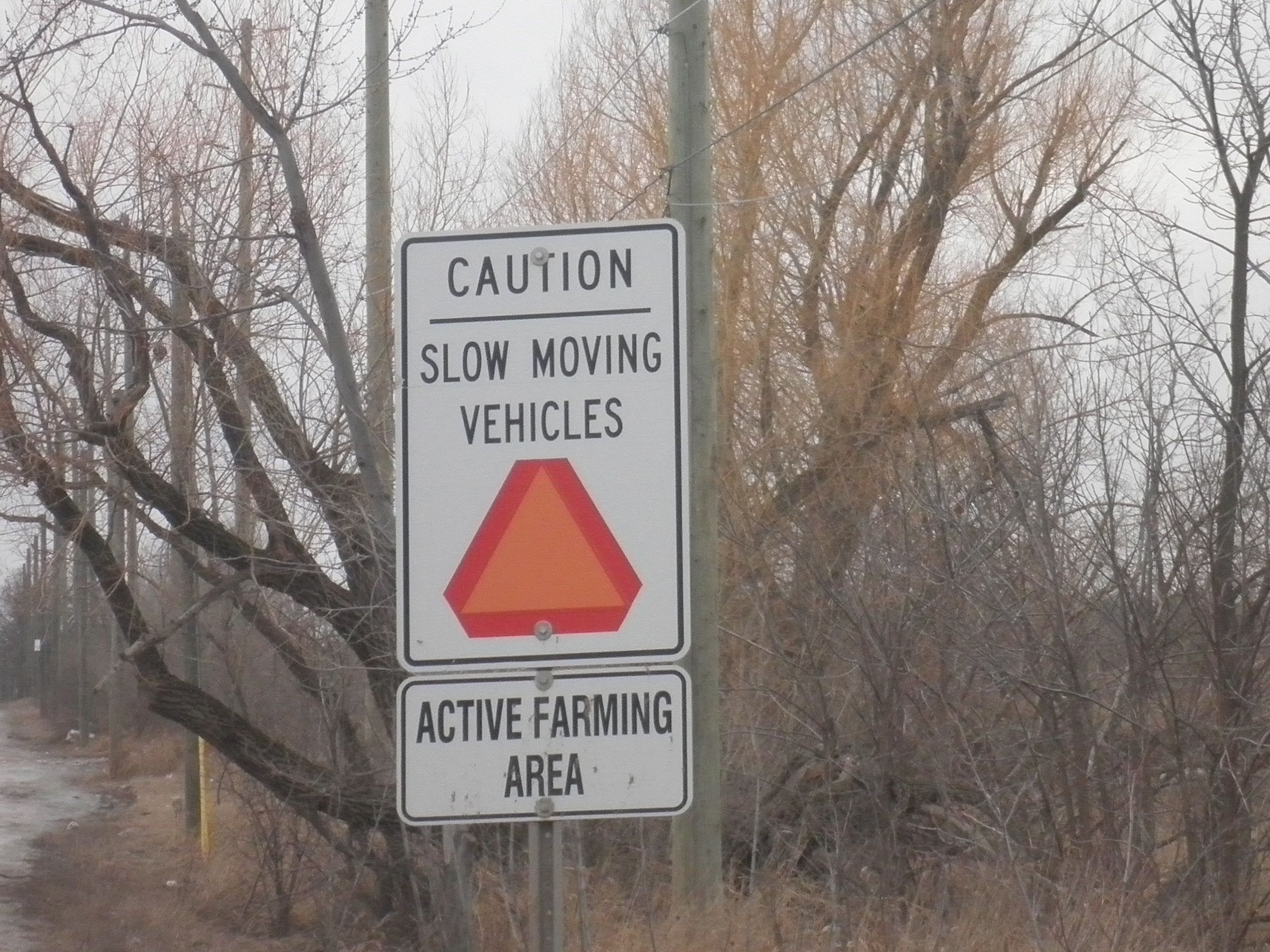 More and more acres of land being Developed! Burton says he is controlling Growth??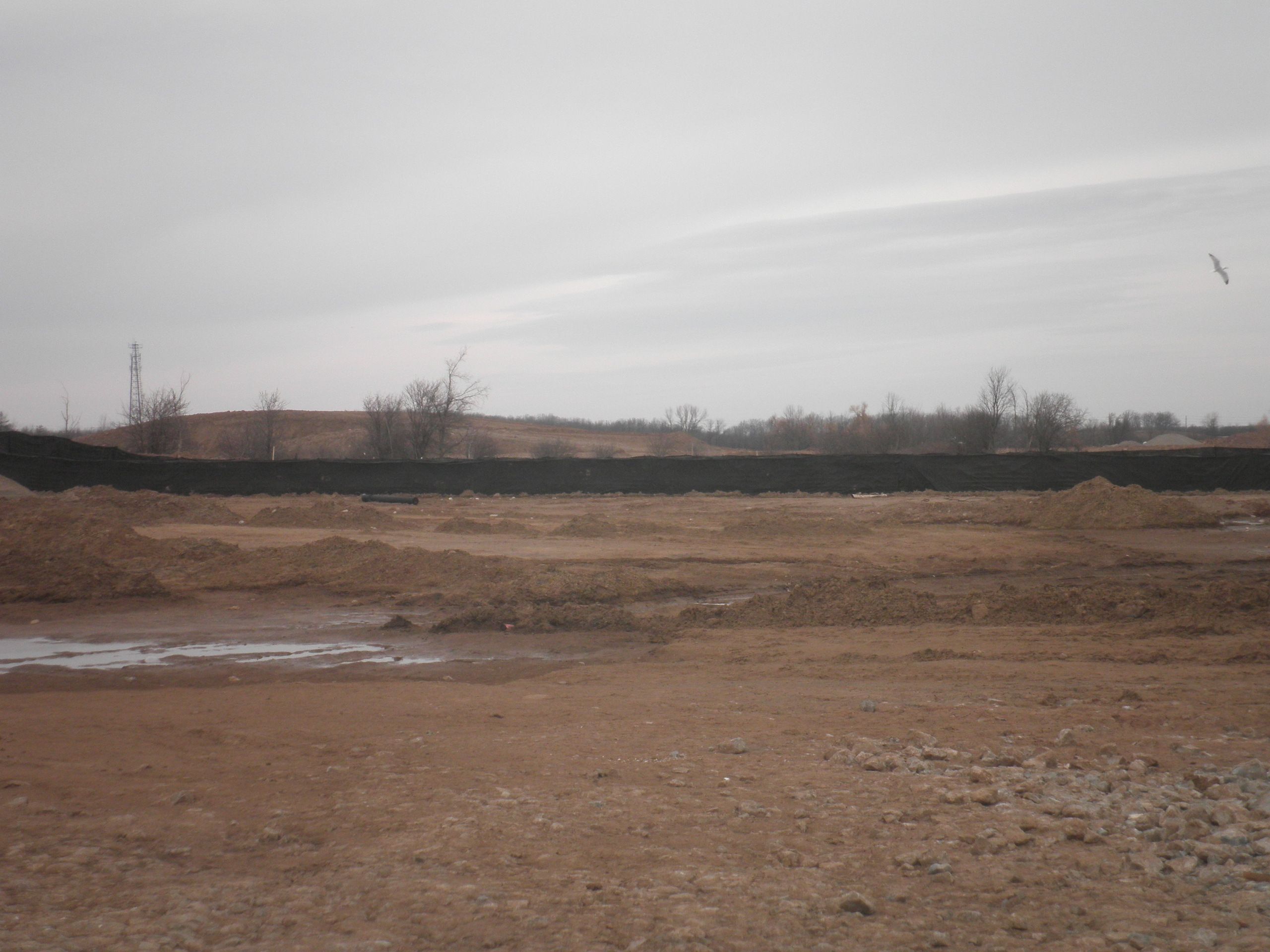 And another Family Farm Gone! Burton and Elgar say they want to keep farmers in Oakville??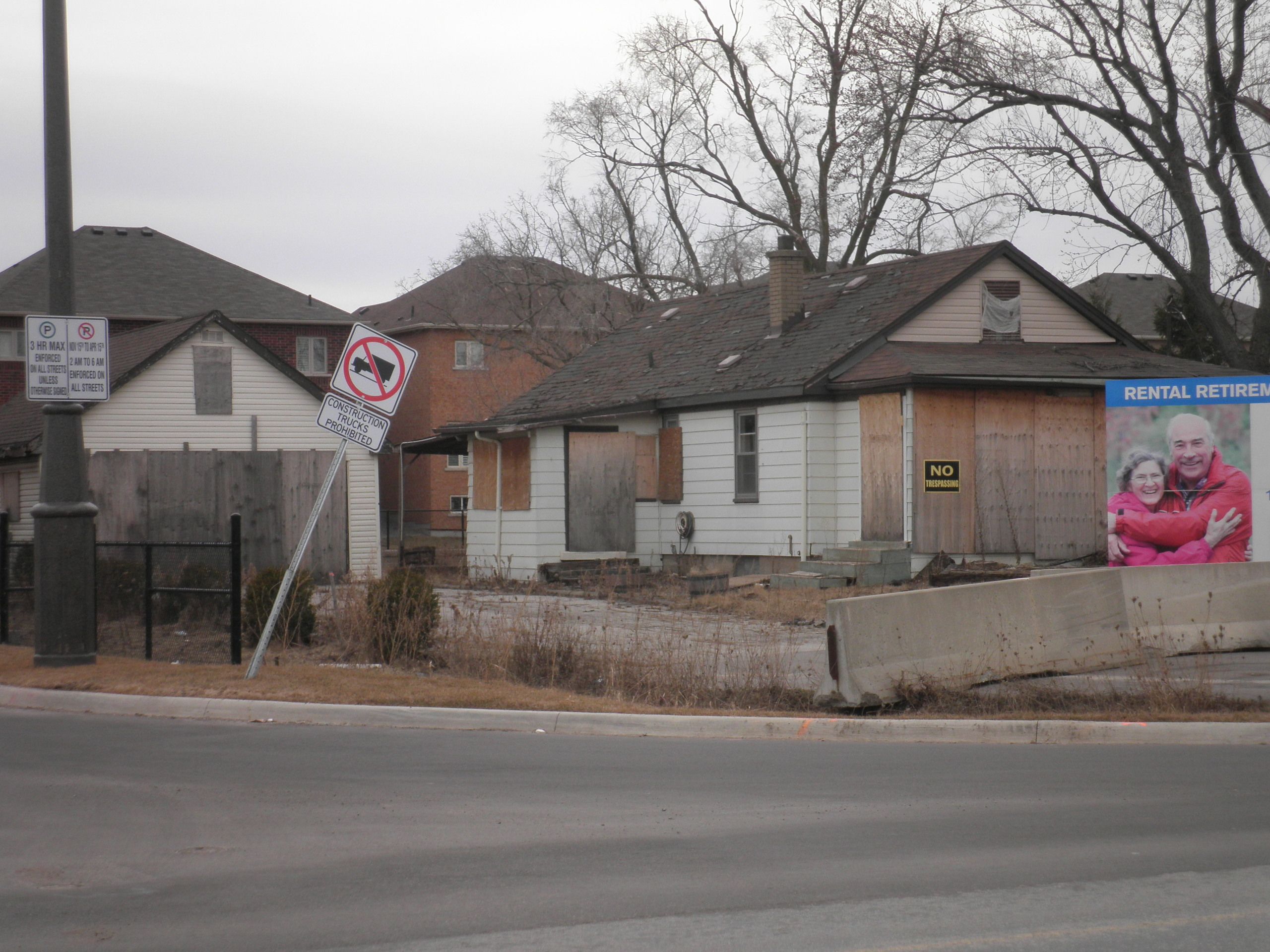 How Ironic! A forgotten to be picked-up Sign from Jeff Knoll in and among all the surrounding massive New Development in what is now still called North Oakville! Burton says he is controlling all the Growth??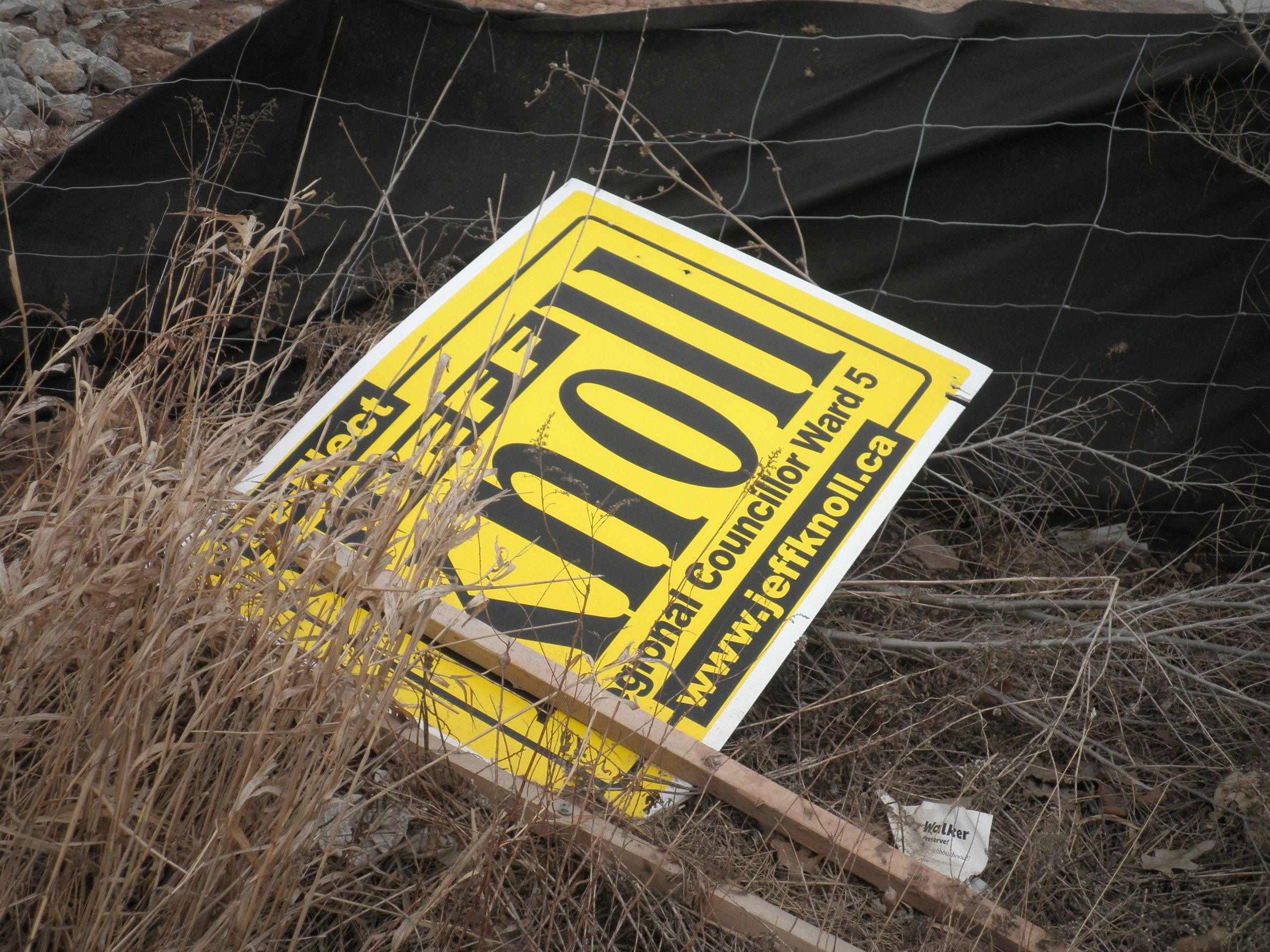 You are going to see Many More of these A-Frames advertising New Home Developments in and around Oakville every Weekend! Burton says he is controlling Growth and Development??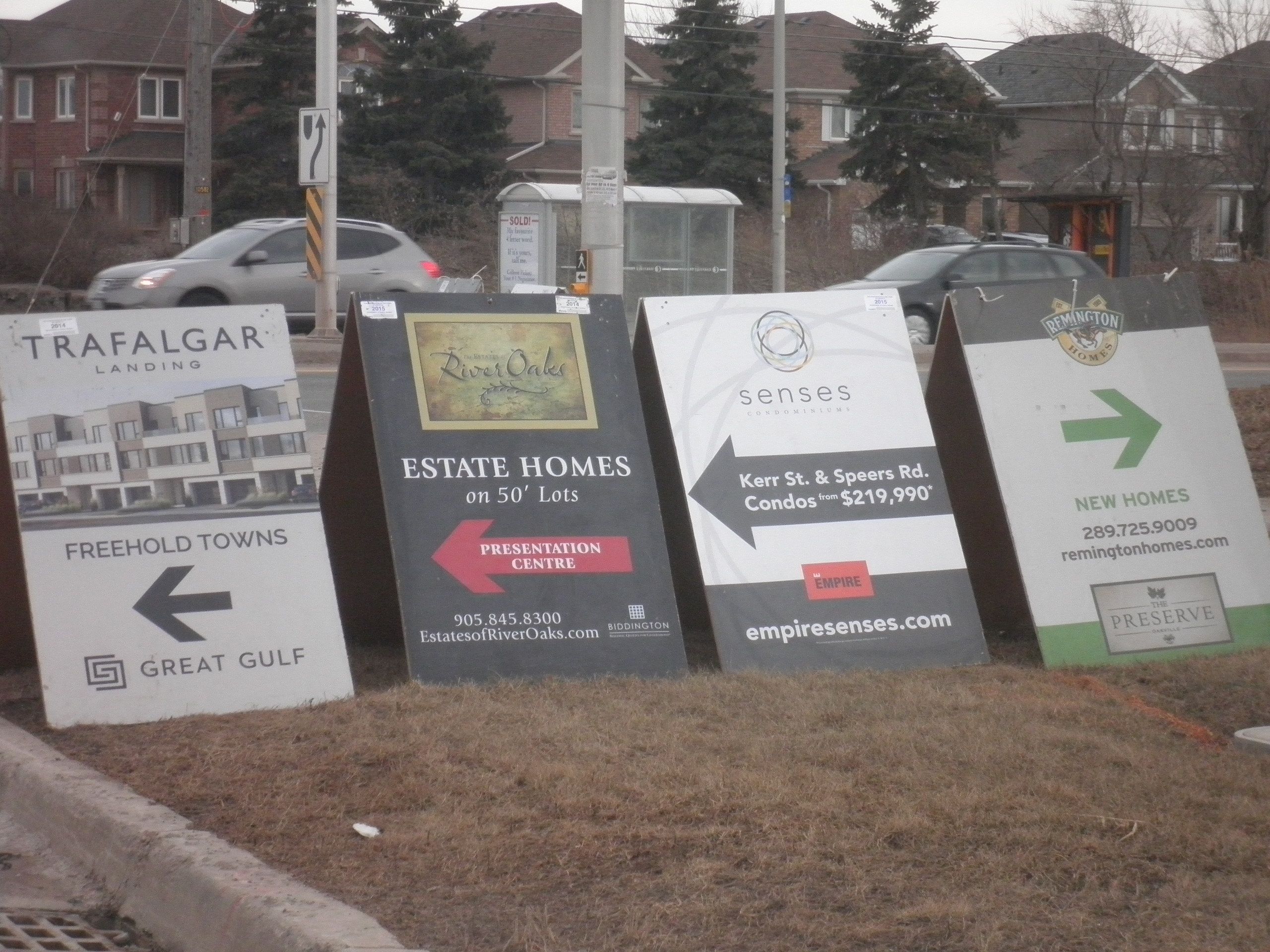 And Another Farm Gone! Burton says he wants to keep farming in Oakville?? Controls Growth??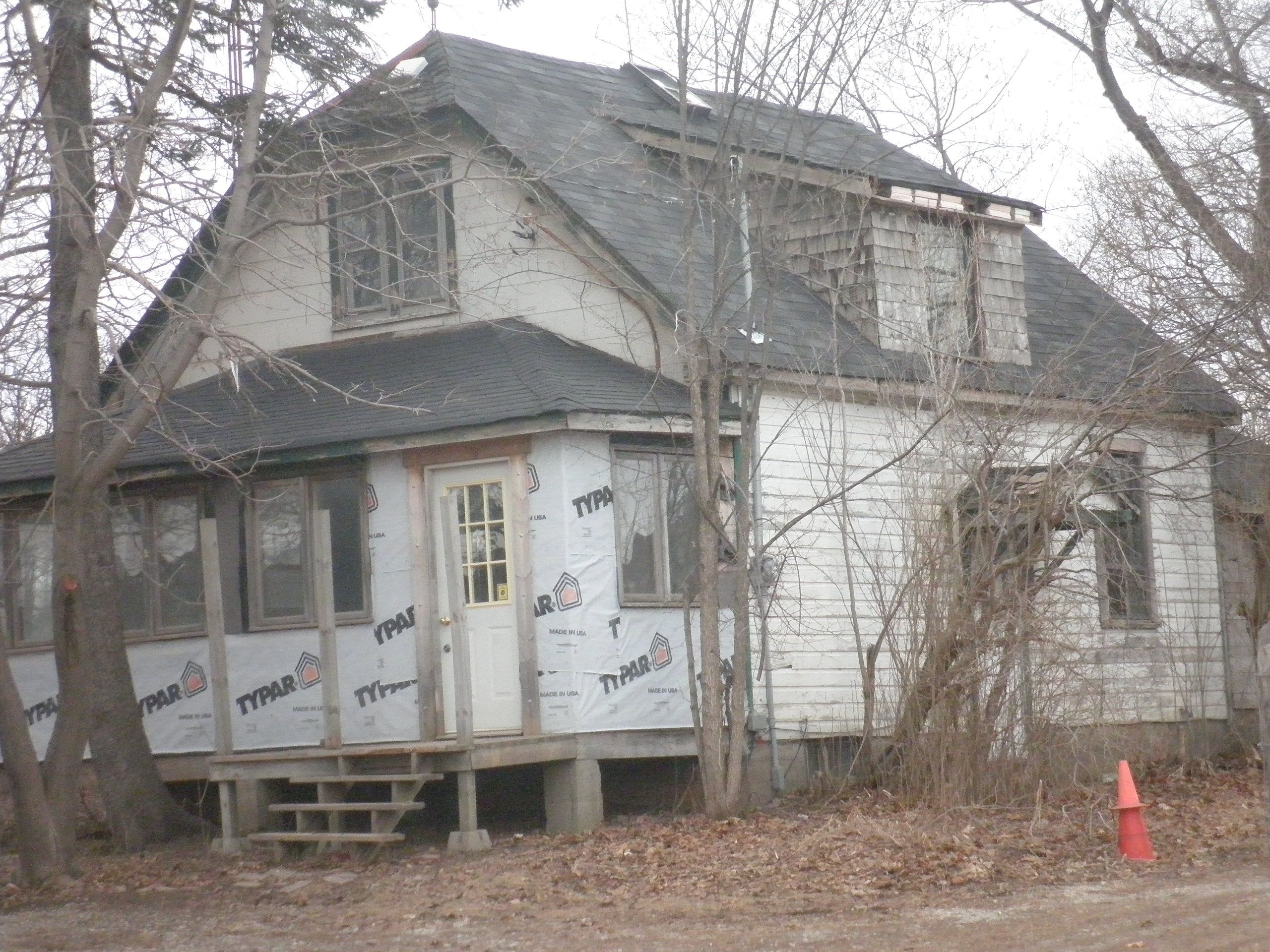 You are going to see Many more signs from Developers like this newest one all over Oakville, Burton says he is controlling Growth??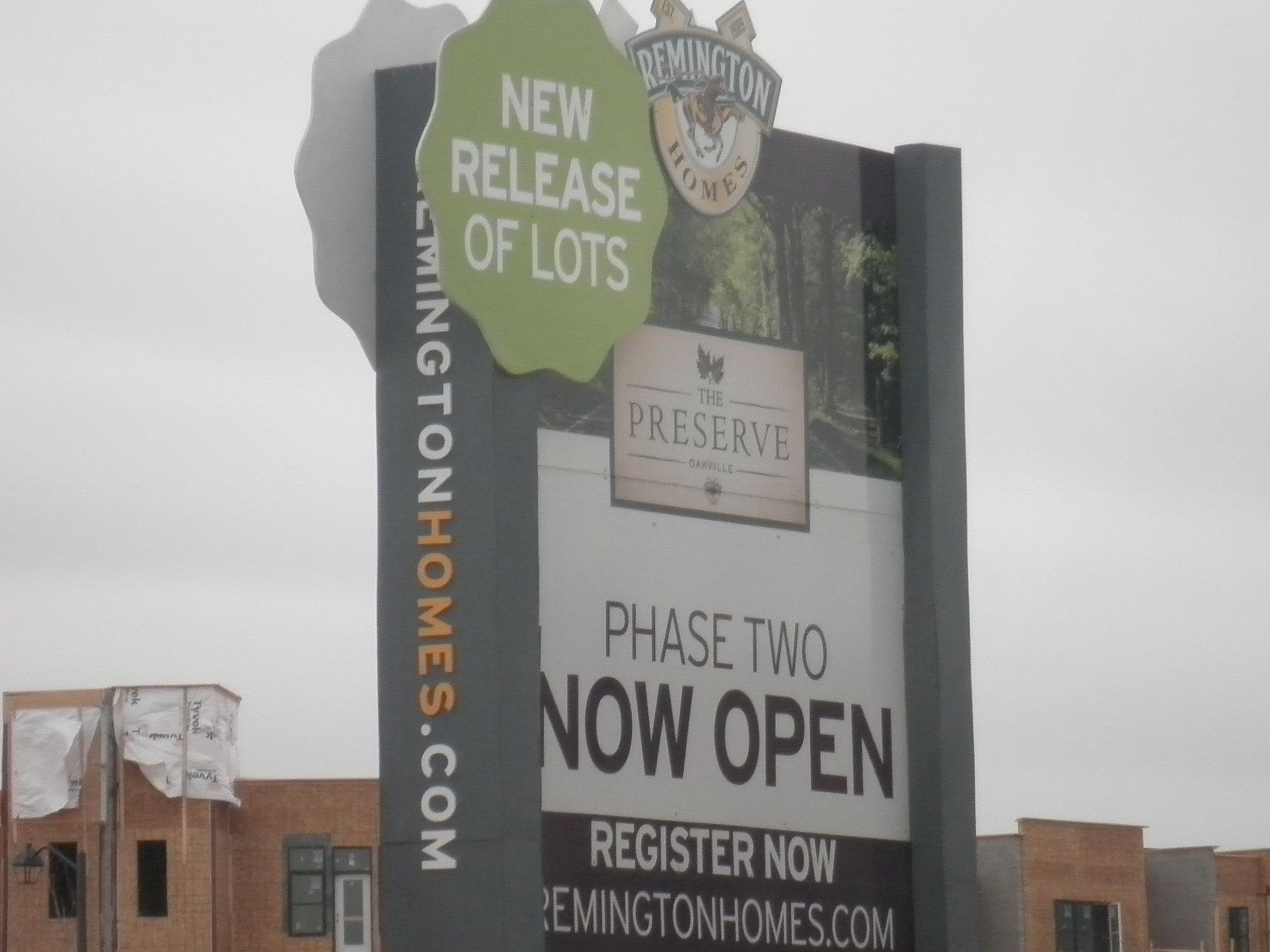 And Another New Home Sales Office, Many more to come! Burton Controlling Growth??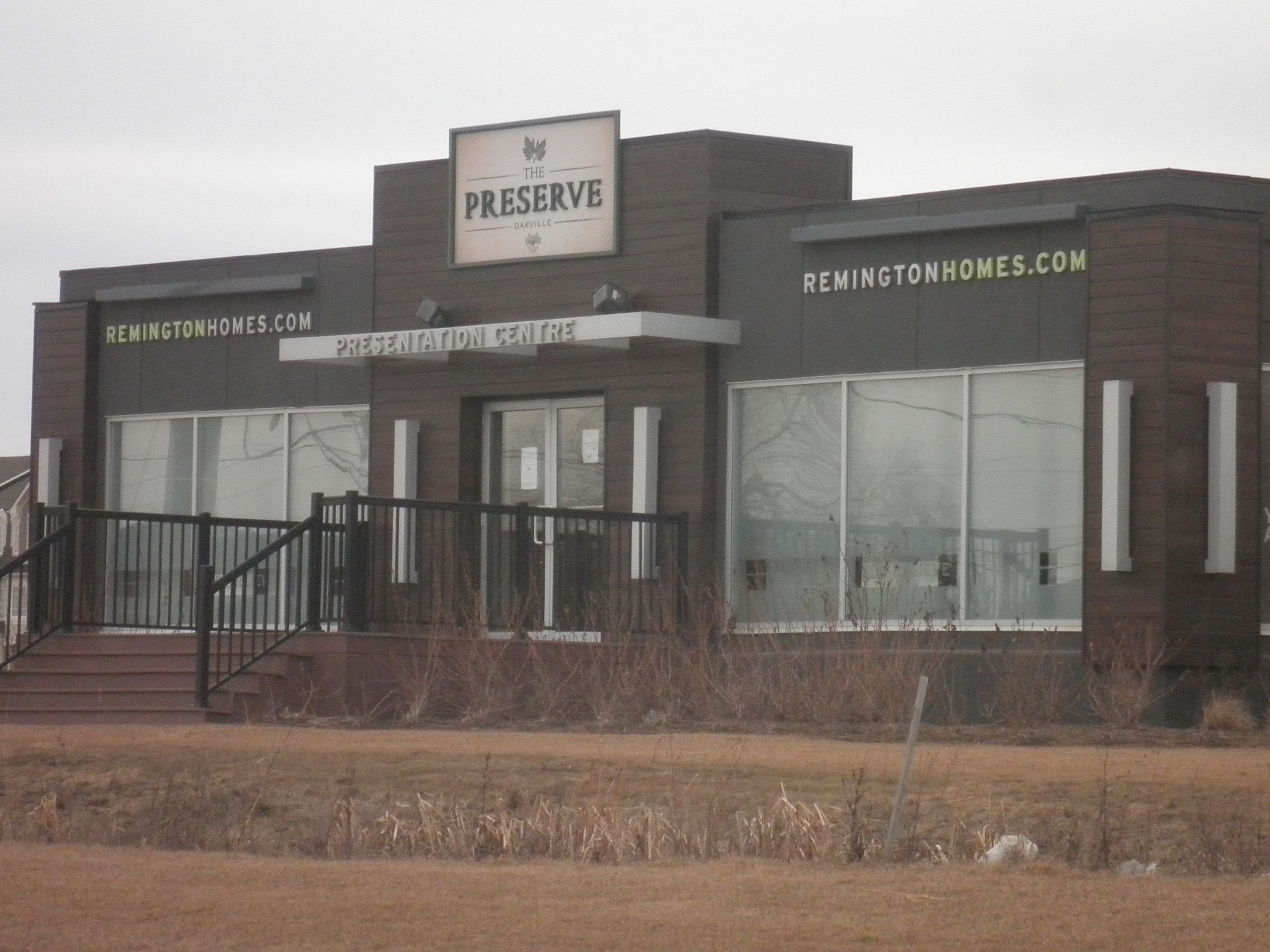 And more and more Units being built like these ones, Condo's everywhere! Getting Taller and Taller? Burton says he is controlling Growth and Developers??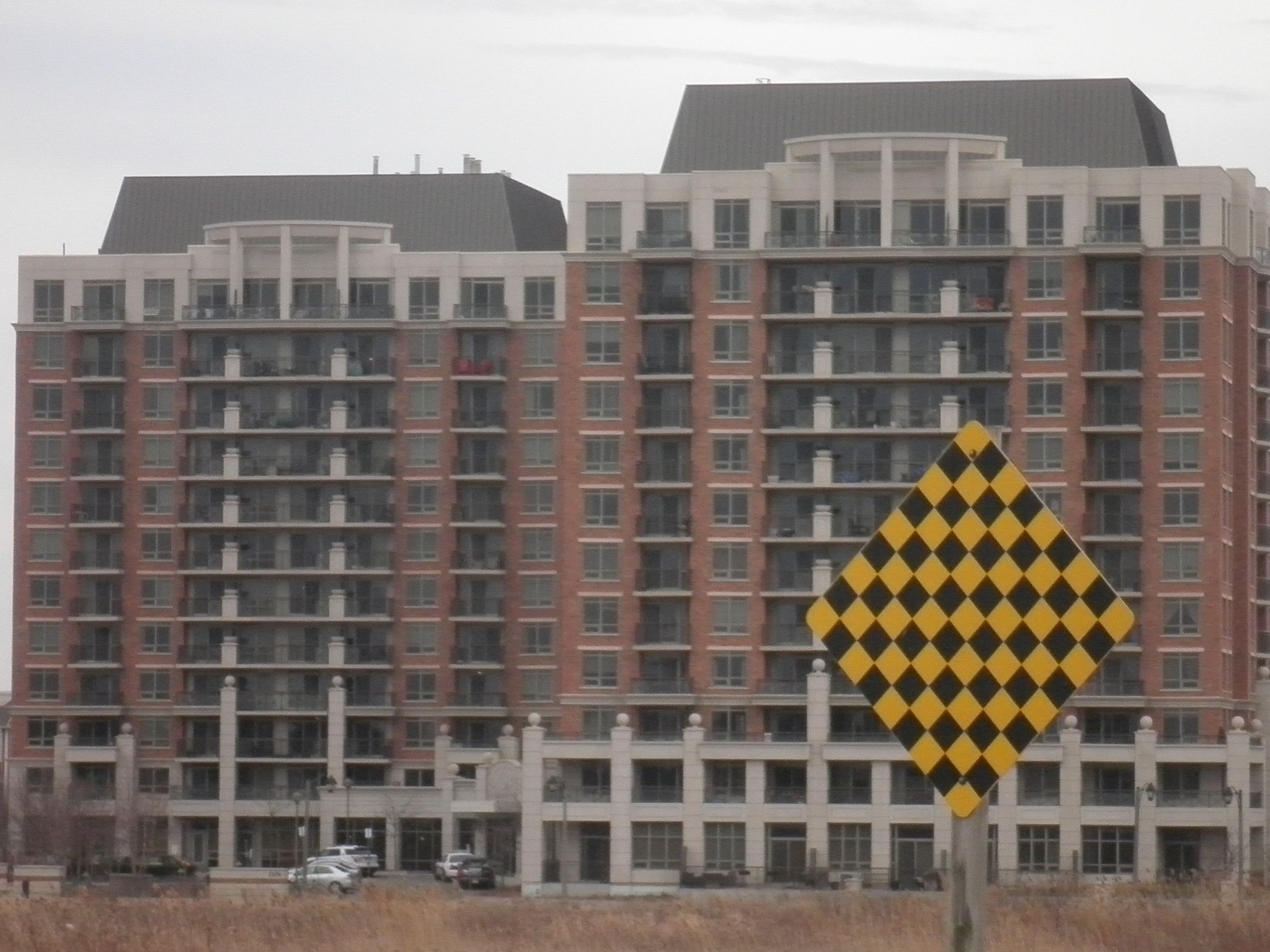 And more Units being built by more Developers! Burton Controlling Growth??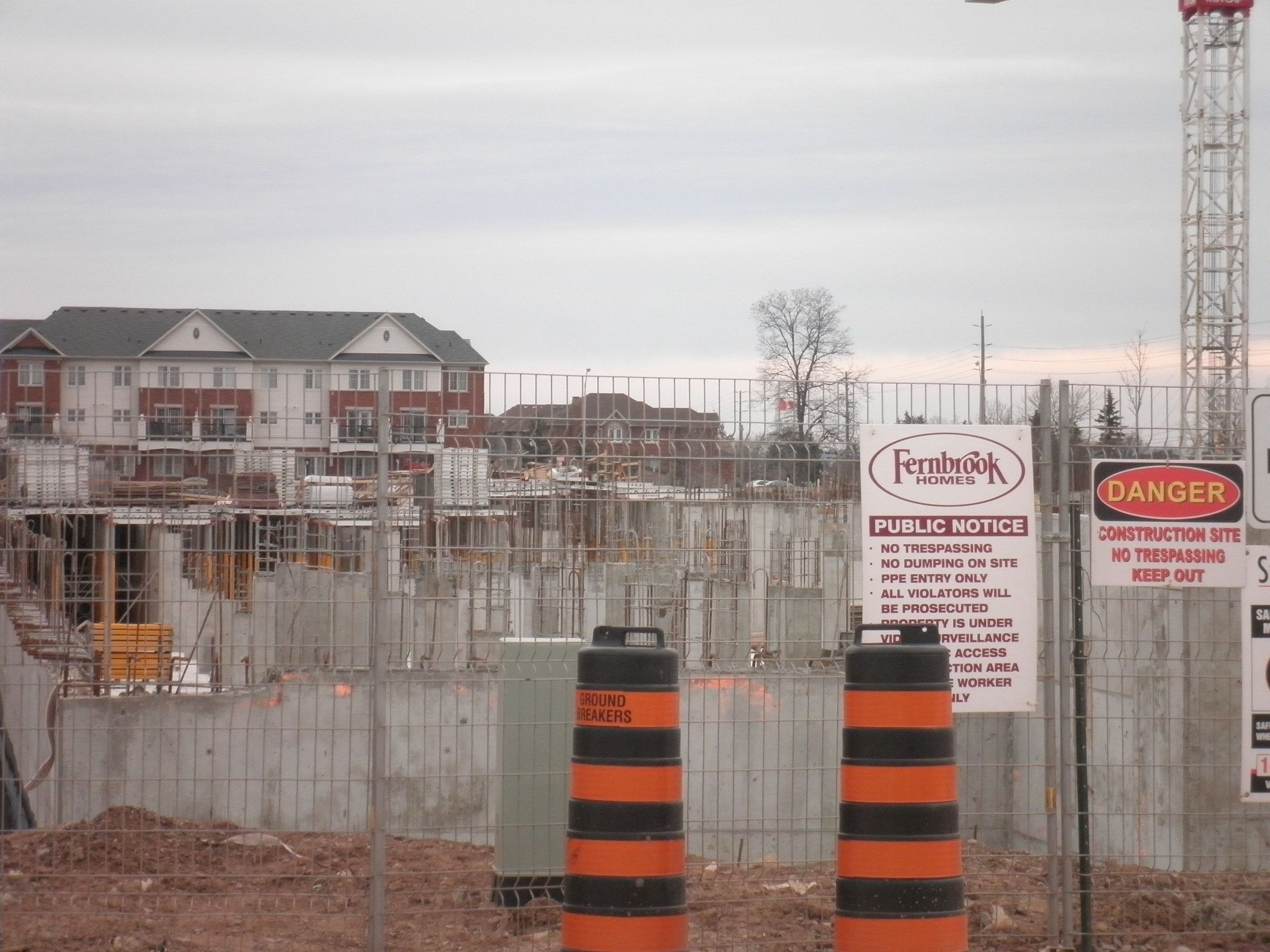 More and more Cranes mean more and more Growth and Development, Burton says he is controlling Growth??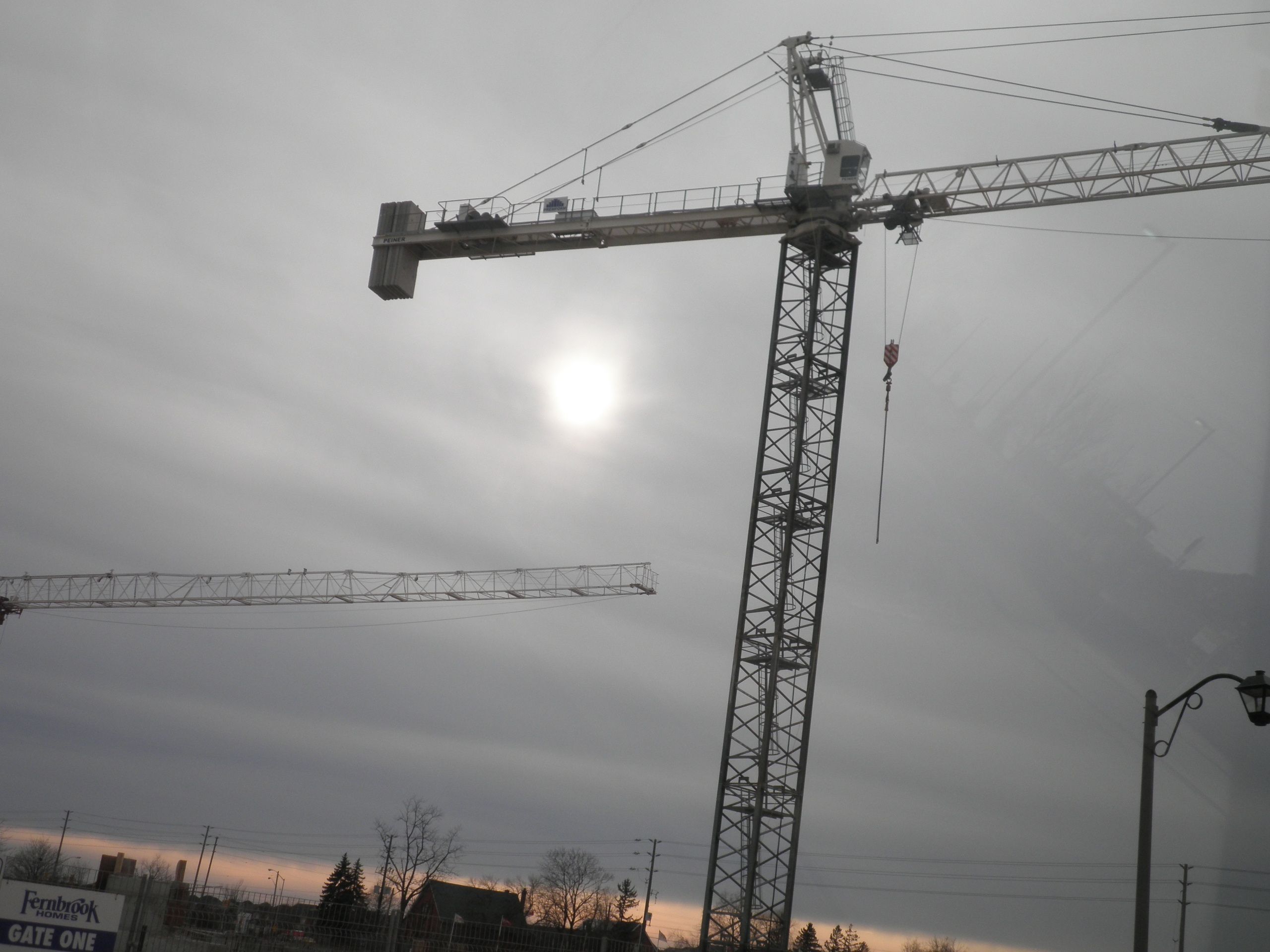 More New Homes just recently built, Very pretty and in demand, but Burton says he is controlling Growth?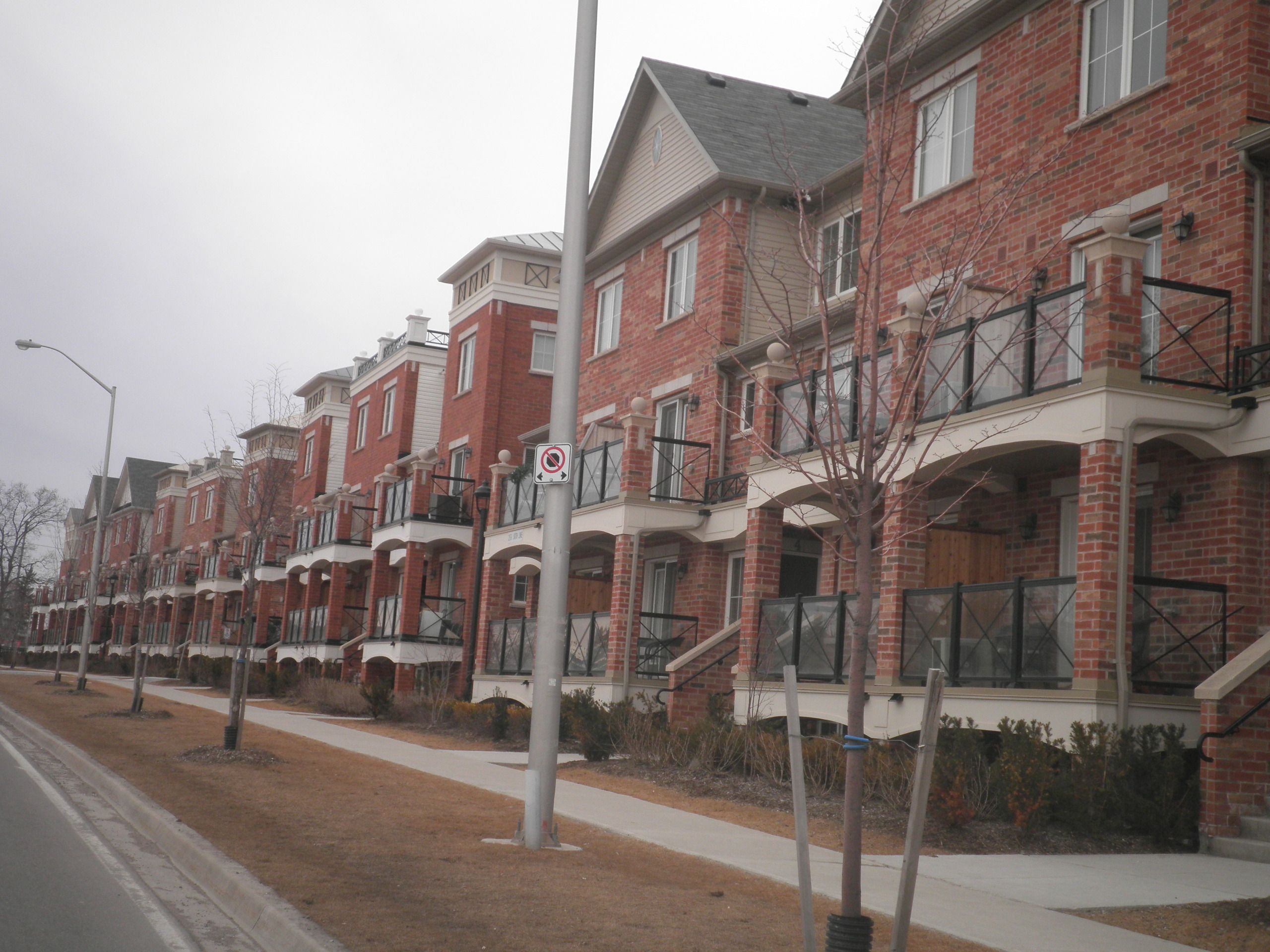 And even More New Home Sales Offices sprouting up around Oakville...Burton Controlling Growth?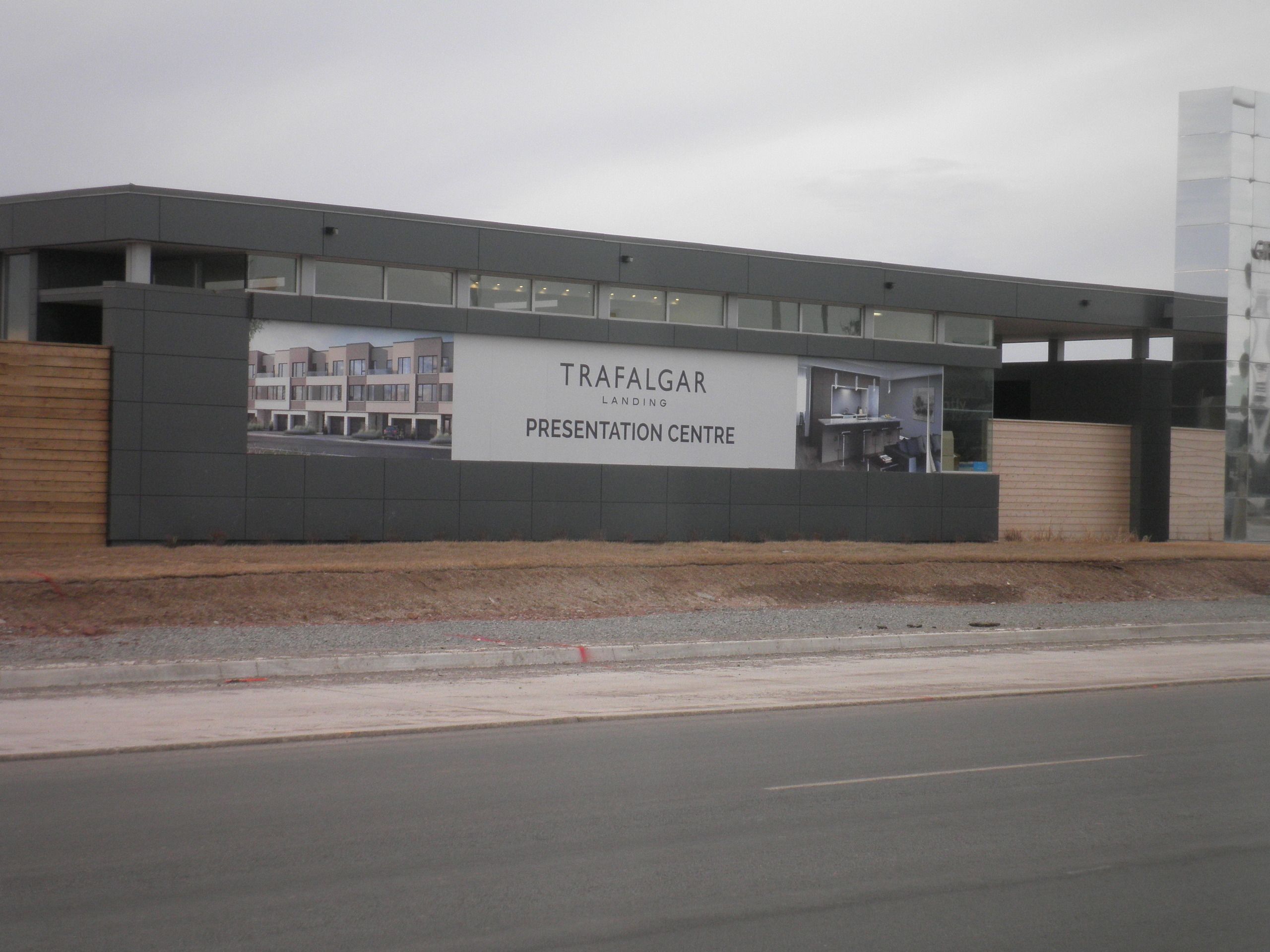 More and more Sales Offices sprouting all over Oakville, demand is high, Burton controlling Growth?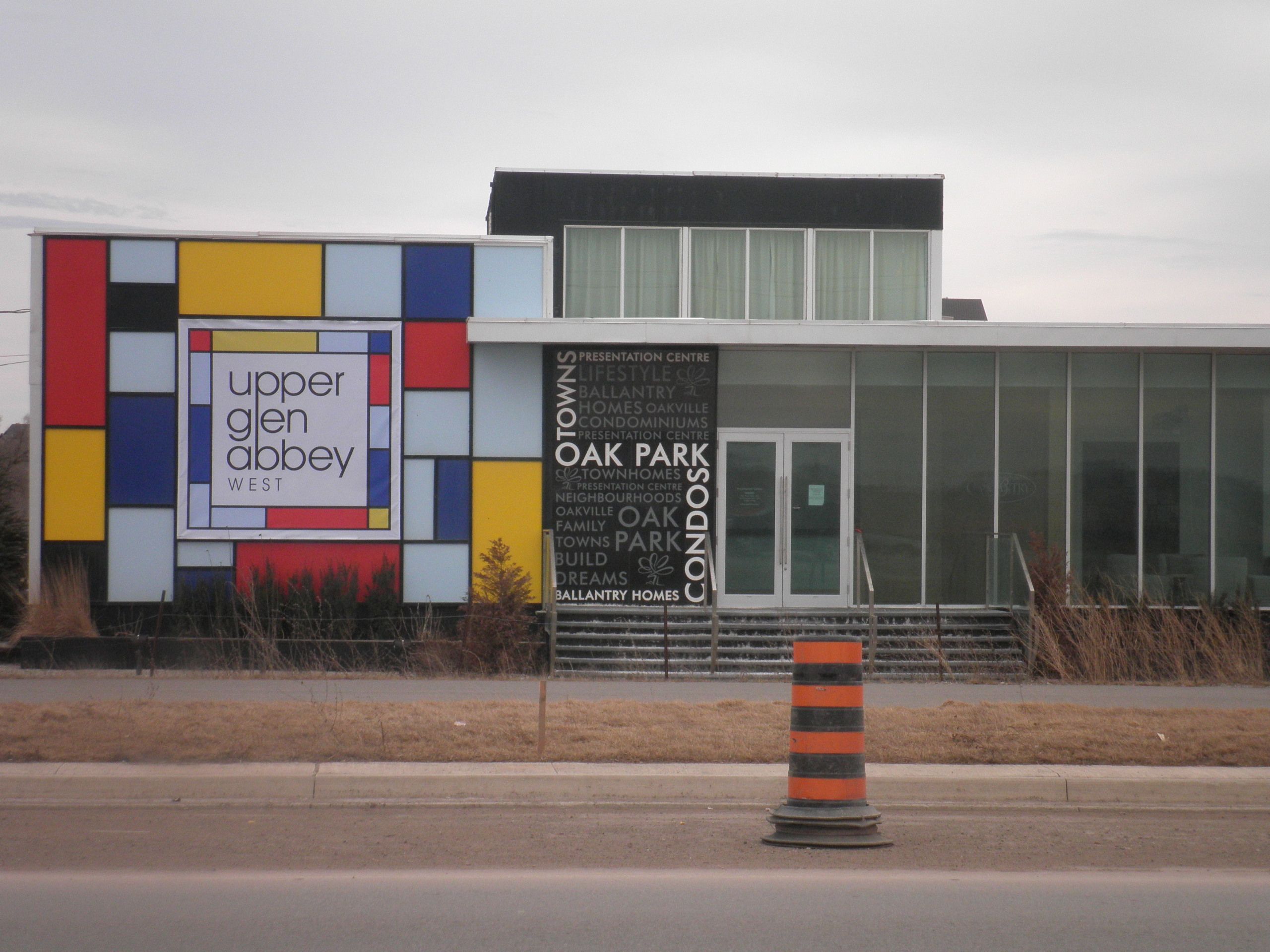 You are going to see many more of these Cranes in and around Oakville like these two in Ward 5! Building is very active! Burton controlling Growth??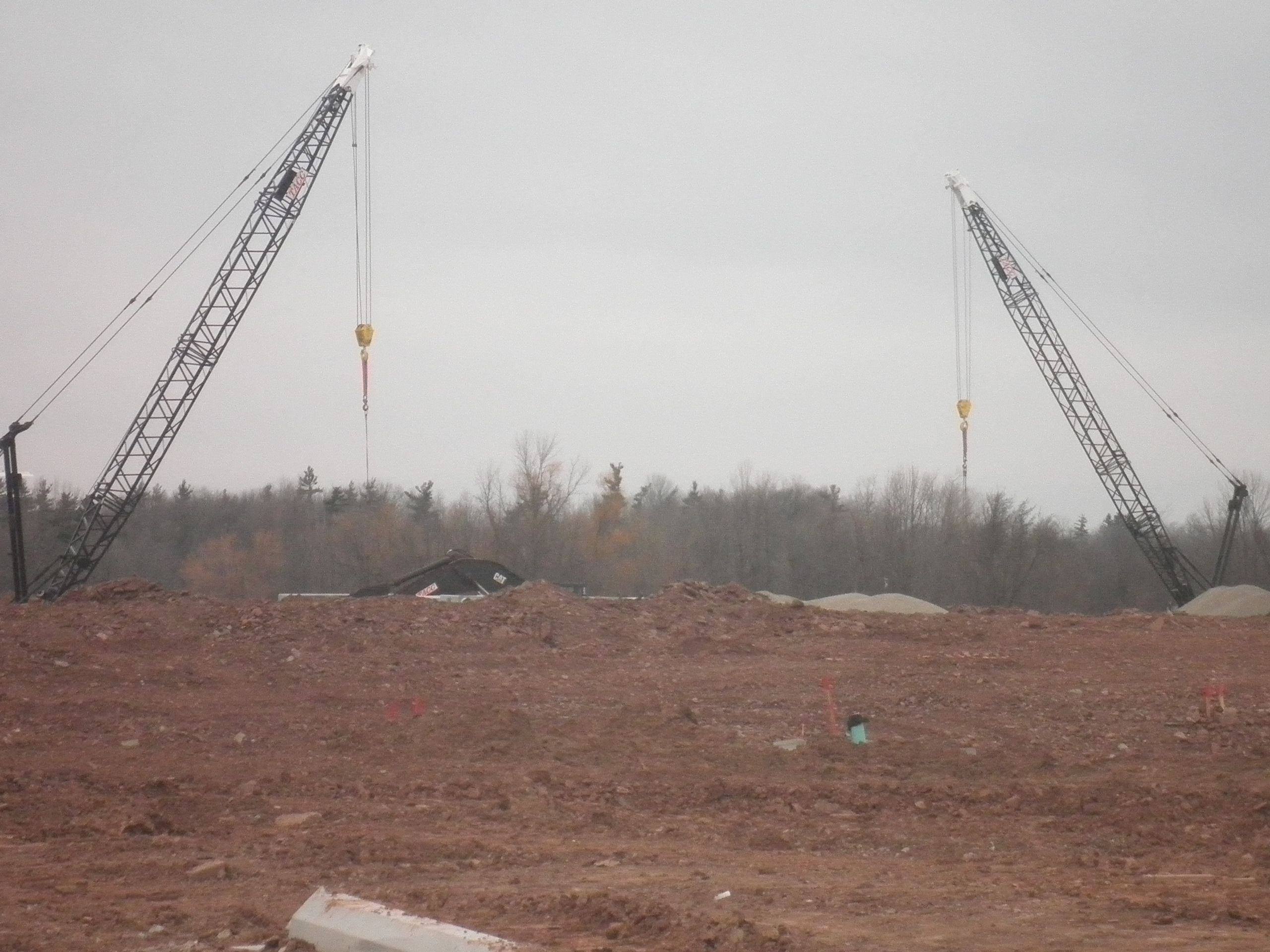 Burton states he wants to keep farmland in Oakville? Not here! All Developed!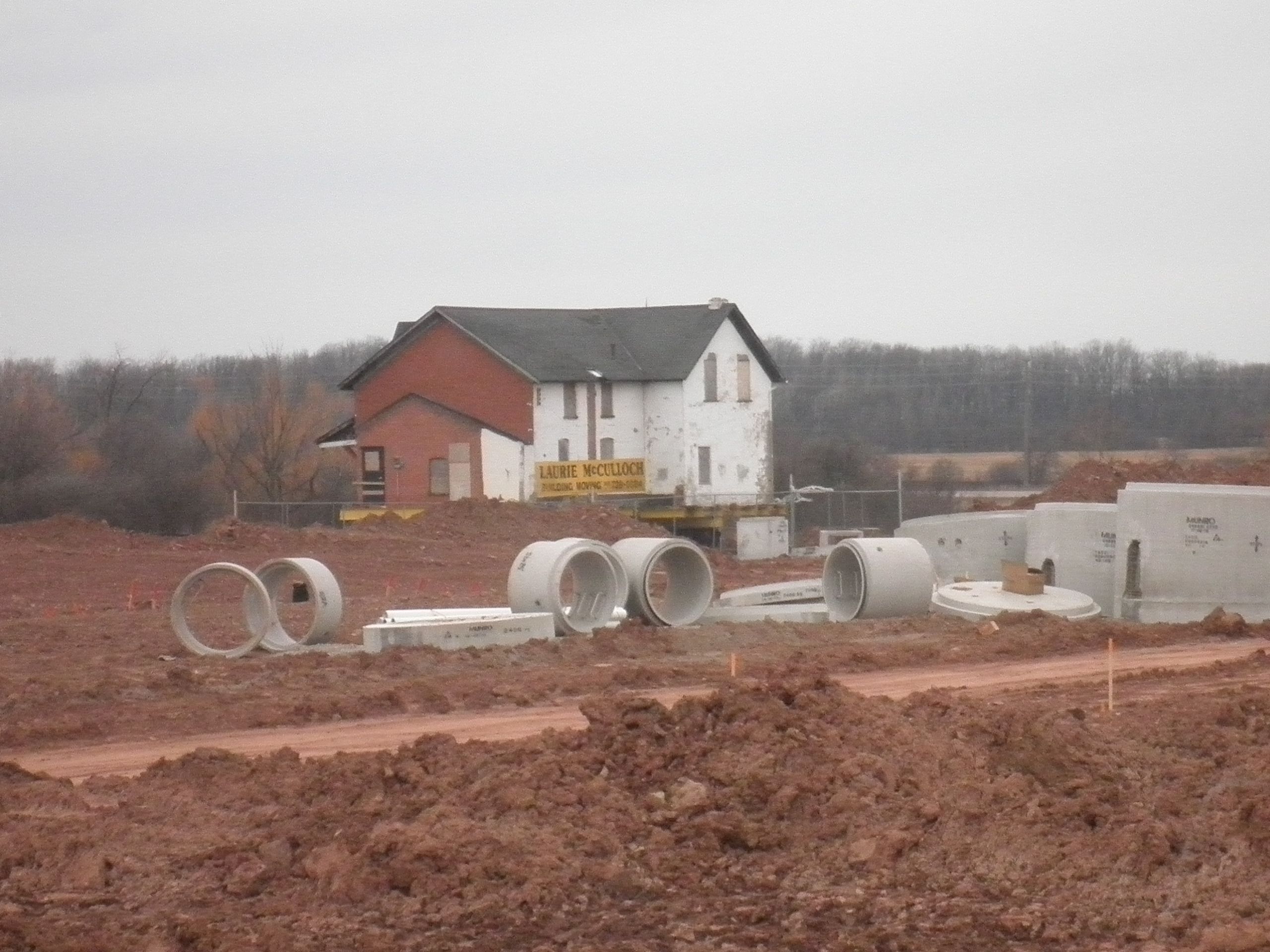 These Development Signs are all over Oakville with more to come! Controlling Growth??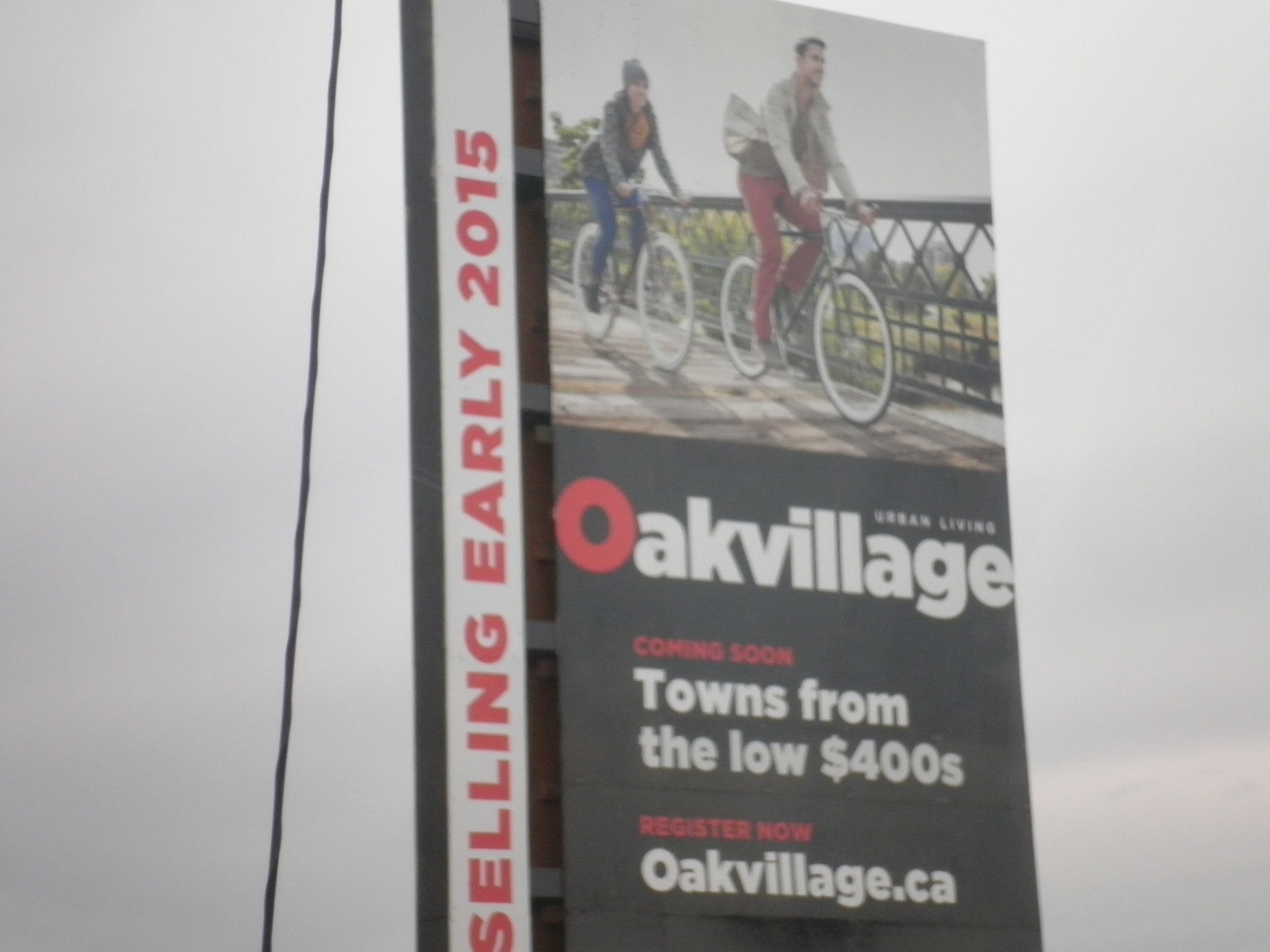 All The Land behind the Black Lined Fence will be Developed! Controlling Growth??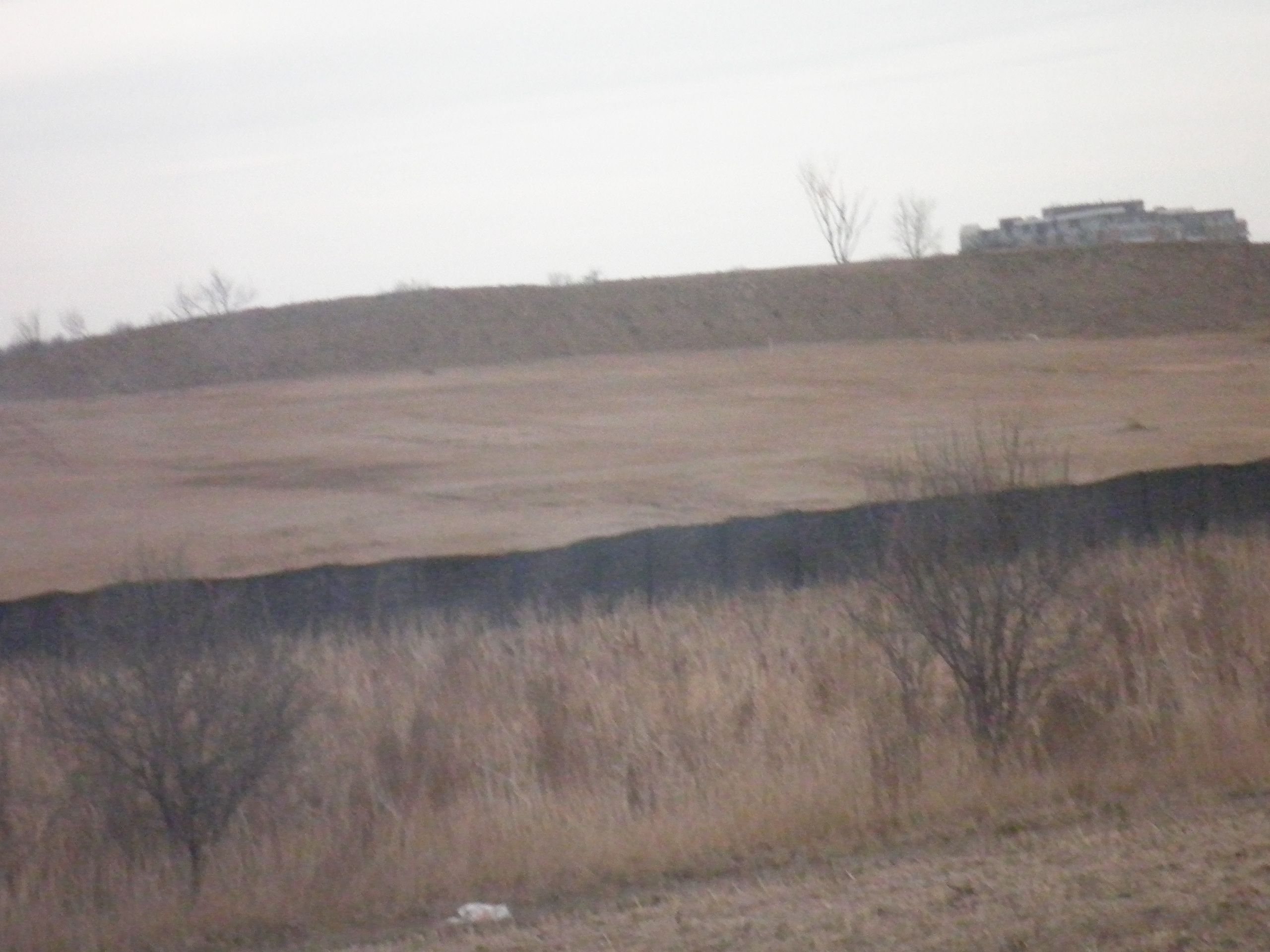 So many Trees Destroyed, Where was Burton to save them?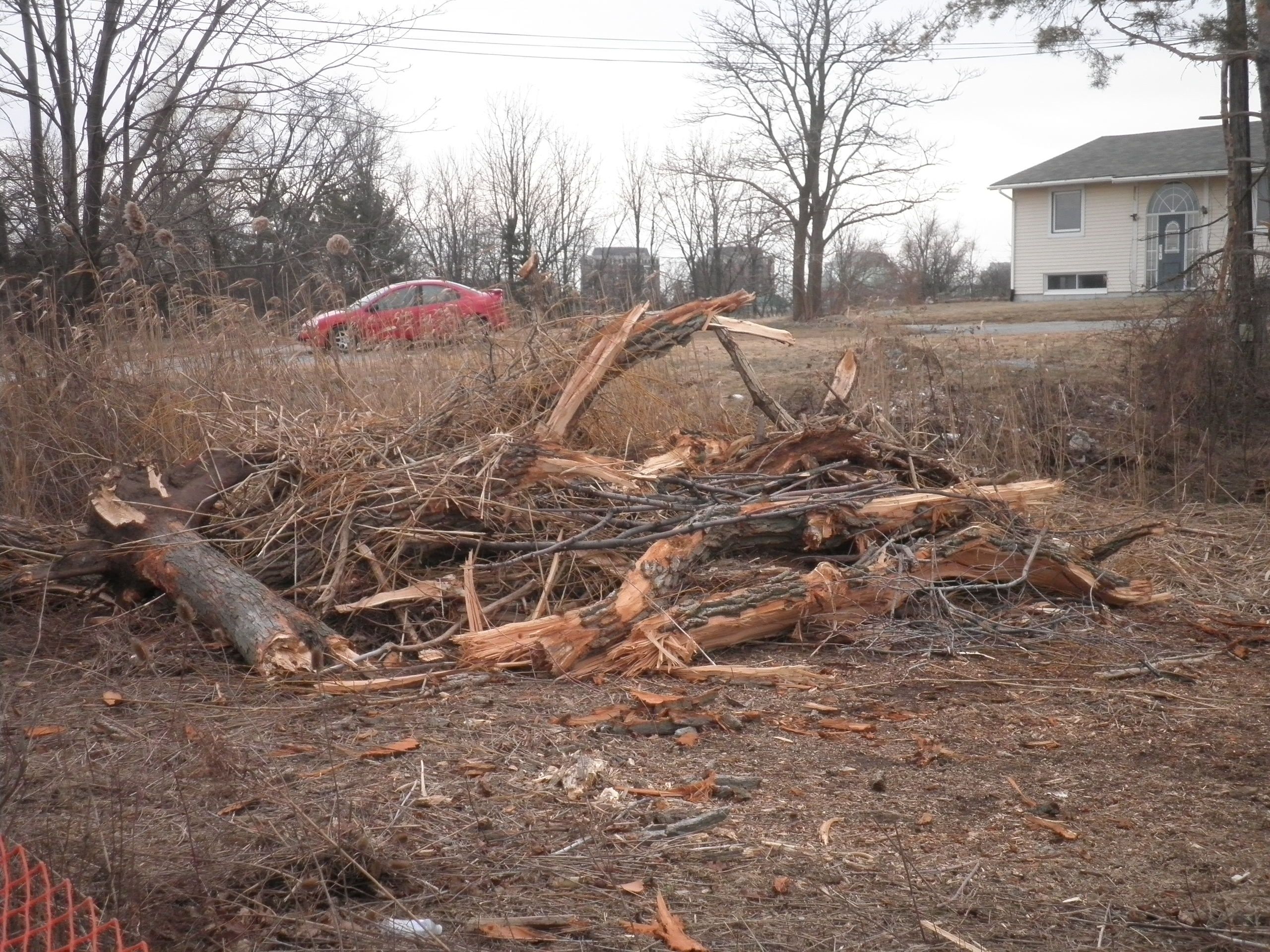 More Trees Destroyed! Burton says he saves trees?? Uhmmm...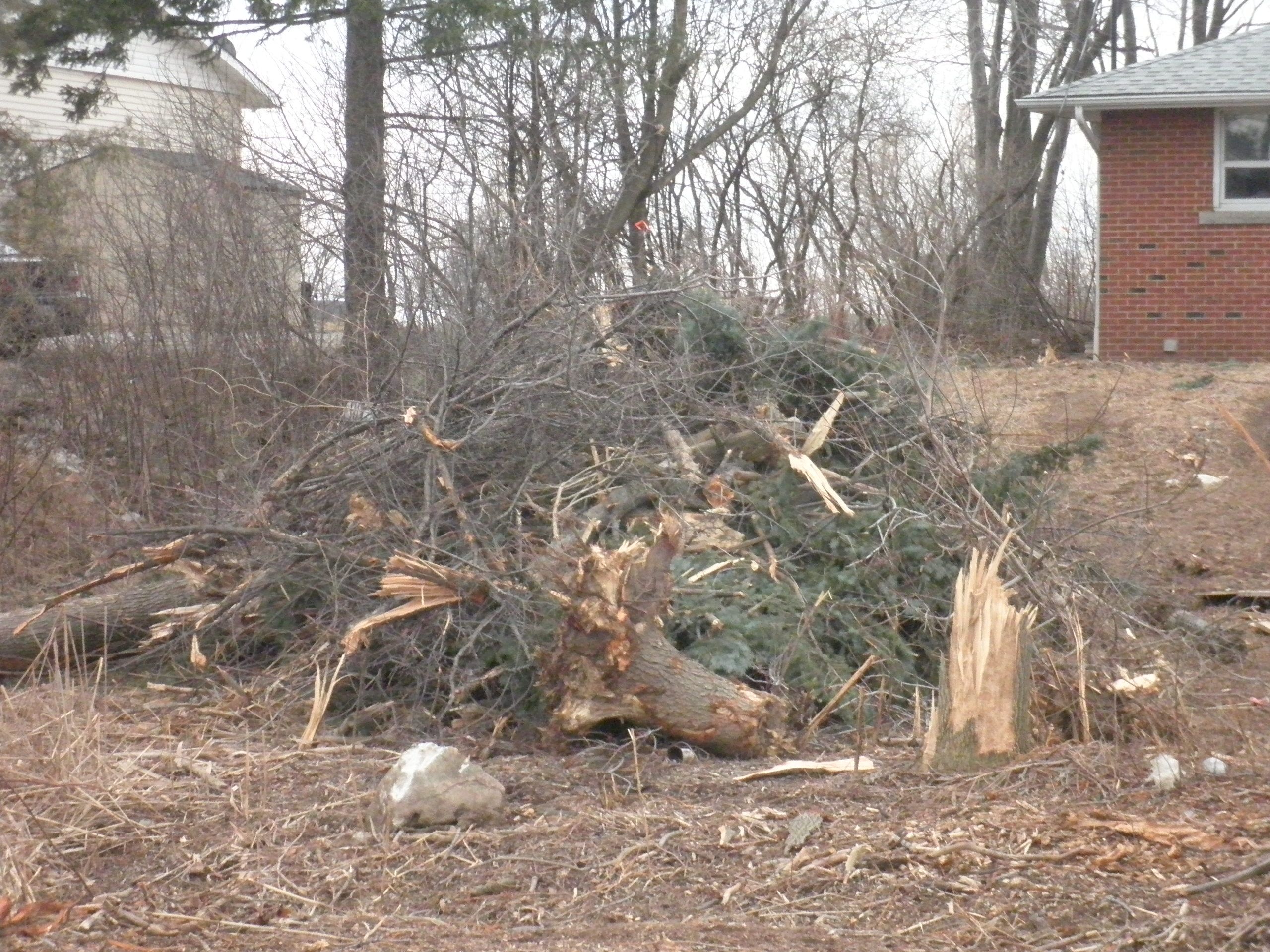 This very old tree was destroyed, Burton says he is saving trees?? Controlling Growth?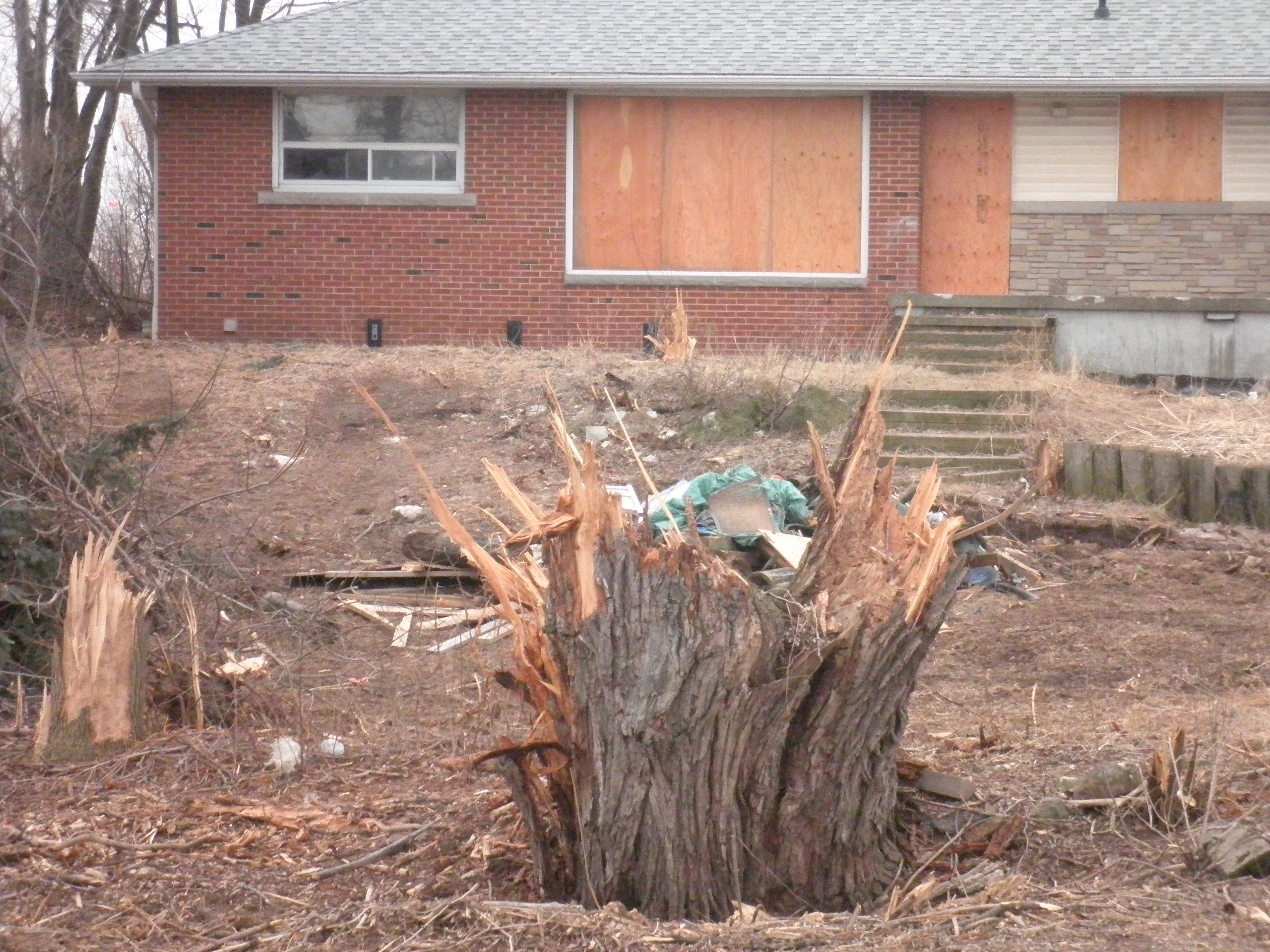 These Excavating machines are all over Oakville...Building! Controlling Growth??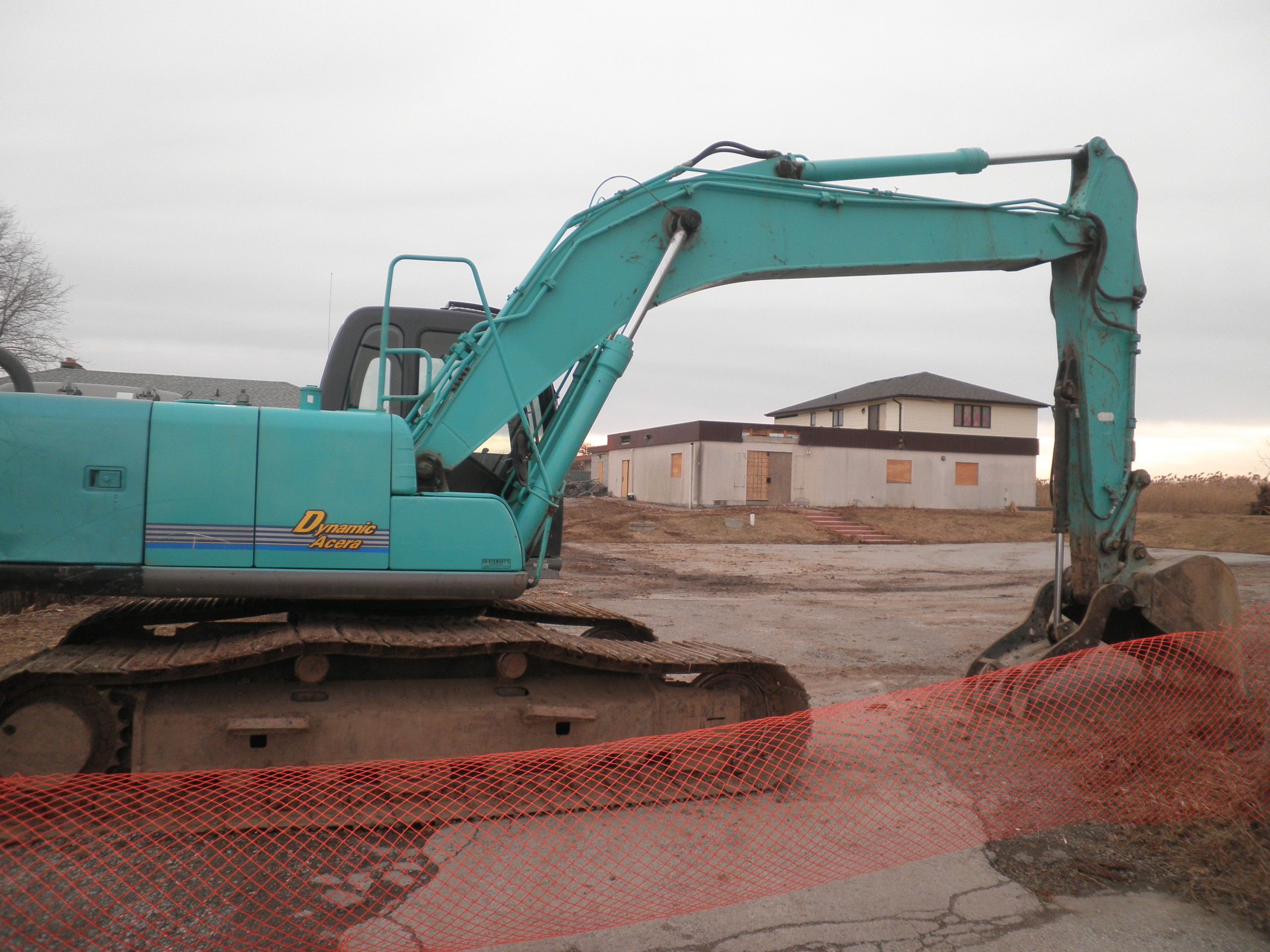 Rob Burton and Alan Elgar say they want to keep Farms and Farmland in Oakville? Not here!!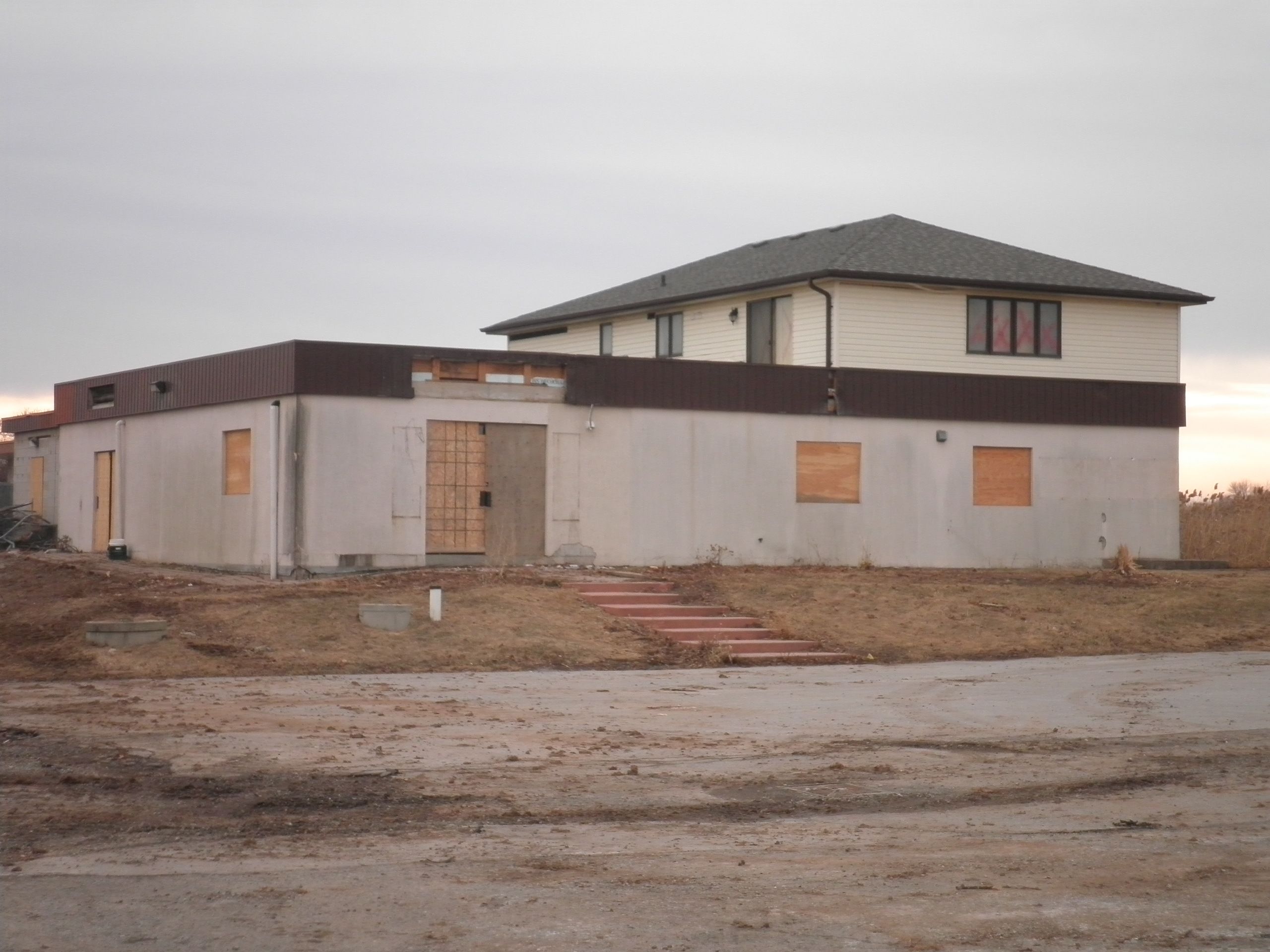 Rob Burton says he is Saving Trees from Development? Not here!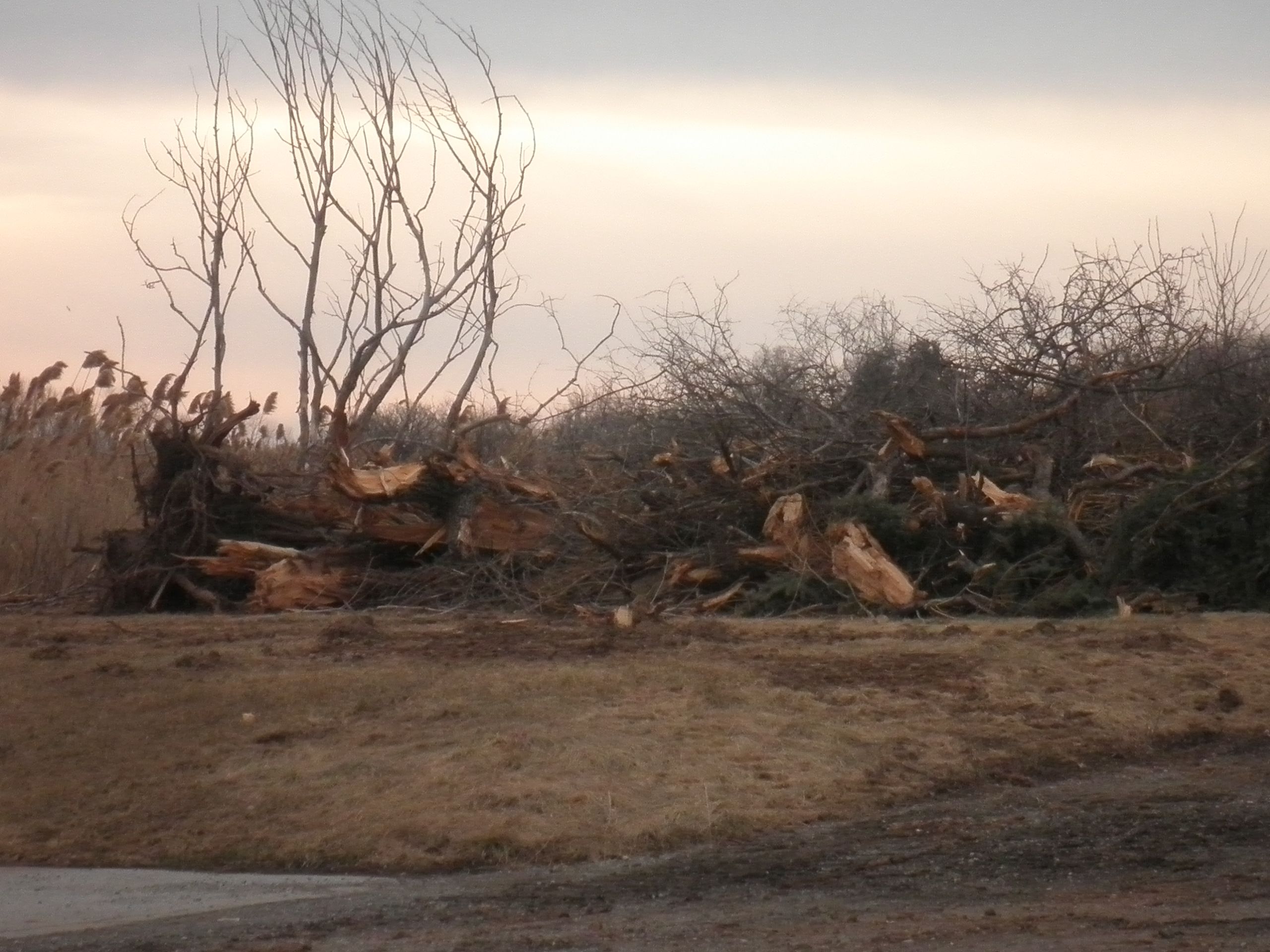 New Home Sales Offices like this one are appearing all over Oakville, Controlling Growth?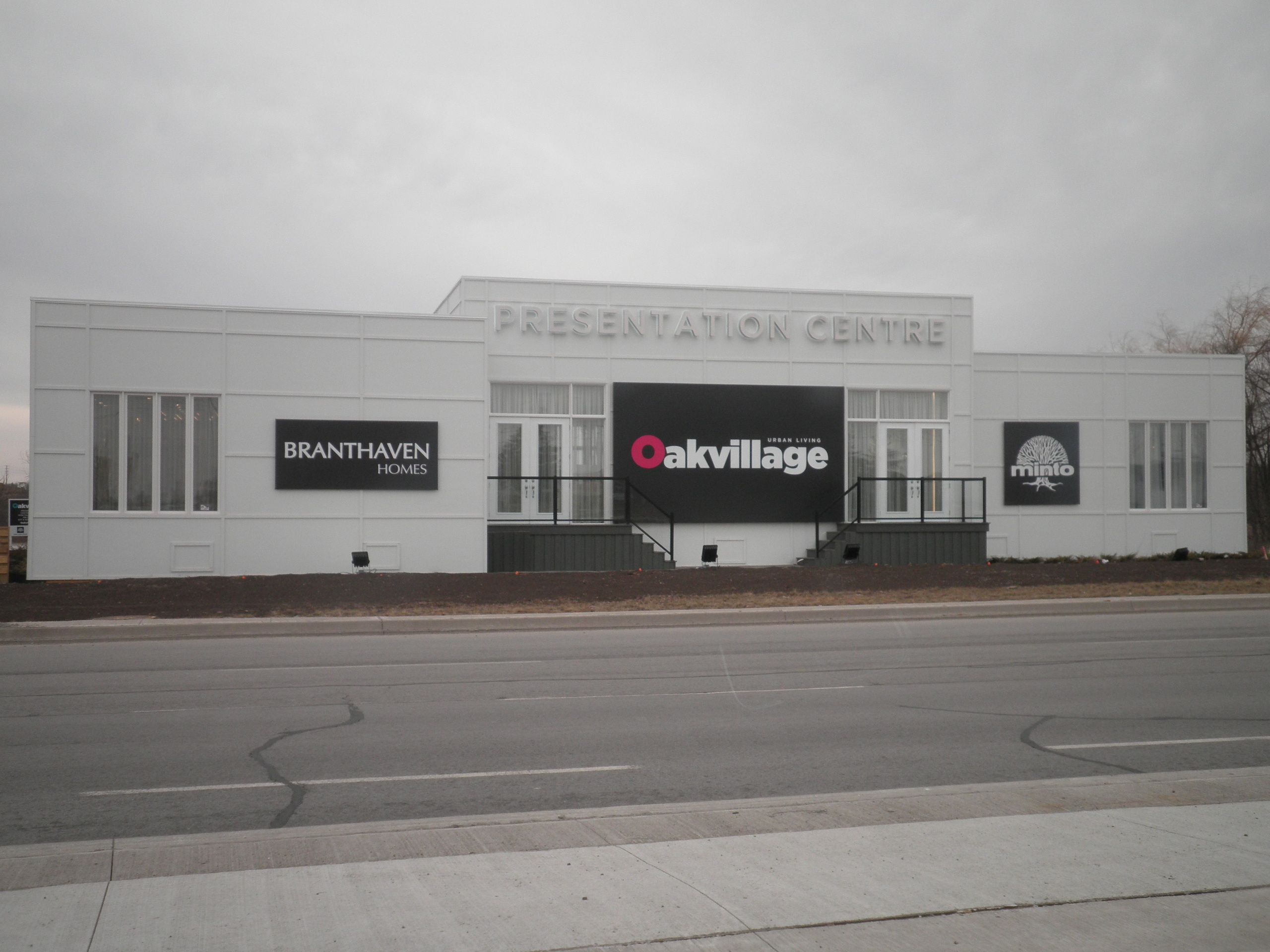 Development Signs like this one are all over Oakville, Controlling Growth?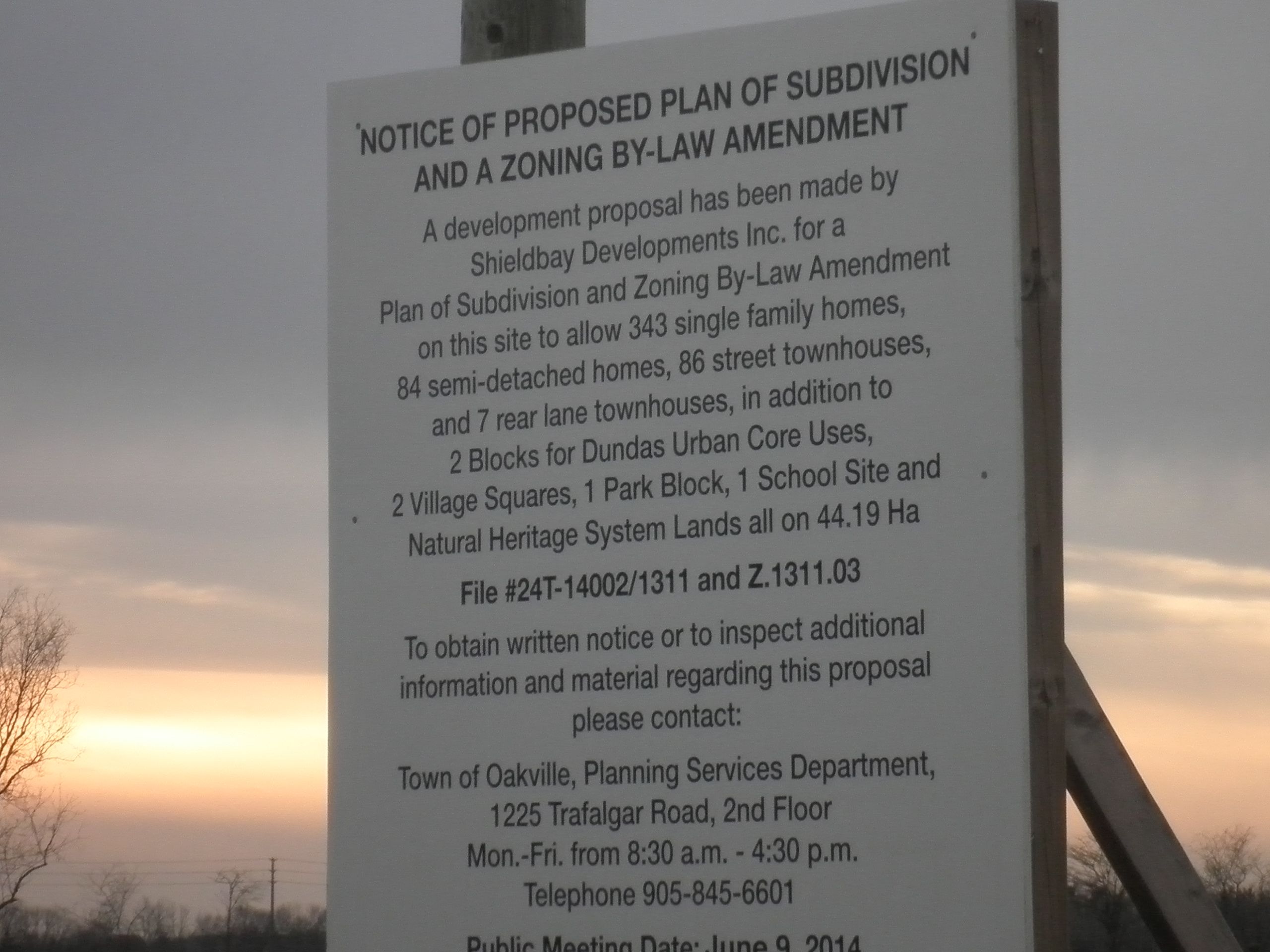 These Condo's are appearing all across North Oakville, Controlling Growth?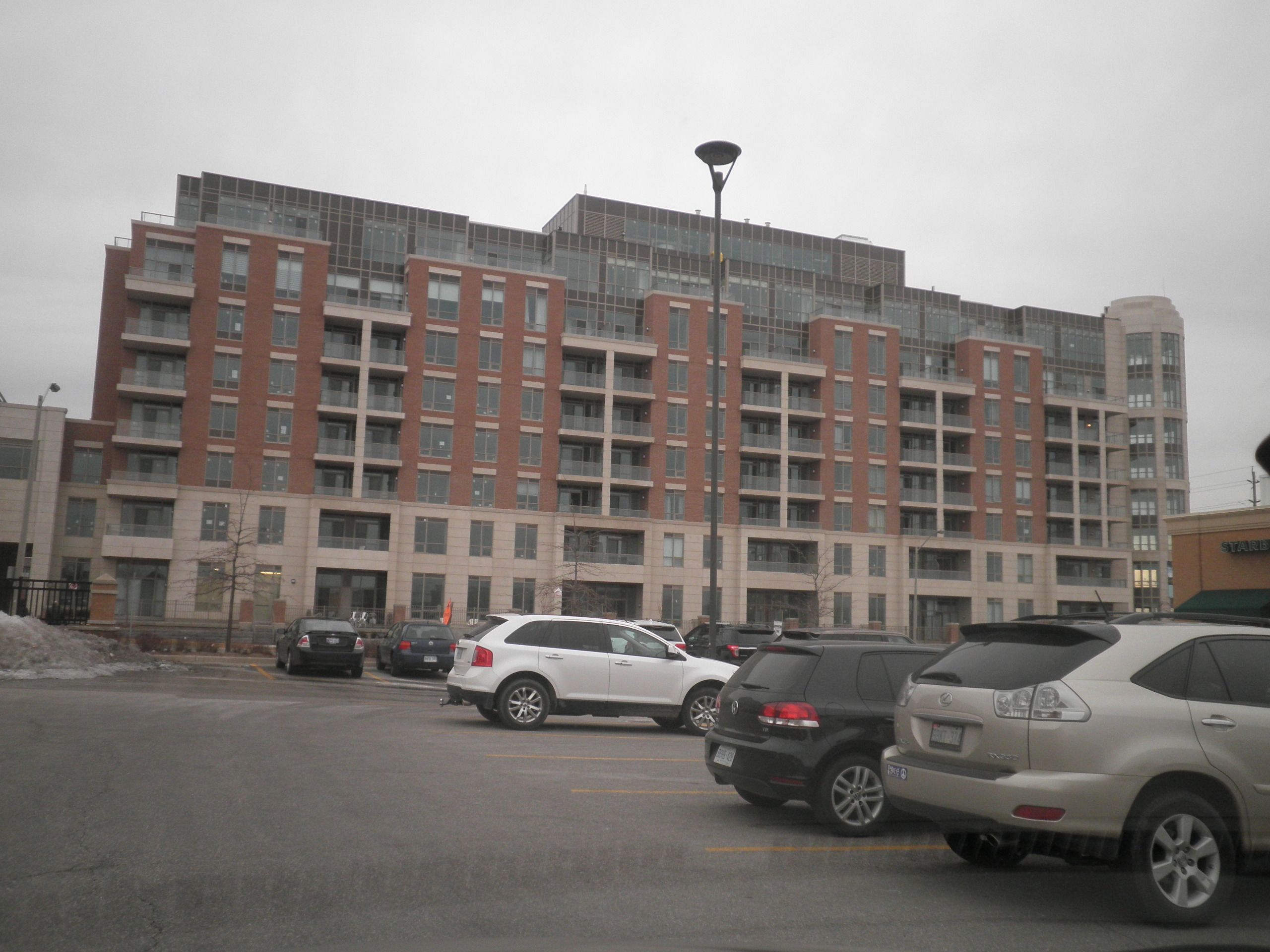 IS ROB BURTON CONTROLLING GROWTH? Look at these pictures and decide...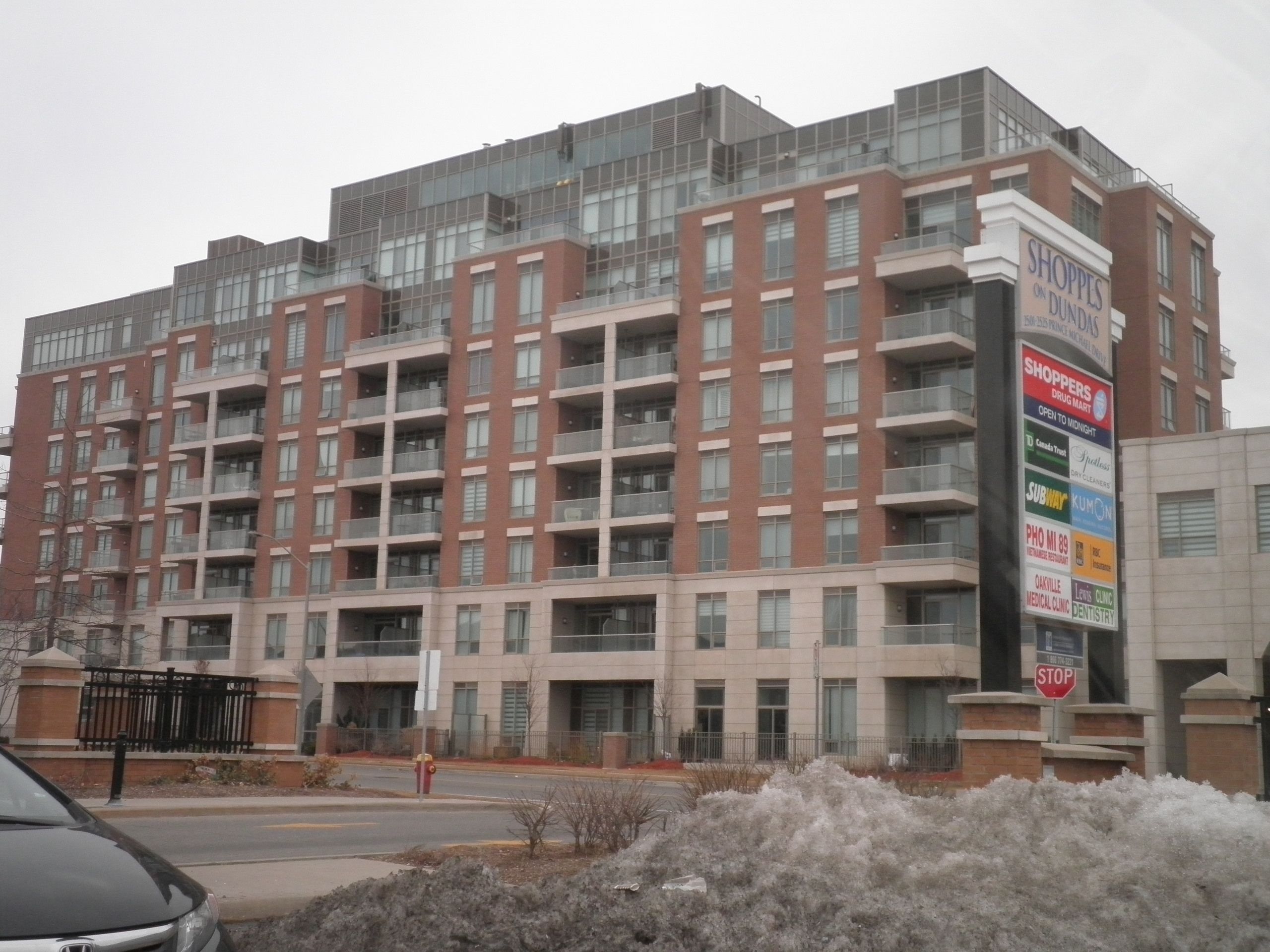 There should NEVER be any Politics concerning Health and Life for any Member of Council including Mayor Rob Burton, and the shocking, sudden, news of Ward 6 Councillor Max Khan's untimely Death. I do not agree with many things Rob Burton says and many things he does as Mayor, but having said that I would NEVER EVER wish him ill health or any member of his Council, doing that is simply hitting below the belt and totally unnecessary and inappropriate. I only had the opportunity to meet Mr. Khan a couple of times and despite the fact that he was not my supporter in anyway I completely felt for his family and friends and his supporters. He was younger than me and he appeared to be healthy and full of energy. It is a great loss and tragic circumstance to lose a member of Council and a fellow Oakvillian. My deepest and heartfelt Condolences to all who knew him. 
Did you know that a phone call went out from a School Board Trustee to Ralph Robinson, (Ward 1 Councillor for 30 years) asking him to bring forth a motion to Mayor Rob Burton and Council to raise the Property Taxes by .01% to pay for the increases in Oakville Transit Fees that she knew were coming in 2015? It amounted to about $25.00 more per year for each Homeowner. This request was completely ignored and all Oakville Transit fees went up significantly. This Trustee was disgusted because the most vulnerable citizens of Oakville who make use of the buses were being hit hard with higher transport costs. These higher costs were being felt by the lower and Middle income people the most and they are the citizens who could use a break for a change! Mayor Rob Burton and HIS Council really do not care about Lower and Middle Income citizens in Oakville. Rob Burton has even told a reporter that there are no poor people in Oakville! (I have the written article to prove it.) It's bad enough that every year Oakville Transit loses $18 Million to keep those diesel polluting buses running all over this great Town, but to hit the Lower and Middle Income residents with increased fees is just another slap in their faces. 
Interesting phone call received yesterday from a now Former Catholic School Board Trustee, she mentioned that Mayor Rob Burton was not pleased with the way St. Thomas Aquinas Catholic Secondary School was being designed and ultimately built and he PERSONALLY got involved in doing everything in his "power" to delay and delay and delay the issuance of a Municipal Building Permit until the Catholic School Board and it's Chair saw the light and built the school to HIS APPROVAL! Because of Rob Burton's assault on the democratic process, The Board had to take the Town to The OMB, (Ontario Municipal Board) and they WON! To the much delight of students, parents and the teachers the school was completed in 2011 without the manipulation of Mayor Rob Burton. Additionally, Kings Christian Collegiate Catholic (Private) High School put together a huge effort to build a new playing field on their property and AGAIN Mayor Rob Burton intervened and told them, "no can do" as they wanted to install lights on their own PRIVATE PROPERTY so their sports teams can continue to win championships on their own field while being able to see what they are doing on-field. Again, this School had to take Burton to The OMB and again THEY WON! They reminded The Mayor that when The Town of Oakville builds a new playing field on Town owned property they install lights however and whenever they deem fit! Is The Mayor of Oakville a Sociopath? Or simply an extreme Micro-Manager? Why does he seem to have to get personally involved in everyone's business? Why does he have to manipulate and control everything in Oakville to his satisfaction? There was even a current Councillor who mentioned to one of my friends during the 2014 Election Campaign that he despised Rob Burton because he says and does so many things that he disagrees with including the Self-Promotion and Self-Endorsement of himself and all Council Members. This Councillor was not pleased that during the September 22nd, 2014 Council Meeting Rob Burton told everyone to just vote everyone back in and not to worry about the massive spending that is going on, that everything is just fine! I am receiving phone calls and e-mails month after month from Oakville Citizens who are upset, concerned and shocked at what Rob Burton has done in the past and what he will do in the near future. They also do not understand how he won another Election with so much (Private) dissent in his ranks and with the Majority of Oakville Citizens. Many tell me that his core support comes from The Unions and they keep propping him up. Why? Well, Non-Collective Bargaining is what I am being told. The Key word being NON. Since 67% of Oakville Residents did NOT vote in the 2014 Election then is it safe to say that the 33% who did vote, minus the people who did not vote for Burton were all Union backed in some way? This is disturbing to say the least. While I have absolutely nothing against Unions, they are an essential part of our Democracy, and they are suppose to keep Employers from abusing their workers, it is very concerning to be told by Oakville Taxpayers that they control the Mayor's Office from the Inside. This needs immediate investigation.
I asked Council to do the "Right-Thing" This was their response...(They did what was right for them, to maintain their power!)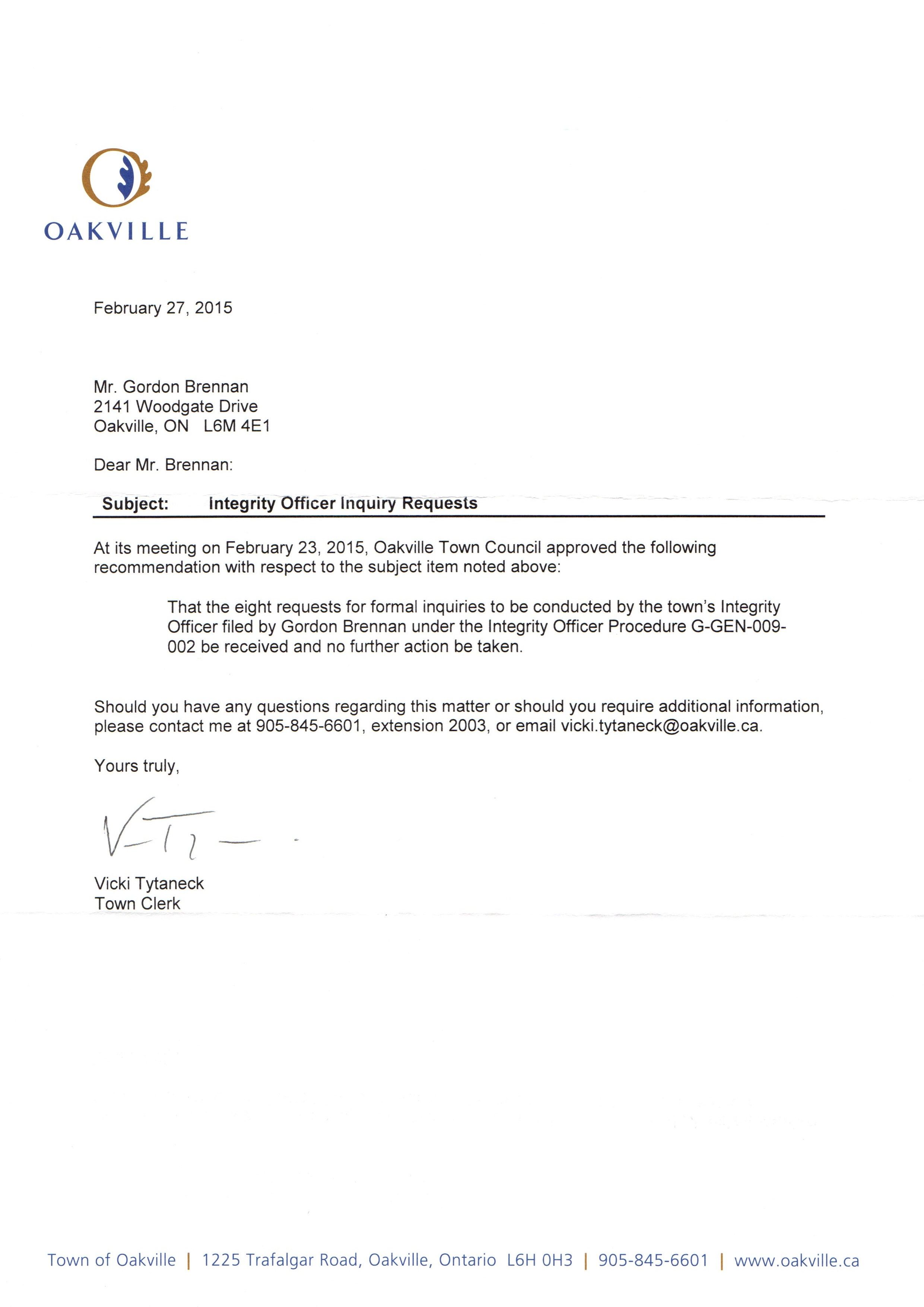 In 2011, Councillor Jeff Knoll stated, and I quote, "
Ward 5 Town and Regional Councillor Jeff Knoll said referring this matter to the Integrity Officer is appropriate.
"I have a real problem discussing this at council. These allegations are serious and whether they are vexatious or not that is not for us to determine," he said.
"The Province of Ontario has put a process in place a process to adjudicate these issues so that we don't create a 'kangaroo count' to try two of our colleagues on very serious allegations."
Knoll said if the Integrity Officer's report indicated the allegations are groundless the issue would be over, but if nothing is done the situation would be far worse.
"If we don't refer this off to the Integrity Commissioner, as requested, this will forever be an open issue," he said. " I don't think it is in anyone's best interest to have this continue and I also don't think it is in anyone's best interest that we as a council try to wrestle with the issues that are represented in this report."
 WHY does Councillor Knoll NOT Believe what he stated in 2011, that The Integrity Commissioner should be the ONLY person to decide what is Vexatious or not? In 2015, HE stated that my 8 Affidavits were vexatious, trivial and Political, and except for two Councillors he and all the other Councillors voted to shelve and squash all my complaints with no reading by The Integrity Commissioner at all. In essence Council decided to become The Integrity Commissioner. REMEMBER there is NO PROVISION in The PROVINCIAL MUNICIPAL ACT (Provincial Laws) to allow Council to be or act as The Integrity Commissioner INCLUDING the Pre-Screening of any complaints made by any Oakville Citizens. Council decided to put an internal RULE to allow them to decide what if any complaints are worthy of being sent to The Integrity Commissioner. NOT a LAW, a Rule that allows them to forgo any Conflict of Interest in their decisions to allow the Integrity Commissioner to DO HIS JOB! 
As expected, Town Council voted to NOT allow any of my 8 Integrity Commissioner Complaints to be read and investigated by The Integrity Commissioner. Only Councillors Pam Damoff and Sean O'Mera voted to send my complaints to The Commissioner. Councillor Knoll stated my Complaints were vexatious and trivial. He also incorrectly stated that I said in my speech to everyone in Council Chambers that HE squashed the previous complaint on December 22, 2014, I clearly stated that Council squashed it. My complete speech is here for all to read...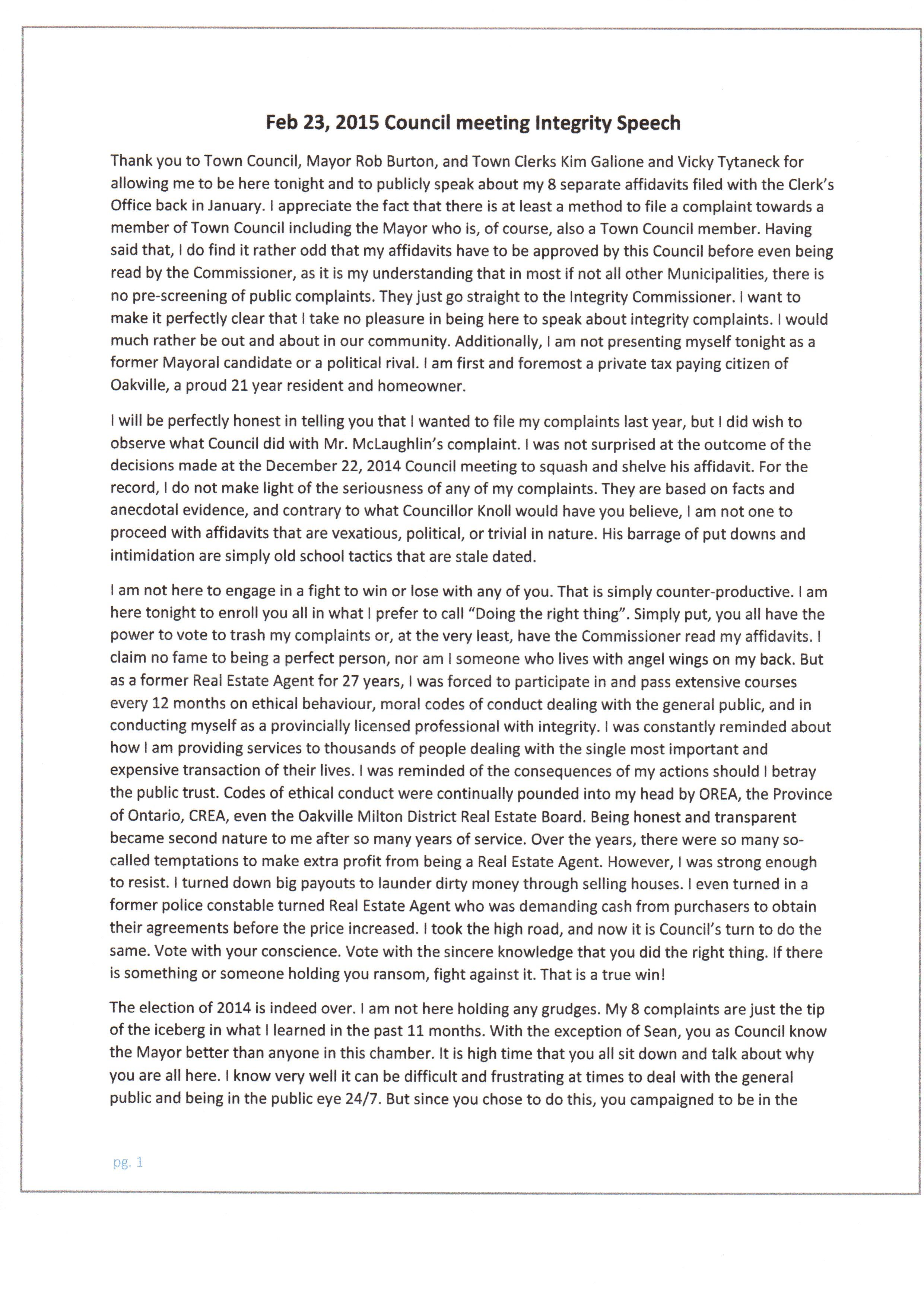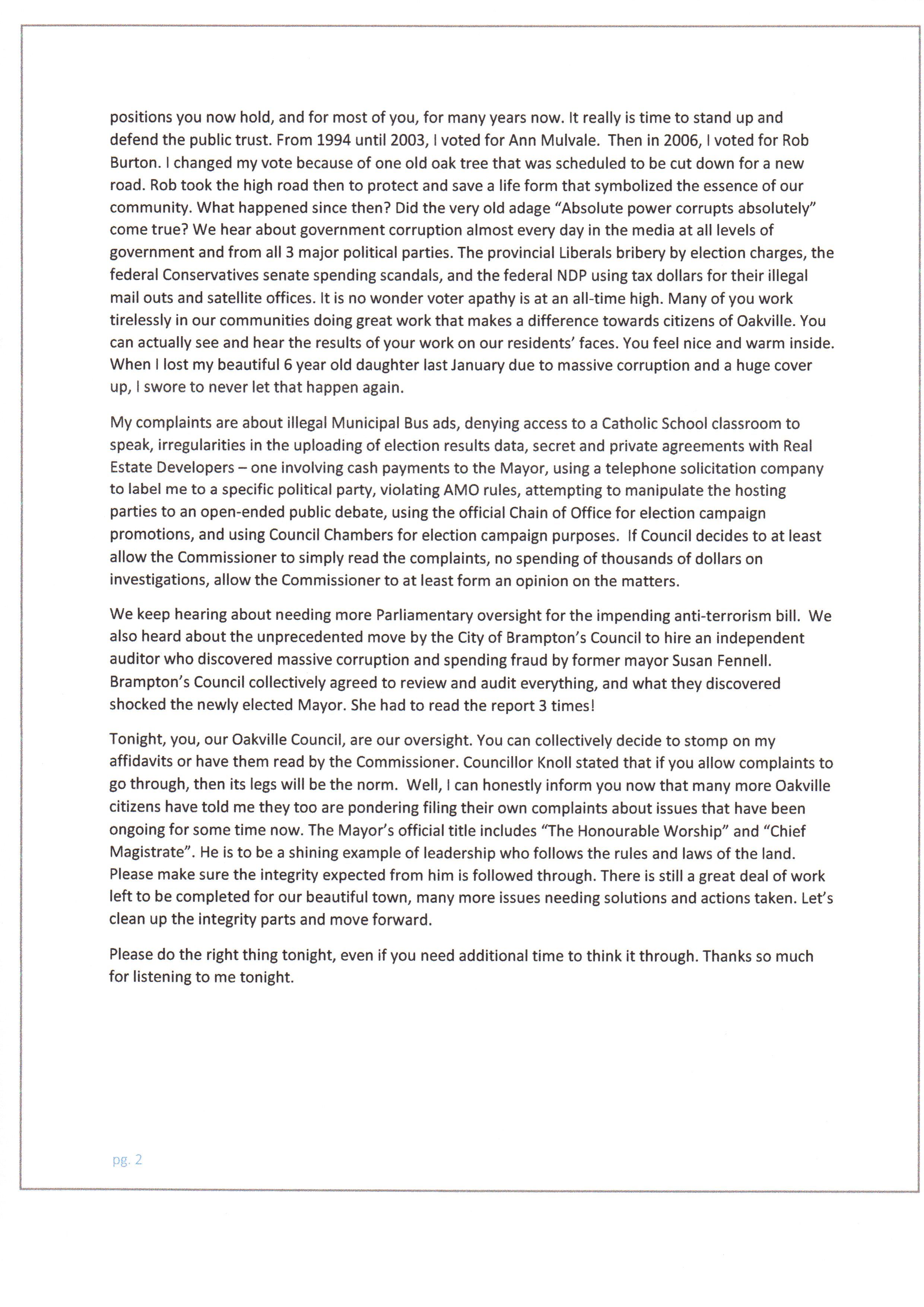 PUBLIC NOTICE! There will be a Town Council Meeting this coming Monday February 23rd, 2015 at 7 p.m, which among other things will include a vote on my 8 separate Integrity Commissioner Complaints. Council members will vote to either squash all my complaints and they will go nowhere and not be read by The Commissioner or will "allow" my Affidavits to be read by The Integrity Commissioner. I WILL BE A DELEGATE at this meeting and hopefully Council will "allow" me to speak on behalf of the complaints, for 10 minutes that is suppose to be part of the Public process. The meeting will be filmed on LIVE Town T.V. if you want to watch it on The Town Website, and it should be archived afterwards as well, hopefully NOT edited. If you are interested in seeing how Council moves for or against me as a taxpayer and Homeowner of Oakville since 1994, come on out to Council Chambers at 7 p.m. 
Last week while driving along Dundas Street (Hwy #5) and passing-by our brand new and upcoming Oakville Hospital I had to actually pull over on the shoulder to watch in horror, large black, toxic plumes of thick smoke spewing out of a smoke stack on top of the Hospital main building. I realized this was from the Diesel Generators built into the Hospital. I watched just ONE of the total SIX smoke stacks spitting out these Cancer causing clouds! When the new Hospital opens up this coming December, how much MORE toxic clouds will be pumped into our Local Airshed?! Rob Burton claims to be an Air Pollution Specialist and an expert on toxins in our airsheds, yet he allows this travesty of diesel smoke to be pumped into my children's lungs and my local Ward 4 fellow citizens lungs with impunity! This MUST STOP! Those stacks need to be filtered or the Generators changed from Diesel to Natural Gas, Electric/Solar before the Official Opening of this $2.7 Billion Hospital. Mayor Rob Burton may not even care about the ADDITIONAL Air Pollution we have to breath in here in Ward 4 as he lives way South of us in Ward 3! C'mon, do the right thing and stop forcing us to breath-in extra toxins! 
Old News being Confirmed today, (February 20th, 2015,)Rob Burton's Mayoral Salary INCREASED in 2015 to just under $150,000 per year, along with Councillor and Budget Chair Tom Adams confirming that Oakville's Debt has RISEN by 300 Percent! User fees INCREASED all around, Oakville Property taxes INCREASED again for the 9th year in a row! Has your salary gone up this 2015 year? This question going out to private sector, Non-Unionized or Government workers. If your salary has remained stagnant for this year and last year and perhaps in 2013, 2012, or more how are you able to pay increased taxes and fees coming from our Town Council each and every year? What cut-backs on your family do you have to make? 
Cold Enough outdoors for you? (February 20th, 2015,) Get used to it! These record breaking cold extreme temperatures during our winter months are being quoted by Climate Change Experts and Environmentalists as being the tip of the Iceberg in that they expect the extreme weather patterns to continue and even Increase over the coming months and years to come. I was shouting from the rooftops about getting ready for extreme weather in Oakville since March 1st, 2014. Only Gary Carr, (Halton Regional Chair) has been talking about doing some limited things to counterman Global Climate Change in Oakville and it's surrounding Towns. We need to get a Town wide initiative to set the wheels in immediate action to prepare our beautiful Town for more climate change extreme weather before it actually damages our Town infrastructure and then our Homes and businesses. (see my "Ideas" page on this website for more details.) Yes, it will cost money to be Pro-Active and prepare for the oncoming weather extremes but Rob Burton and HIS Town Council have no problem spending our money, (close to $500 million a year) and we need to advocate to The Province and to The Federal Government to help us with the funding, such as the recent monies received for the ongoing clean-up from the 2013 Ice Storm. Let's be Practical now and get our Town ready! 
In my recent Oakville Hydro Bill there was a small pamphlet inside that stated, "The Ontario Energy Board approved an increase to Oakville Hydro Electricity Distribution Inc's Residential delivery rates and OTHER CHARGES effective January 1, 2015." WHAT???? Rob Burton clearly stated that our Hydro rates would NOT go up! More LIES! More SPIN! Rob Burton LOVES to MINCE WORDS and SPIN words so it appears that he is telling you what you want to hear and then when something actually happens that is in complete opposite to what he said, he simply goes back to the precise wording and quotes himself and says that's not what I said or meant, or blames the turn-around on someone else, (The Province made us do it, or it's The DISTRIBUTION COMPANY not Oakville Hydro, just like it's The Fireman's ASSOCIATION/Union, NOT the Actual Fireman themselves! Excuse me? There's a difference??)
A concerned citizen sent a letter to the Editor of The Oakville Beaver Newspaper complaining about a survey he completed on the telephone, (I did the same one myself) for/on behalf of The Town of Oakville that asked him about a Municipal Land Transfer Tax. He was questioning the validity of the question as he was under the impression that Rob Burton wavered on that issue and his Councillor, Jeff Knoll said no-way will a MLTT be implemented. Rob Burton is most likely already in talks with our Premier and her staff on how to begin the process of pushing through a MLTT as soon as possible. He will mince words again and say that he is following orders from The Province. But we know he really wants to get this tax pushed through. As well as a Municipal SALES TAX and even some toll roads to add insult to injury. Rob Burton would enjoy seeing all Middle Class and Lower Class residents move-out of Oakville to be replaced with only wealthy families to support his way of life and his high priced establishment. Only the rich should be able to afford to live in Oakville according to the way Rob Burton is setting up our Financial Municipal House. 
So far we can expect...Once again for 9 years in a row Higher Property taxes, including higher Regional Taxes, higher user fees all around, a very possible Municipal Land Transfer Tax, higher Hydro, water, (with Fluoride still in it) and Gas Rates and the list goes on and on....! And Rob Burton's Salary INCREASED in 2015! Did YOUR Salary GO UP? If it did not, then how are you going to afford more and more Municipal taxes and fees? What are you going to have to cut-back on? Rob Burton is certainly not going to do any cutting himself, that is certain! 
Recently, Toronto Mayor John Tory informed Ontario Premier Kathleen Wynne, "Thanks for Nothing!" Meaning he rejected her offer of a $200 Million Line of Credit SECURED by Public Toronto Assets including Hard Assets like Real Estate and future profits from Gas Taxes. Is it possible that Mayor Rob Burton ACCEPTED a $500 Million Line of Credit from the same Premier to fund all the New Rec-Centres already built and TO BE built along with our New Hospital along with The Capital Projects already completed and TO BE (possibly) completed? And more importantly, what hard and soft Assets did he pledge and commit to secure this line of credit? What taxpayer supported and Town Owned companies did Rob Burton GIVE to Kathleen Wynne without consulting with Oakville Citizens? Remember, Rob Burton has publically stated many times that our debt ceiling is not maxed out, (yet) and we have much room left to spend based on our credit worthiness. He has stated more times than one that we will not pay higher rates in our Hydro Bills to pay the interest and the debenture/loan for the Hospital, he tells us all the time that he will not raise taxes FURTHER to build new Community Centres or for ANY other capital project in the works or to be on the Agenda in the near future. Rob Burton is using our Platinum Town Credit Card to fund almost EVERYTHING that he is doing and promises to do with that Credit Card and it will burst sooner than later and then all our assets will be turned over to the Province to pay-off or pay-down this massive Line of Credit. Development charges even at 100% will not cover the massive amounts of money Rob Burton has spent and will spend in the coming months and years. But he is not really concerned about finances because they are being spent now and deferred to being paid back over the next 30 years! Rob Burton is a Veteran Politician now and he is not worried about what our Town Finances will be in 30 years! Is this public transparency and accountability? I think NOT! WE NEED A FULL and COMPLETE PUBLIC AUDIT of all Town's spending immediately! Before it's too late to find out all that is going on behind the scenes. No-one (including me) is against adding public Rec-Centres, public assets for our Fireman and Police Constables, (The new $65 Million HQ) and spending cash on people and items that Oakville needs and requires now and in the next few years, but just running-up a huge TAB is not fiscal prudence! It can be done with Intelligent Budgeting, just like so many fine families have to do each and everyday on their own financial planning. 
Should Oakville Mayor Rob Burton deny any Islamic Cleric's/Imam's applications to build or allow any Community Centres because they are a threat to our security? Recently Montreal Mayor, Denis Coderre denied a building permit to Hamza Chaoui to develop an Islamic Community Centre due to his status as an "Agent of Radicalization" as quoted by Mayor Coderre. During the 2014 Mayoral Campaign I had several residents e-mail me stating they were afraid of the recent approvals of Mosques in Oakville and what I might do to prevent any radical behaviours and activities in these Mosques. I told them no-one should live in fear and that I would go with them into the Mosques and talk with their Leaders to obtain their take on how to prevent misunderstandings of the ideals of our different religions and cultures but how we all agree that peaceful co-existence is a key ingredient in prevention of any and all violence. Our Police Force keeps our Town safe from ALL threats domestic and foreign. 
Brampton`s New Mayor just completed a full Audit of all spending and was told by the Auditor to sit down before reading it! Massive fraud, and Collusion reported along with City Staff members resigning and retiring as fast as they could before the ink dried on the Auditors report! Taxpayers/Residents demanding that those responsible INCLUDING City Councillors see some JAIL-TIME for all the financial mess they caused under their watch! OAKVILLE desperately needs a full and impartial external Third-Party Audit immediately!
Yes, Oakville Roads and sidewalks cleared of snow very nicely yesterday, (January 26th, 2015) if you read my posts from exactly a year ago here on this website it was a very different story then, we were lucky if the snow was cleared two days after the snow stopped! Amazing what happens after an Election and issues brought to light! My hats off to all the snow plow operators public operators and the private contractors hired. Now, if only we could stop using corrosive and high polluting salts on our roads! 
Another Massive Snow Storm today, (January 26th, 2015) here in Oakville, 15+cm and up to a metre, (over 3 feet) of the white stuff in New York State and Pennsylvania U.S.A. It being called the "historic" storm of the last 100 years! If I were your Mayor, all our major roads would be clear of snow and ice and slush BEFORE it got a chance to accumulate because our Roads would be HEATED. It's not a new concept either, it's used in Norway and in certain parts of the United States very successfully and without excessive costs. In fact one bridge in Toronto was fitted with heated streets and it was deemed a huge success. It's been proven to be cost effective and removes all the toxins dumped into our waterways and Natural Heritage lands with corrosive salts and sands. Our environmentalist Mayor, Rob Burton does nothing about upgrading our roads and helping our natural environment here in Oakville! He is only a tree guy! Nothing else! The heating elements can even be used in our sidewalks very effectively! It's already been done in many parts of Europe and in The United States! Wake-up Burton! Time for Change! 
PUBLIC NOTICE: Yesterday afternoon, I formally and officially filed with The Town Clerk, Vicki Tytaneck, EIGHT separate Integrity Commissioner Complaints. They were all signed off by her yesterday with my oldest son as witness along with fellow Town Clerk, Kim Galione. They will be on Town Council Docket sometime this month for (illegal) Pre-Screening by Town Council in February during their next Council Meeting. These complaints will most likely be "shelved" by Jeff Knoll and the remainder of Council with the exception of Pam Damoff, during their Judgement of their "validity." Please be aware that my complaints are VERY SERIOUS allegations that need to be properly INVESTIGATED, and at the very least read by the Integrity Commissioner. As far as I am aware we are the only Municipality that still Pre-Screens all registered complaints by any taxpaying resident of Oakville BEFORE the complaints even get to be read by The Commissioner. The Municipal Act 1996, A PROVINCIAL Act of laws states that all complaints should be read by The Commissioner and not Pre-Screened first. (See The Bellamy Inquiry for details) In other words, how can Jeff Knoll make a determination of whether or not a complaint even goes to the Integrity Commissioner especially if it involves his conduct? He and Council are saying if you complain about us for any reason we will determine if your complaint is valid or not!! If you break a law or do not follow through with a legal rule as a Private Citizen you do not get the opportunity to Pre-Determine if the charge against you is worthy to be sent to a Judge in court?! You go to Court and you are either proven innocent or guilty, period! Jeff Knoll disagrees and he and Council determine what ever complaints against them are frivolous or not. Please contact me for details on what my Integrity Commissioner Complaints were all about...
Driving on our Regional Roads, such as Upper Middle Road, Trafalgar Road, Lakeshore Road, and more, it literally is as if we are travelling on TRAIN TRACKS! Bump, Bump, Bump, all across these roads. The expansion/contraction ruts and pot holes along these main Roads is shameful! Affluent Community? Not driving on those Roads! Burton will use the excuse, well, they are Regional Roads...Burton is by virtue of being Mayor on Regional Council and talks with Regional Chair, Gary Carr often enough to simply tell him, we need these Roads paved right away! Why are these Roads in such a terrible state of repair? No money? Not caring about our Roads? What's the newest excuse? 
On CBC's "Power and Politics" Our Ontario Premier was quoted as saying that she needs and asked Prime Minister Harper for $30 Billion more per year to pay for new Infrastructure Projects over the next 10 years. The Federal Government says it doesn't have that money, especially now with the "low" Oil prices. Ms. Wynne simply stated well just borrow that money and we can pay it off over "time." Sound familiar? Burton has been saying this for the past eight years, and is doing the same thing, he has borrowed over $400 Million and is saying we will pay it off over 30 years! He doesn't care about 30 years from now, but most of us do as we know that carrying that huge debt is bad for our Town Now! We have as a Town never had such a massive debt over our heads before! While I totally agree with Kathleen's want to bring Infrastructure into line in terms of upgrading, maintaining and expanding Infrastructure, borrowing more (tax) dollars is not the way, finding SAVINGS, NOT CUTS, into our budgets can bring about new Infrastructure spending and construction. Burton will not do this he is simply all about borrowing on our Town Platinum Credit Card until it's maxed out! Then what? Keeping raising the debt ceiling and borrow some more! Oh brother! 
Are you still hearing and seeing Jet Airplanes flying over your head over and over again in Wards 4 and 5? It's been 3 months now since Jeff Knoll and Burton "won" the 2014 Election, what if anything is happening with stopping the noise and pollution over our airspace? They promised much to stop it during the Election race! 
More Taxing News that was not discussed with Oakville residents, why? Because Mayor Rob Burton likes to push through more fees and taxes without public consultation because he has made promises to other groups of people that want our dollars to support their living status. So, I hope you have more money for the new year as we are now going to be forced to pay up to 42% more for many programs and services in and around Oakville. Here is the line-up of the increases...
Library fees all going up, including Author Events and Preschool creative arts and crafts.
Parking Fines- all going up by 42 percent including for parking facing the "wrong" way on a street.
Infant Grave markers in Town Cemeteries (Shameful!) Increased 10%
Harbour Fees increased by another 4%, remember Burton says that our Harbours are suppose to be self-sustaining!
Want to make use of one of our Oakville Fields? You will now have to pay an additional 5 percent!
Nickel and Dimes...You now have to pay 9 cents per e-mail to receive anything by the Oakville Centre! 
Oakville Transit STUDENT Fees increased by 7 percent to $75 for a monthly pass! 
Burton's Open-Cheque-book policy! I hope you can afford it! 
Do citizens in Mississauga truly believe Oakville is full of "Old-People?" During the Election Campaign I was invited to a Radio Station in Mississauga to be interviewed about running for Mayor and the Radio Host mentioned that he left Oakville because our Town was too full of Elderly people and they controlled the way things were done! Do you agree? Are Wards 1, 2, and 3 full of pensioners and Wards 4, 5, and 6 full of younger families with Kindergarten and Grade School children? Are we in Oakville labelled by Mississauga citizens unfairly? Does this affect our Property Values? 
Target and The Sony Store are both going to be Gone forever very soon from Oakville and many job losses will occur, What will happen to the Malls losing their Anchor store? What will Mayor Rob Burton do to help the Mall Landlords replace these major stores? What will Burton do to help the Oakville citizens who will have no income? Does Rob Burton even care at all?
Wow! Is Mayor Burton Finally listening to my rants?! It has been reported to me that he is having meetings with some of the Lakeshore Woods Homeowners/Taxpayers concerning their 12 year wait for a Public School to be built in their beautiful neighbourhood! Finally! 
I Hope Mayor Burton does NOT allow this to continue in 2015! He says he is an Environmentalist, Clean this up now!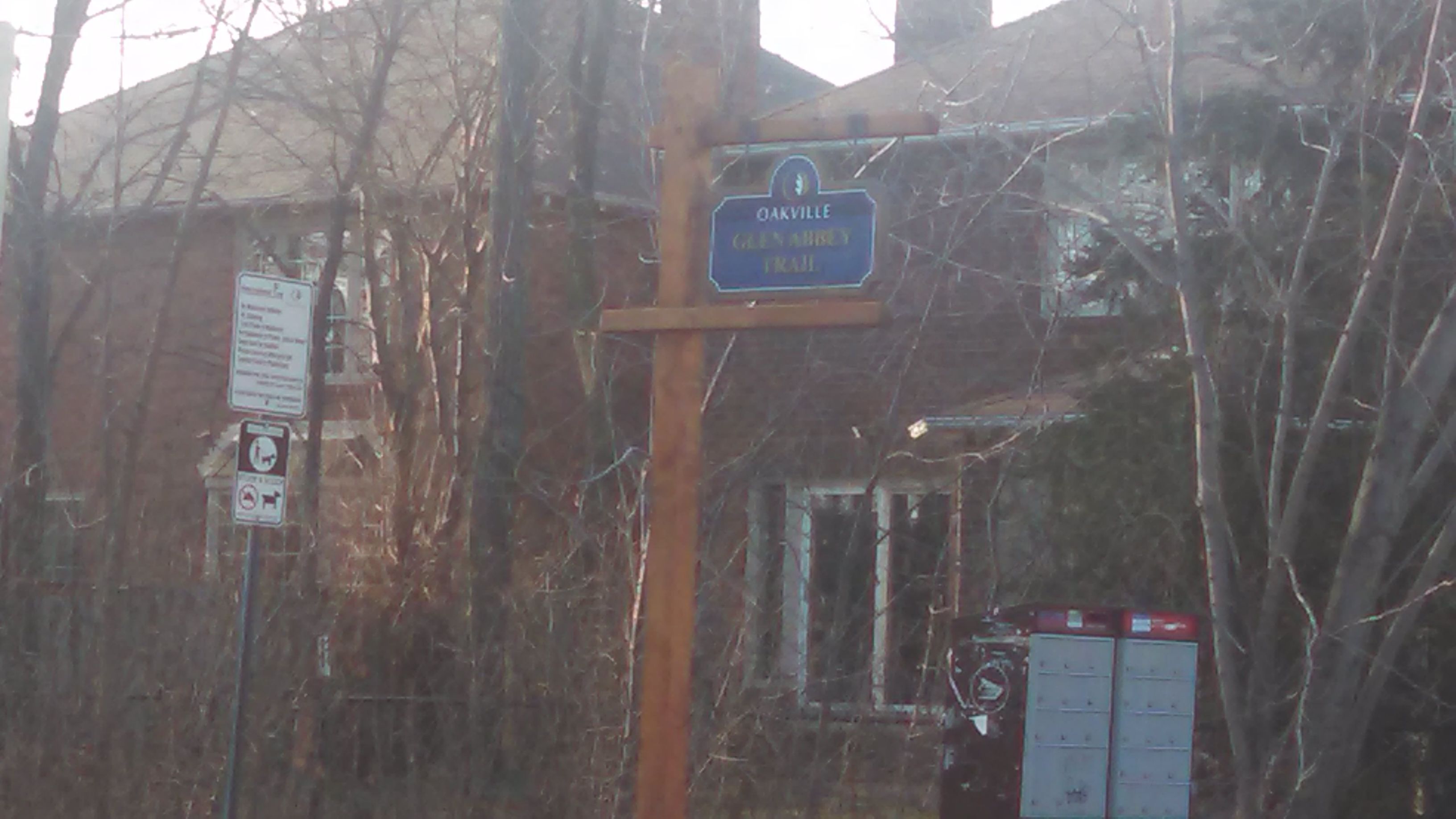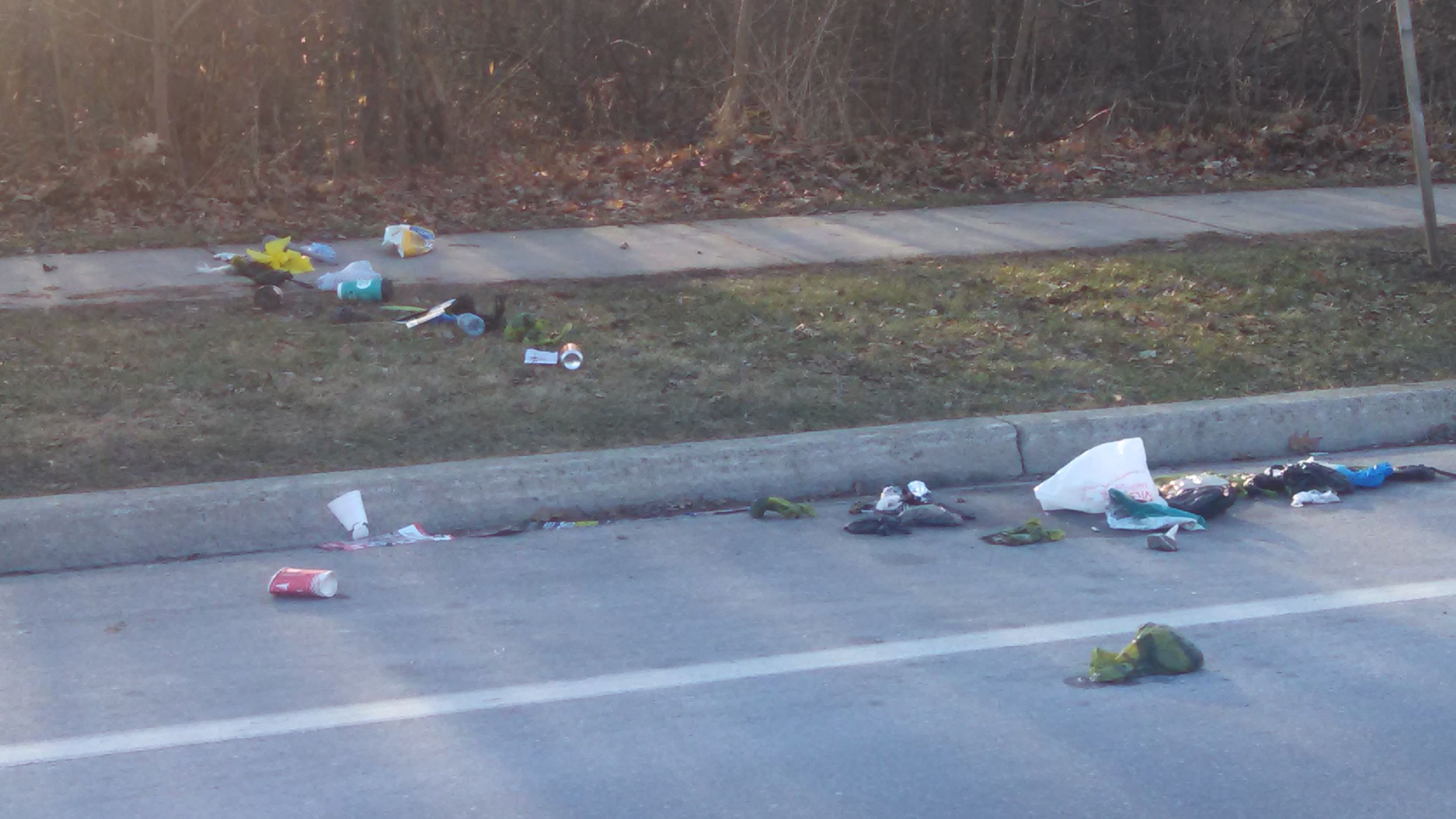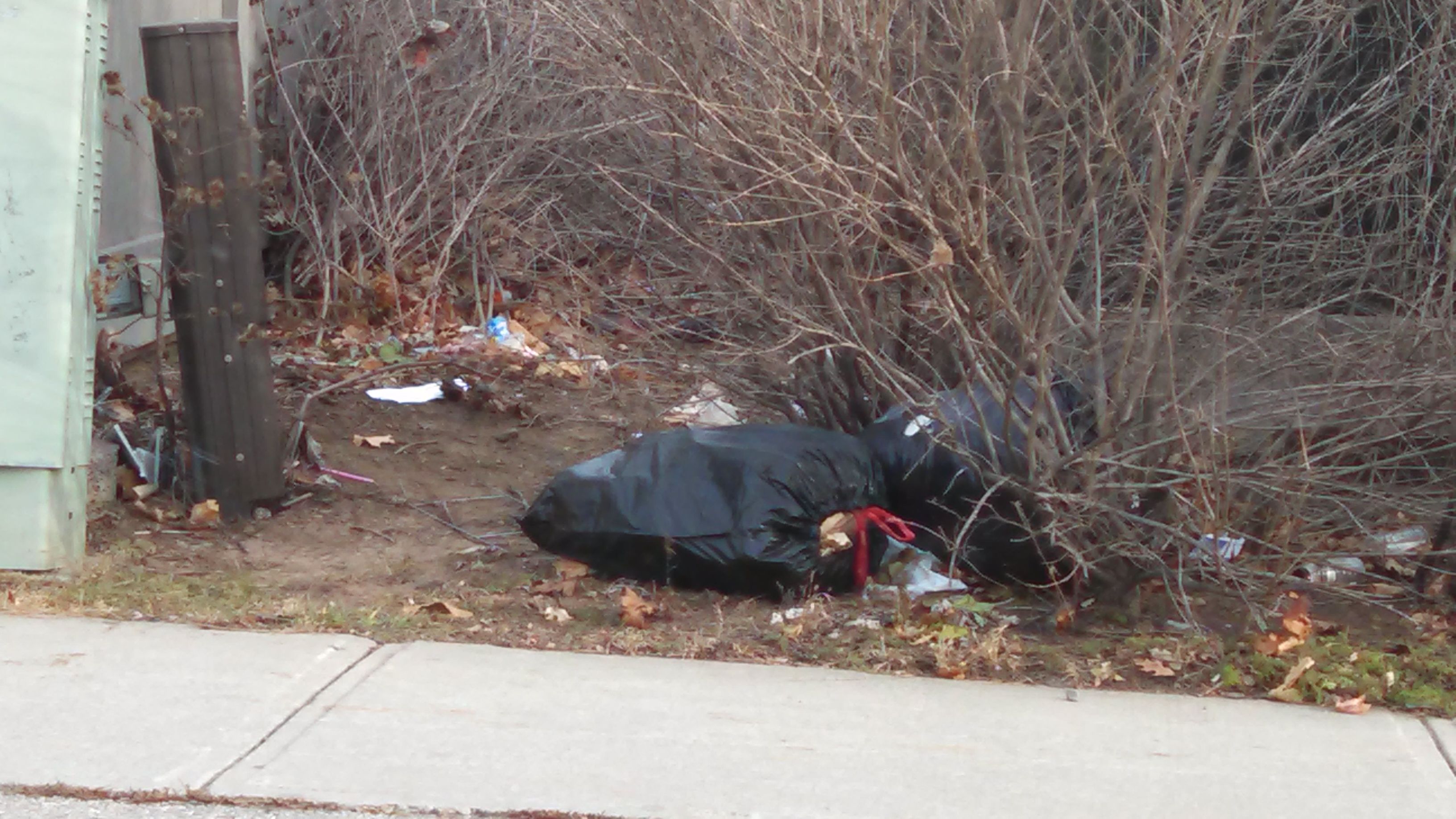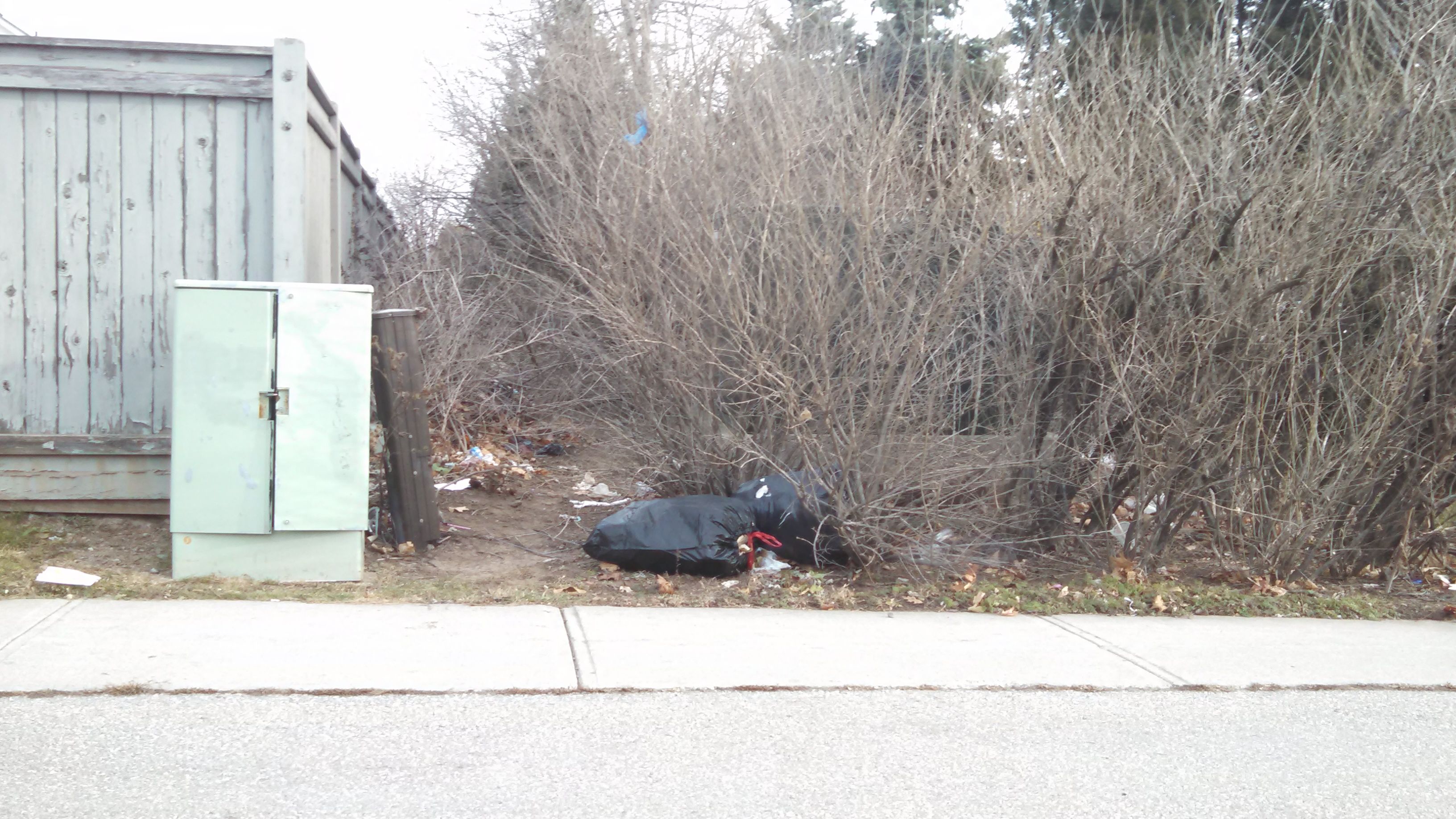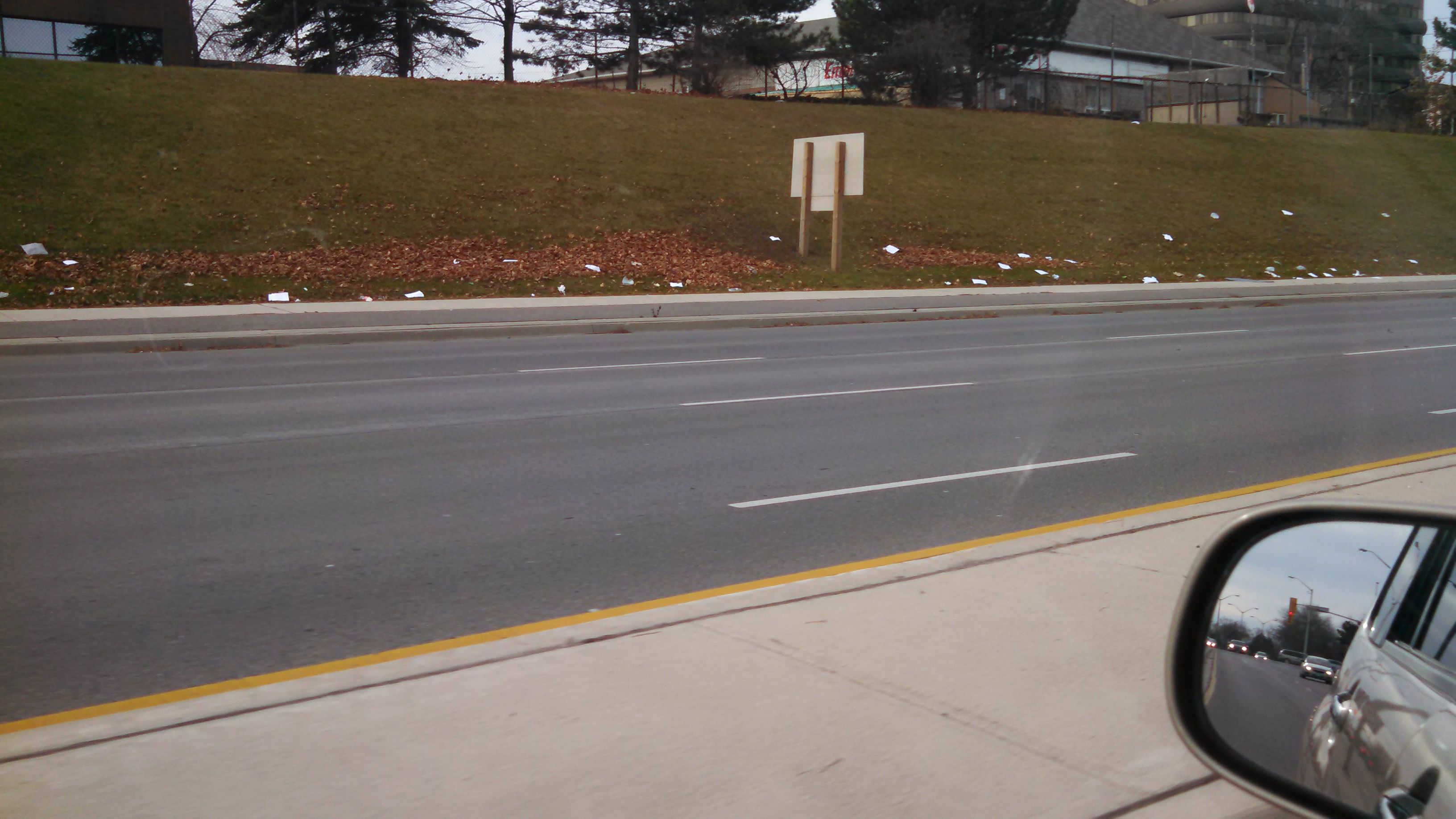 A Very Merry Christmas, (2014) and a Very Happy New Year!!
The Lakeshore Woods Community in South (Ward 1) Oakville has been waiting for a new Public School for their growing families for 12 YEARS NOW! Most of the Taxpaying Homeowners in that beautiful subdivision are forced to send their children to schools in Burlington! Burton has publicly stated to them that they just have to fight their own battles with The Halton District School Board and get their School Trustees to get the Board and The Province to fund and make a new school a priority! It has little to do with him! WHAT??? EVERYTHING that involves Oakville residents involves The Mayor's Office! I've said this before and I say it again, if I was your Mayor I would go directly to The Premiers Office and to the School Board President and demand a sit down and immediate agreement to fund and begin building a new School right away! Yes, of course work with The Trustee's, with Kevin Flynn, even with the Teacher's Union, and whoever else is on side to get that long awaited and badly needed School built! Waiting for 12 years is a joke! Totally Unacceptable! We live in an affluent Community, no excuse to not have a Public School in that Neighbourhood. It is VERY CONVENIENT for Burton to play Politics again and brush it off with the old well, it's not within my power to do anything garbage! It sure is convenient for Burton and HIS NEEDS to have tons of photo's taken with him cozying up with Kathleen Wynne and Kevin Flynn and Justin Trudeau. Burton had no problem getting The Province to fund their share of the $2.7 BILLION new Hospital, so you could negotiate a funding program for these Homeowners children to be able to go to school in their own neighbourhood! As a former Real Estate Agent negotiating is a key skill, one that Burton has shown is not in his repertoire. Burton may not have a Political Mandate to help these Residents but you have a MORAL and ETHICAL duty to at least TRY to help them in ANYWAY possible! Get that School Built, Now! 
Food for Thought...Have you ever thought about the So-Called Official Election Results? Just thought you would like to know, that none of the Polling Stations were able to automatically upload the Voting Results to the Main Town Database Server. The numbers that were visible on the Election Website were all MANUALLY ENTERED! Just saying...
Driving today, (December 20th, 2014) along our local Roads, there are clouds of Salt seen rising into our Oakville airshed because of the traffic and the tons of Road salt dumped onto our Streets during the last snowfalls. Is it safe to our citizens to be breathing in all this salt when our Roads are dry? If I were your Mayor there would be no salt dumped onto our Major Roads, as they would be all heated Streets.
During the Third LIVE Mayoral Question and Answer Debate at Oakville Trafalgar High School, (I use that term loosely as it was not an official Debate per-se) when everything was said and done, I went outside and met-up with my fellow Mayoral Candidates, (except Burton), and we were having a very pleasant chat among each other and one supportive Constituent. As we were talking, Burton and his wife Wendy, come through the doors and see us conversing among ourselves and Wendy as she is walking past us, very openly and loudly begins to LAUGH DIRECTLY AT US in sheer defiance! It was an evil almost hysterical laugh that I will never forget. They then proceeded into their SUV and I was quite disgusted and left the parking lot minutes later. Wendy is representing all of Oakville and showed her true nature that night at least to us! Shameful!
I am researching purchasing a Back-up Power Generator for my home. One that is permanent and installed with a gas line and transfer station. I suspect it will be needed as more and more power outages will be occurring due to more extreme weather and the New Hospital putting more strain on our local grid. Regional Chair Gary Carr has stated that he is going to be installing Power Generators for Halton Region to combat Climate Change extreme weather instead of burying our hydro lines. No exact details on how he is going to be doing this yet, hopefully he supplies us with additional information soon! At least he is talking about doing something about this issue that I brought up dozens of times during the past Municipal Election as Mayoral Candidate. Burton is not talking or doing anything about this important issue that affects us all here in Oakville.
Oh Joy! Burton is now tweeting that he is wanting to introduce a Municipal Sales Tax in Oakville! Think what that will do to our already beleaguered local businesses! It will be a Ghost Town of businesses! This along with Burton wanting to introduce a Municipal Land Transfer Tax on all our homes whenever we buy and sell our residences! Welcome to more and more Burton Municipal Taxes! And now there is news that home prices are beginning to decrease all across Canada! And in more great news, Burton also wants to introduce Toll Roads on all major Oakville Roads! Lovely! Burton has said that he prefers that only people who can afford to live in our Town should be here. Does that include you? 
 If you are reading this Burton please send the Snow Plows to Roylen Road here in North Oakville as that street has NOT BEEN PLOWED AT ALL and it is a complete mess! When I drove on that street there was an elderly couple who were slipping and sliding to get to their vehicle parked on that street and they almost fell down!! 
Oh My! My Residential street where I live has been plowed of the recent snow! I have lived in my North Glen Abbey Home since 2001 and this is the very first time that my road has been snow plowed by The Town of Oakville immediately after a storm is finished. This is a day to be remembered, (December 12th, 2014). Burton is finally (after 8 years) starting to Get It! Service to the taxpayers of this great Town is and should be priority Number One! Please let me know if your Residential Road has been plowed of the snow from yesterdays storm. Send me an e-mail or call me so I can take a survey and let the Town Roads Department be aware! It is truly amazing what a Municipal Election can do to jump-start services! Lets hope that it lasts!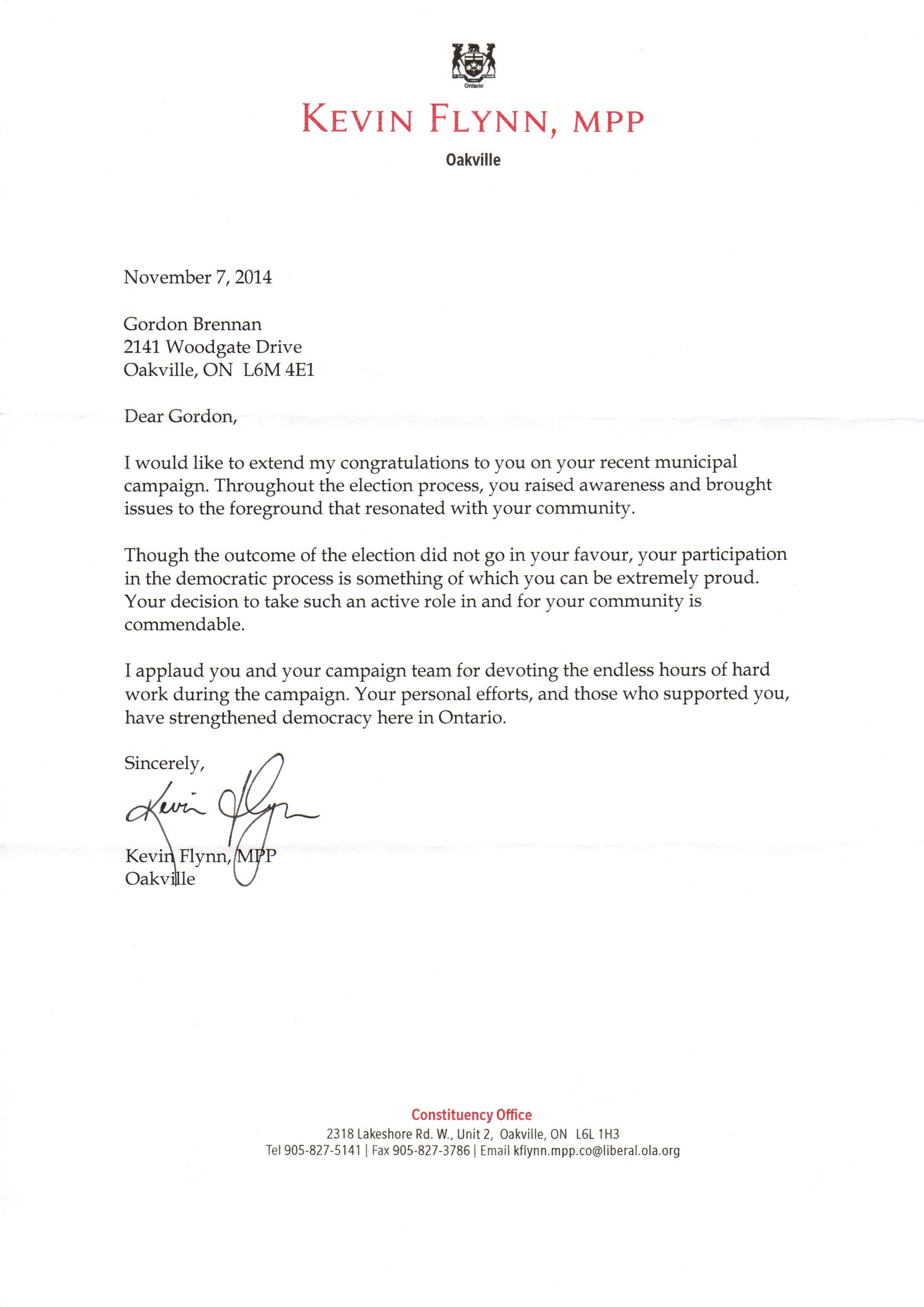 Having fun in today's snow storm? (December 11th, 2014) While it is always pretty to get snow just before Christmas it is not a pleasant environment driving on our local roads. Remember, if I was your Mayor, almost all of our major roads would be dry and clear with our roads being pre-heated and not needing any plowing or salting. Therefore, our snow plows and salt trucks could clear our side-streets during and immediately after every snow storm, unlike now we are lucky if our local residential and commercial side streets are cleared many days AFTER the snow has stopped. Burton does not think in terms of what should be done in advance, I do, we have technology that can and should be used in our Town to make our lives better. Burton loves the status-quo as it keeps him in power which is all he is really concerned about. 
TORONTO — Ontario's auditor general is sounding the alarm about the province's ballooning debt in her annual report, warning that it continues to grow faster than the province's economy.
In her 600-page annual report released Tuesday, Bonnie Lysyk cautioned that despite Ontario's work to eliminate its deficit, the province's rising net debt — the difference between its liabilities and its total assets — could have a number of negative implications for its finances in the future.
 Ontario's majority Liberal government has pledged to eliminate its $12.5-billion deficit by 2017-18. But by that year, the province's net debt will have soared to $325 billion — more than double the $156.6 billion a decade ago, Lysyk's report estimated.
"To put this in perspective, to eliminate Ontario's 2017-18 estimated net debt, every man, woman and child in Ontario would need to contribute $23,000 to the provincial coffers," Lysyk said in her report.
It appears that Re-Elected Regional Chair Gary Carr has been listening! He announced that he will be spending $2 Billion dollars over the next 5 years for Infrastructure and Transportation. He previously announced he would spend $1.2 Billion on the same programs over 10 years! Where the additional funding is coming from is unknown at this time, but I welcome it nevertheless! So long as he upgrades our roads and sewers first. Mr Carr also announced that he too is now worried about Climate Change and he will be doing things to combat it! I have been stating that exact same subject for the past 9 months and it was quoted in many media articles that I was worried about how we as a Town are needing to adapt to Global Climate Change. Finally, at least our Regional Chair is listening and hopefully will follow through with action! Burton says nothing about Climate Change and getting ready for it, he does talk about "Core Values" which is laughable as he has nothing of the sort! 
$300 Million to be invested in Mississauga via our Federal Government with Pratt and Whitney Aerospace and the addition of 1500 new jobs! Too bad our Oakville Mayor Burton could not get some Federal Investments here in our Town! But wait...Burton has been Publically bashing Stephen Harper and every Conservative MP for years! Unlike former Mayor Hazel who remained Non-Partisan and is again reaping the benefits for her city! I said for almost 9 months that I would always be Non-Partisan as Mayor because it is good for business! It's the right thing to do! 
In Burton's Inaugural speech of December 1st, 2014 he stated that we need not worry about our Hydro bills or our Property Tax bills going UP again due to the Municipal Funding portion of the Brand New Hospital next year. (Sounds like he is reading what I write here, that's Good!)  In fact, he categorically stated that our taxes will not be going up at all due the $90/$175 Million contribution from Oakville. He minced words on what he called Oakville Hydro Electricity Distribution Inc. not raising our Hydro rates. You can be sure that he will find a way through the Debt Retirement Charge or Regulatory Charge to raise our rates, but and then state afterwards, well it's not through the "Distribution Inc." portion! The New Hospital funding is being paid through Oakville Hydro's PROFITS, well the last time I checked Hydro profits come from US as Ratepayers. Unless Burton is planning on selling off more Hydro assets or forcing other Municipalities to create additional profits for our citizen owned (Hydro) Corporation, such as he did in Bala Ontario, where he as a Hydro Board Member was pushing for investment in Swift River Energy Ltd. project to Develop an Industrial Hydro-Electric Generating Station in the middle of The Bala Falls Cultural Heritage Landscape. (Which the citizens of Bala where totally against just like Oakville citizens were against The Merton Lands Development.) It is truly amazing that Burton claims to be an Environmentalist but he has no problem developing OTHER people's land for Profit for Oakville Hydro! 
Last Friday, (November 28th, 2014) My youngest son and I went to City Hall in neighbouring Mississauga. After our brief meeting in the now ex-Mayor`s Office, I noticed three Mississauga Transit buses travelling and also stopping along routes that we were walking on the sidewalks through The City Centre. I immediately observed with the two stopped buses that they were both COMPLETELY FULL, Standing room only!! After we went to the parking garage and drove back home to Oakville, I saw three Oakville Transit Buses driving and stopping along routes on Postmaster Road, Trafalgar Road, and Upper Middle Road, All Three were COMPLETELY EMPTY!! Mississauga Transit has Stations with Heated Floors, Vending Machines, and LED terminals giving displays on timelines for bus routes. They also have DEDICATED LANES for their buses to avoid all the traffic mess and congestion that is part of the daily commutes for car drivers. Oakville loses $18 Million of OUR MONEY every 12 months to Oakville Transit, Need I say More??! Remember how Burton kept calling me The Developer Friendly Mayor Candidate? Does he call Mayor Hazel McCallion The Developer Friendly Mayor for the past 36 years? She is the most Beloved Developer Friendly Mayor then by hundreds of thousands of Mississauga Citizens. She calls herself the People`s Mayor and it definitely shows! She retired at 93 years of age and has more energy than most 40 year old people! She loved her job as Mayor and treated her time spent as an honour not as an Entitlement! Her successor has big shoes to fill as Hurricane Hazel will surely be missed by many! 
Rob Burton left nothing and I mean nothing to chance in the most recent Election, (2014) and in the 2010 Election as well. His everlasting lust for ultimate Power and absolute control over everything and everyone he comes into contact with, did not abate itself in the last two Elections. I know this to be completely evident and true through the 8 months that I was actively campaigning against him. He spared no effort to subvert and manipulate every aspect of any part of the Election process to ensure his victory. (More specific details to follow.) His close friend and confidant John Oliver told me to my face, that "Rob was only suppose to be a ONE TERM MAYOR!" Then he confidently informed me that running against Burton would at the very least ensure that my name, "Gets out there!" In my humble opinion, Burton has no real interest in helping out everyday citizens of Oakville in any real way. He is simply keeping his elite corps of followers happy and enriched with Town resources of all kinds. His Micro-Managerial style of Politics undermines Democracy and freedom of expression for anyone who happens to disagree with anything he states or how he believes people should conduct themselves. Rob Burton labels people all the time. He even labelled his now ex-ward 1 Councillor Alan Johnston as the Engineer Scotsman. Rob Burton labelled me as the New Conservative, Developer-Friendly Mayoral Candidate. He even labels himself as The Liberal Party Mayor and publically supports every MP and MPP that is active within that Party either Federally or Provincially. While I have absolutely nothing against The Liberal Party or any of it's members I do have a big problem with our Mayor constantly supporting their members with his words, actions and our tax dollars. Municipal Mayors are SUPPOSE to be Non-Partisan at all times! It is part of the AMO and Code of Conduct rules. There are many members of the Liberal, Conservative, NDP and even the Green Party who are dedicated, hard working Politicians that make a positive difference in many citizens lives. Rob Burton does not need to shout from the rooftops at every given opportunity on behalf of The Liberal Party in public. What Burton does and says in his private life is his right to do, but not always in public life and especially as Mayor of Oakville. Burton uses the same excuse time and time again that the previous Mayor "did it also." (Citing that Ann Mulvale gave tax dollars to Political Parties and that she spend huge amounts of tax dollars on luxury items for her office, both issues that Burton was caught doing himself.) That kind of excuse is an insult to Oakvillians intelligence. When I was invited to speak at Churchill House in Downtown Oakville, a beautiful senior said to me in front of all that had gathered on that day, that, "He was very rude to us when he came to speak to us!!" I was shocked to hear this and she repeated the same sentence with even more conviction after I asked her, "Rob Burton did what??!" Even the Oakville Beaver Newspaper stated that Burton needs to hear that his "business-like" manner needs to stop. Oakville residents deserve to have a Mayor that respects ALL of it's citizens, not just a chosen few. Much much more to follow....
Is your current Oakville Hydro Bill too high? Well, after Burton hands over that $90 Million cheque in 2015 for our new Hospital your Hydro Bill will be going through the roof! If you will not be able to pay then you will be cut off or you will have to live in the dark for 20 hours a day! Remember that $90 Million will balloon to $175 Million with the added 5% Interest costs and we will be stuck with this huge debt for the next 30 years! Yes, we need a brand new Hospital but Burton sold us out by not negotiating with The Provincial Government to fund most if not all of this new Facility. 
Did you lose Power today/tonight? (November 24& 25th, 2014) Due to the very high winds? Remember, If I was Mayor, your Power lines would not break because they would be underground, which Burton says it's too expensive to do! (Keeping in mind he spent $250,000 on his Office!) 
It was just lovely driving on Third Line today and seeing tons of recycling garbage on both sides of Town owned boulevard land! Plastic bottles and newspapers etc, all across our lands for all to see! Welcome to Burton's Oakville of trash lined streets!
Just remember as you are trying to drive through our Major Roads today/tonight as we are getting another blast of winter snow today, (another 6+cm) that I would have already turned on hours ago our heated roads and you would be driving on dry, clear roads BEFORE any accumulation of snow occurred! I had the misfortune to drive during today's snow storm, (November 19th, 2014) and it was at a snails pace and there were fender benders everywhere! When Burton finally gets around to salting our roads and polluting our waterways with that salt my heated roads would require no salt. 
Mayor Rob Burton should thank whatever he believes in, (If anything) that he is NOT the Mayor of Buffalo today as they are now TRYING to dig out of 6 FEET of snow that got dumped onto their city in the past few days! They were at one point receiving over 5 inches of snow an hour. Six people DIED during this historic record breaking snowstorm, the worse that has hit that city in over 40 years! Oakville is only 1 1/2 hours drive away from Buffalo, if this were to hit us here in Oakville we would be in very serious trouble as Burton has not been proactive at all to deal with anything near this kind of event. This is another signal to us to be proactive and GET THINGS DONE NOW! Not years from now!
Today, (November 18th, 2014) is a very windy day and all over my neighbourhood there are recycling materials blowing all over our streets, everywhere, Polluting our lands! I have asked Regional Chair Gary Carr and our Environmentalist Mayor Burton to put lids on our Recycling bins and they keep saying, "NO!" It's too expensive to put lids on our blue boxes, and Oakvillians have to compact their recycling materials in the blue boxes so it does not blow out and about our Town! Well, that is NOT happening and our lands are being Polluted! Put Lids on our Blue boxes Now! Does Burton and Carr care? Perhaps not! 
Early Winter has arrived in Oakville! We have been hit with as much as 6 cm of early snow on this day, (November 17th, 2014) and what has Mayor Burton done to prepare our Town for another year of bitter cold and snow...? NOTHING! Our Major Roads and most side streets are still suffering from LAST YEARS blast of winter! Upper Middle Road, Lakeshore Road, and Trafalgar Road were still full of pot-holes and expansion/contraction ruts from LAST YEAR, and now with another bad winter, I hate to think what condition they will be in next Spring 2015!! Our Property Taxes will go UP again next year and what does that increase pay for?? Municipal Government is suppose to take care of Infrastructure First! 
Here we go again...Calgary is hit with bitter Cold temperatures and massive amounts of snow (30+cm) in a Pre-Winter blast thanks to a record breaking Typhoon that actually blasted the Arctic and then actually changed the Jet Stream! Their infrastructure was hit yet again with this bad weather.
The Canadian Maritimes was hit with another fierce wind related power outages that saw 30,000 customers without power for four days! I want to bury our Power Lines in Oakville, Rob Burton says it is too expensive, yet he is O.K. with spending $2.7 Billion on our new Hospital and another $1.5 Billion on an additional Health Centre beside the new Hospital. (New Hospital needed just making the point that Burton has no problem spending our money on HIS initiatives) It has been proven in Europe that the cost is not the 10 times more cost but only 4.5 times more cost than above ground hydro. It can be done. It will save huge amounts of money in the long run and more importantly save LIVES due to power outages. Does Burton care about saving Oakville lives? 
Here we go...Vancouver has had 130 mm of rain in the past two days and flooding in North Vancouver is everywhere, basements and homes flooded and residential streets turned into rivers! In Florence, Italy also massive rain and floods! OAKVILLE IS NEXT? I hope I am incorrect, but Mayor Rob Burton is ignoring this issue. I want to be proactive and get our infrastructure upgraded now! 
Only days after the Election it was announced that the Police Budget will be going up by 3.6 percent! This is fully supported by Mayor Rob Burton. More taxes on to us next year, I am sure much more to come! 
Well, I tried my best, however, it would seem that the very small overall turnout of voters (Only 33% in comparison to 40% in 2010) was the first big problem, then Rob Burton was able to keep 67% of the voters at home without voting with his front page ad basically stating, everything's fine folks, no need to bother voting, to his self endoresment and HIS Council, who all got re-elected except one, as he wanted and predicted in advance. 
Despite the fact that I received just over 15,000 views on this website, answered well over 1000 e-mails, hundreds of telephone calls, and support from constituents from the street and even support from outside of Oakville,  I was able to only receive just under 5% of the vote. Very very disappointing. 
What is not disappointing is that my very good friend John McLaughlin received 9947 votes against Rob Burton.
When Rob Burton initiates his new Land Transfer tax, raises your property taxes again, keeps the current transit buses running every 30-45 minutes, lets more businesses fail in our Downtown core and harbours, doesn't pave our streets, keeps raising our non tax payer supported debt, raising our debt ceiling, sends more of our cash to the Liberal Party, spends more of our cash on his luxury offices, keeps on cooking the financial books for The Town, allows Climate Change to flood your basement again and again, does nothing to keep more power outages to occur, keeps Flouride in our drinking water, allows more Monster Homes to be built in Wards 1 and 2, Explosive Developer Growth in Wards 5 and 6, uses his Municipal Office to obtain a 5 year Provincial appointment, and keeps on breaking the rules that HE made via the Integrity Commissioner, then we will see what the 67% of non-voters have to say. 
I received zero donations toward my Campaign, so now I have $9000 of borrowed money to pay off, and Rob Burton remains a Multi-Millionaire with an Office of power to change lives for the worse.
I will keep this website up for awhile to support anyone who needs help with our Town, but I will be producing a new website in the near future. Please let me know here if I can be of any assistance as time goes on as I am now very concerned for the future of our Town with another 4 years of Rob Burton and his follower Council. 
Today we met with a wonderful boy named Liam and his loving parents and his beautiful younger sister. Liam is 4 years old and he has Cancer. His Birthday is today and he really wants to become a Firefighter when he grows up. (God Willing.) He has a very rare form of Cancer called Neuroblastoma. Children with this form of Cancer usually relapse 50% of the time. He will not be able to go Trick or Treating on Halloween as he will be in the Hospital getting his 4th round of Chemo on that day. So his parents arranged to have Oakville Parents bring their children in their Costumes to meet with them at Oakville Town Square on Lakeshore Blvd in Downtown Oakville at 11 a.m. today. There was a Facebook invitation we received as well. Liam was suppose to start Kindergarten at my youngest son's school (W.H. Morden P.S.) this past September but he had to stay home and in the Hospital. We met and Marched on Lakeshore Blvd and ended up at the local Firestation and met all the Firemen and had turns sitting in the various trucks. Liam had huge smiles on him! (See all the pictures I took in the Photo Gallery) It was a wonderful way to spend the morning, and I should have been Campaigning but this was way more important! 
Only Allowed Three minutes to say all this, but got it all read! Three minutes to talk about 8 years of Neglect, Misuse of Funds, Code of Conduct Abuse, and Massive Debts!
West Harbour Residents Association All Candidates Meeting October 23, 2014
My name is Gordon Brennan. I am 51 years old and was a licensed profession Real Estate Agent for 27 years.

I have lived in Oakville with my wife and two sons for 20 years.

Real Estate Agents are a hardy lot. We are team and consensus builders.

We strongly believe in getting things done!

We have to be diligent, hard working, straight-talking people or else we don't survive.

I am not Developer Friendly. I am Oakville Inc. Friendly.

I represent balance; balance for all of Oakville; not just a certain few.

I want to be Mayor and bring back fair and true representation for all of Oakville.

This means that Council Members can speak and be heard by you!

I am not running for Mayor for power or money or influence.

I am running for service!

Service for the people, by the people, of the people.

I will help you with maintaining the Building Code.

You won't be afraid to get a permit anymore for your new pool, or new deck, or finishing your basement.

Getting a building permit with me as Mayor will mean safe and long lasting renovations.

It will mean you will get help with the construction and not fines!

Extremism is not in my platform. It has been alive and well in the Mayor's office for the past 8 years.

The current Mayor has presented his views and Council has followed.

I will be your Mayor that makes decisions with Council.

I will go out into the community and watch what happens after those decisions are put into action. Each and every week!

I will come to your doorstep when you need actions not empty words.

I will create new Municipal Daycare spaces.

In your ward, you have many development issues that should have been solved years ago.

I will solve them for you now!

I am proactive. I will negotiate not litigate.

Mr. Burton only wants to use the Office of Mayor as a stepping stone to obtaining a 5 year provincial appointment.

My platform is a welcome mat.

Mr. Burton's platform is a kick in the teeth with a brand new Land Transfer Tax which will cost you an extra $30,000!

I helped to actually build our town.

Mr. Burton is fine with our town crumbling. Just look at our downtown core.

I will help build it up again.

Mr. Burton is stagnation. I am progression.
My opponent finds this election and irritation. I see it as a need for change.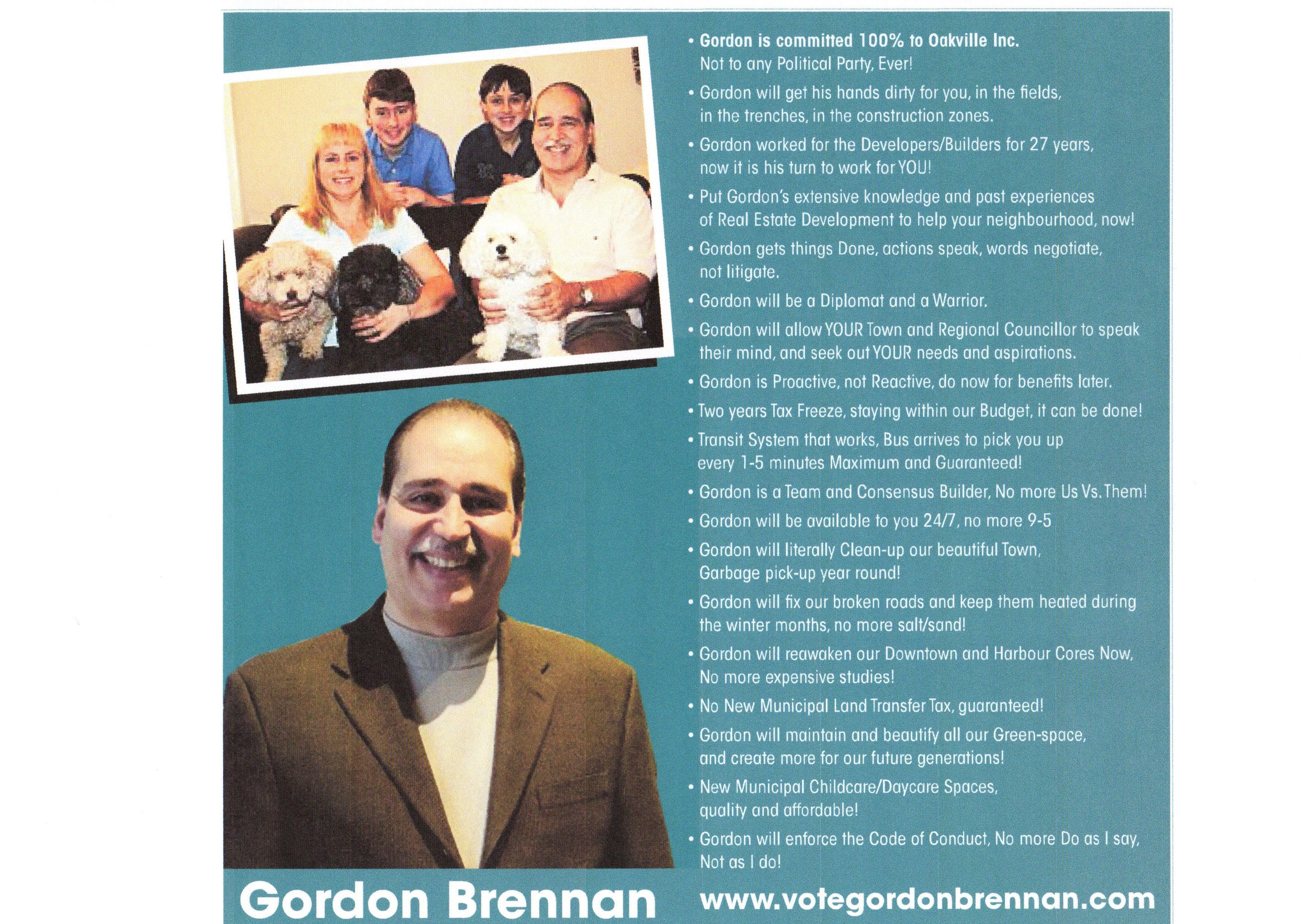 Name: Mark McDonald Comment: Hi Gordon, I live in Burlington and therefore can't vote for you, but I did catch the candidates' debate on CogecoTV last night and really liked how you came off. You seem like a sensible, practical man and I wish you the best of luck on Monday. Just wanted to show my support. Mark
Miami is Sinking, Is Oakville Next?
As of today's date, a CBC reporter was in Miami, Florida walking in ankle deep water. It appeared that he was walking on a shallow beach. However, this new beach is supposed to be a bone dry street. The Atlantic Ocean had risen enough to take over a one block area of that great city. This is not a story from year 2050. This is a story that is factual today. When will it be Oakville's turn?
During my election campaign for Mayor, I have been stressing the urgent need to be proactive and prepare our beautiful town for the inevitable extreme weather caused by global climate change. I am the only candidate for Mayor that has done the research and has the 27 years construction experience and the personal passion to get the job done now. My concern may seem trivial at the present time, but the science will unfortunately prove me correct. We may be able to slow down global warming and climate change, but we cannot stop it. We must adapt our town to withstand Mother Nature's newest forces.
Critics may state that it is too expensive to make the necessary changes that are required. I submit in rebuttal that it will be three to five times as much to repair the damage done once we have been subjected to prolonged severe weather. Is it not more prudent to retrofit our infrastructure now rather than just a wait and see attitude? A prime example is another beautiful city called Calgary that has suffered two back to back major floods and a severe snow storm during the summer months.
Even my environmentalist opponent, Rob Burton, has publically stated on COGECO's Town TV that it would be too costly to even install our hydro underground. It is true that it would not be inexpensive to make the necessary changes; however, it does not have to be overtly costly if done correctly the first time. Also, our negotiating skills with the necessary Contractors, without sacrificing quality, will be put to the test. But I am confident that with the right people working in a combined and concerted effort, the job will get done in a timely and cost efficient manner. I also submit that, while we are preparing our town against global climate change, we can upgrade and repair the existing infrastructure at the same time.
I am campaigning for change, controlled balanced change. If we ignore all these signs of new extreme weather patterns, we have only ourselves to blame for their outcome. We are being forewarned that we can do something about it now if the political will and commitment is in place. For the past 8 months, I have travelled all around Oakville taking pictures of damaged and neglected infrastructure that needs improvements and repair immediately. After October 27, let's get it done!
Gordon Brennan
Mayoral Candidate
For the Record...I have the absolute admiration and respect for all our men and women on our local Fire and Police services. They put their lives on the line everyday of the week, especially when they receive calls in advance. I would never do anything as Mayor of Oakville to sacrifice any of their work. I would always maintain their equipment and stations with the latest technologies that money and experts can purchase. My Father was a Military man himself and he always instilled in me the sense of Loyalty that we should have towards Professionals who maintain our safety! Period.
I was a licensed real estate agent in the New Home industry for 27 years.

I understand how to build roads, sewers, bridges and other services necessary for a livable Oakville.

We need green space,but we also need services that can withstand climate change.

My Excellent negotiating skills will get the best deals from developers and contractors to save you money.

I will get things done fast for you!

I will negotiate not litigate

I will be available for you 24 hours a day, 7 days a week.

I will have an open door policy

I am already getting calls and 100's of emails daily and I am giving service already!

I will get our transit buses to pick you up every 1-5 minutes! No more 30 minute pickup.

If you want no development, I will get that for you

Need a bridge built? I will get it done.

Need your roads repaved? I will get it done. Fast!

Basement flooded? I won't just fix your basement. I will fix the sewers so it doesn't happen again.

If you want detached homes only, I will get that for you

Need apartment or condo buildings shorter?  I will get it done.

No more $100K studies!

No more OMB fights!

No more years long delays!

I will eliminate waste and will use that money to rebuild your downtown fast!

My opponent has no credibility with Builders.  I do!

I will sit with them and get what you need.

I will totally get my hands dirty for you

I will work in the fields and get our contractors to build our infrastructure on time and on budget!
Stressed out people who gaze at live trees have a significant drop in heart rate and feel calmer.

Yes I will preserve green space but you also need your services to be prepared to withstand climate change!

Mr. Burton is not fixing your roads. I will.

Mr. Burton is repainting lines on broken roads. Why?

I love trees. We need them, but we also need to get other issues done!

Mr. Burton doesn't care about your infrastructure. I do.

I will upgrade and repair the infrastructure without going over budget.

I will fix your Ward and keep it fixed all year long.

We have to adapt to Mother Nature now.

It won't matter which tree is in your fields if your basement is flooded.

Another ice storm, another Burlington flood. If we are not proactive and prepared in advance, it's game over.
I was a full time licensed Real Estate Agent for 27 years and I am not the newest pro-developer Conservative Party candidate. My party is and always will be the Oakville Inc. Party.

Being a homeowner in Ward 4, I must say that I have always been a little bit jealous of the idyllic location you enjoy that encompasses beautiful views of Lake Ontario and your harbours.

My father was the captain of a Motor Torpedo boat in World War II and for many years he instilled in me a love and fascination for life and activities on the water.

My youngest son, who is a professional singer, has been invited to sing at your beautiful Walton Memorial United Church dozens of times for recitals in front of hundreds of its congregation.

I want to sincerely congratulate both the Bronte Village Residents Associations, the Association of Oakville Harbours Stakeholders, and of course the Historic Bronte Harbour Yacht Club for their dedicated hard work on behalf of Bronte and Ward 1 for many years.

Because of your tireless work with the Town of Oakville, you have kept my opponent to remain on track with your concerns and issues. Because of your efforts alone, you have averted a paid/metered parking initiative that my opponent wanted to fleece dollars away from your businesses. You kept the Canada Day Fireworks alive when my opponent pulled the funding for it.

You came to the aid of your neighbours, Kerr Village business owners, when their assessments skyrocketed and their tax bills increased by $12,000 a year. You took a leading role in finding solutions to the years and years of neglect and postponements, by my opponent, to upgrade and bring the Metro Marine Building to current safety standards. Now the Oakville taxpayers will have to foot a bill for over $3 million. Ironically, the Marine Building's problems only came to light because of an August storm. This is so ironic because my opponent is an environmentalist.

You once again proved to be advocates and leaders in defending against a 25% premium on mooring rates levied on sail boat owners who do not store their boats with the Town. Then, to make matters worse, you had to fight against a 5% surcharge on mooring applicants if their application and deposit are not received by January 14th.

For these items and so much more, I applaud your efforts.  Well done!
(However) your largest issue was the sedimentation and dredging saga and you advocated for Developers to help pay the costs associated, and my opponent said that there was no legal basis. You discovered that his statement was completely false! The reason my opponent made this outrageous statement was because he has NO credibility with any Developers. His MO is to constantly threaten with "shutting their businesses down". He cannot negotiate with them because of his continuous dictatorial methods. This must stop!

My way of doing business is to negotiate not litigate. As your next Mayor, I would be a diplomat first and afterwards a warrior. I guarantee you that I will get things done! I have the added inside benefit of knowing how Developers think, how they actually do business, what makes them happy, and what makes them angry. I will be able to actually work with them on the same terms they work normally. I will represent your interests, but I will actually be able to obtain your interests fast and even with an all parties contribution.

As your new Mayor, I will be able to negotiate a final agreement that benefits all concerned with the Bronte Village Mall. It should not take so many years to finalize the plans and it should not take 20 years to build! There will be new issues to solve well before two decades have passed.

I will not suck the life out of your unique and very special downtown Bronte as my opponent has already done with the downtown core of Oakville.

I will bring you new and dynamic technologies from around the world that will permanently solve your issues surrounding sediment and dredging.